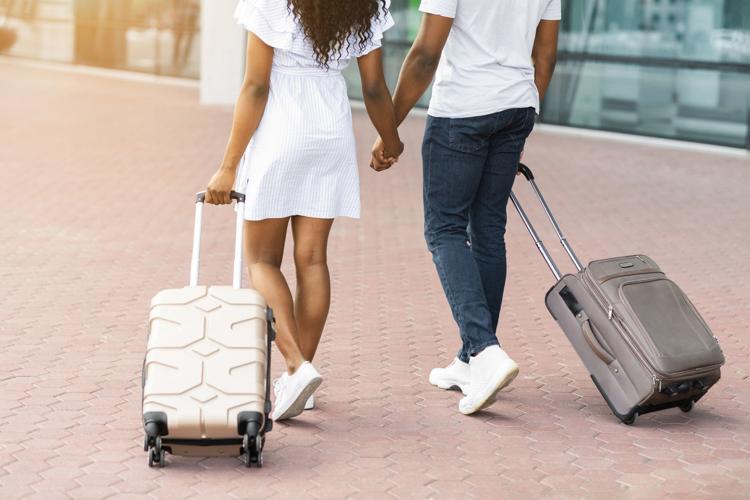 One hour. That's my window of comfort between arriving at the airport and the scheduled boarding time. It's the perfect amount of time for me to zip through security (thank you, TSA PreCheck!), fill my water bottle, and maybe grab a glass of wine in the lounge.
Any more than an hour, I end up with sensory overload from the announcements and crowds. And any less, I'll stress about making the flight — not the way to start a trip.
For jetsetters, few things are as divisive as air travel habits. Getting to the airport an hour before boarding would appall early birds who arrive the recommended 2 or 3 hours ahead of departure. The risk-takers in the travel world, on the other hand, would scoff at arriving more than a minute before the gate closes.
Finding ways to deal with the stress will depend entirely on what causes your blood pressure to rise. Is it barking TSA agents, long lines, delays, indecipherable announcements, and expensive everything? There's an air travel stress scale to help with that.
No matter where you fall on the spectrum, you probably want one thing: a smooth, comfortable start to your vacation. And I have some tips for how to make that happen. Find your persona and read through (but I recommend reading it all, because you never know what you could learn from someone else's needs).