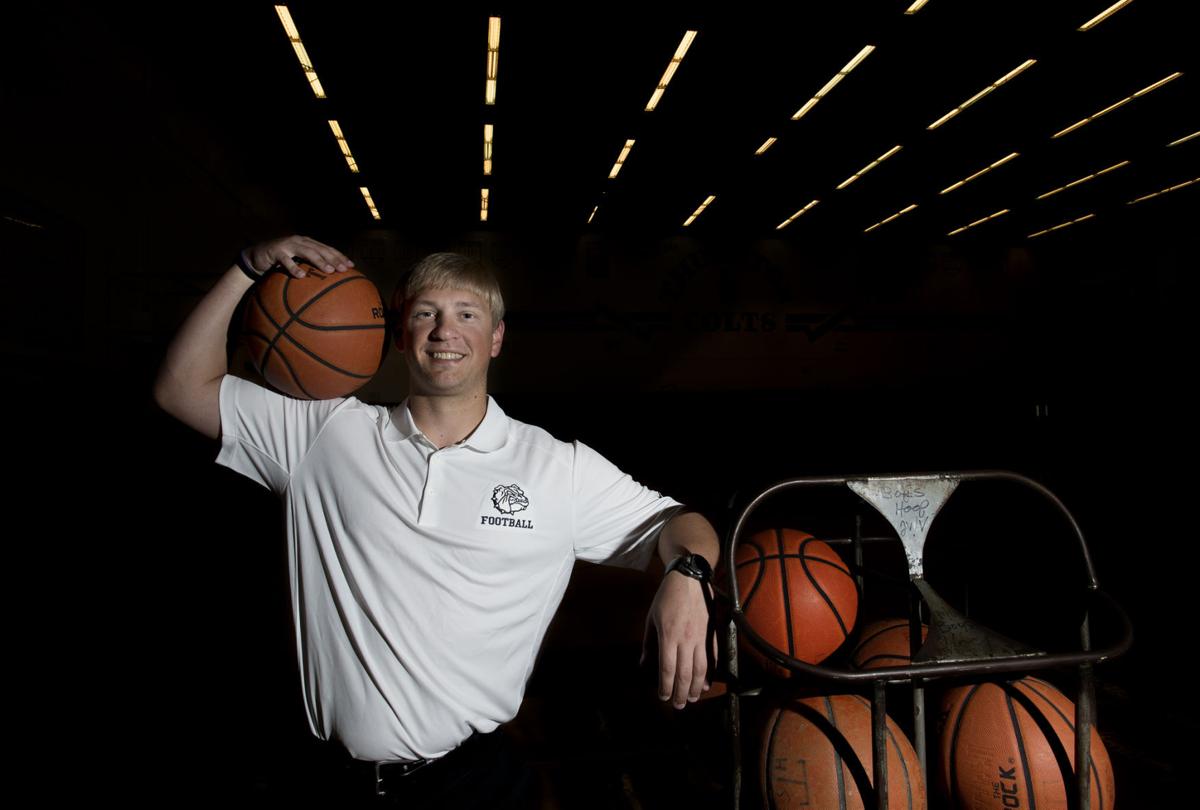 The longer Derek Duman listened to athletic director Rich Engel and Principal Susie Osborn, the 25-year-old's level of excitement steadily increased.
Duman's philosophies on athletics and life aligned perfectly with the West Albany High faculty, leading him to accept the school's head boys basketball coaching position earlier this week.
Duman, a graduate of North Eugene High and University of Portland, will also teach math and be an assistant football coach at West.
"I really enjoyed talking with Susie and Rich and learning about West Albany High School," said Duman, who was Thurston's head girls basketball coach last season after spending two years teaching and coaching at Illinois Valley.
"There is an emphasis here on academics and athletics, and being well-rounded. We want our athletes to play multiple sports, not be specialists. And we want them to become well-rounded individuals, teaching them to be good athletes and great human beings."
Engel said six candidates were interviewed for the job, and Duman was the unanimous choice.
"He really stood out among all of them as being the guy that fit the mold of West Albany, and the things we are trying to build here," Engel said.
JJ Stewart, the team's starting point guard who will be a senior, sat in on the interviews.
Engel felt it was important for the players to have a voice in the decision.
"They are going to be the primary beneficiary of the new coach, and I thought this would be a good teachable moment for kids to see what goes into the process," Engel said. "It was good to have the perspective of one of our team leaders, and have JJ put some input in."
You have free articles remaining.
Duman was born and raised in Eugene, graduating from North Eugene in 2008.
At Portland, he was the men's basketball team manager for four years.
Duman and West football coach Brian Mehl have been acquaintances since childhood.
"Brian's dad and my dad coached football together for a very long time," Duman said. "He called me last year to try and get me on the staff when he got the position."
Engel isn't concerned with Duman's age or lack of boys head coaching experience.
"He has been an assistant boys coach, has coached a variety of things, and has worked a lot of camps and clinics for different programs," Engel said. "He's young, but he's had a lot of experiences. He's a very well-rounded guy."
On the court, Duman believes in pressure defense and an up-tempo offense.
"We like to get after you," he said. "I am a big defensive guy, so if I have to pick a side, it will be defense. And our defense will help us transition into good offense. We will pressure people and get them to make mistakes.
"Offensively, we are looking to go. We don't want to run and chuck up bad shots, but any chance we get to outrun you down the floor, we will do that."
The Bulldogs will begin summer practices next week.
West also has an opening for a head boys soccer coach as Matt Boase will not return for the 2015 season.
Engel said Boase is resigning to spend more time with his family, and that Boase will remain the head boys and girls golf coach.