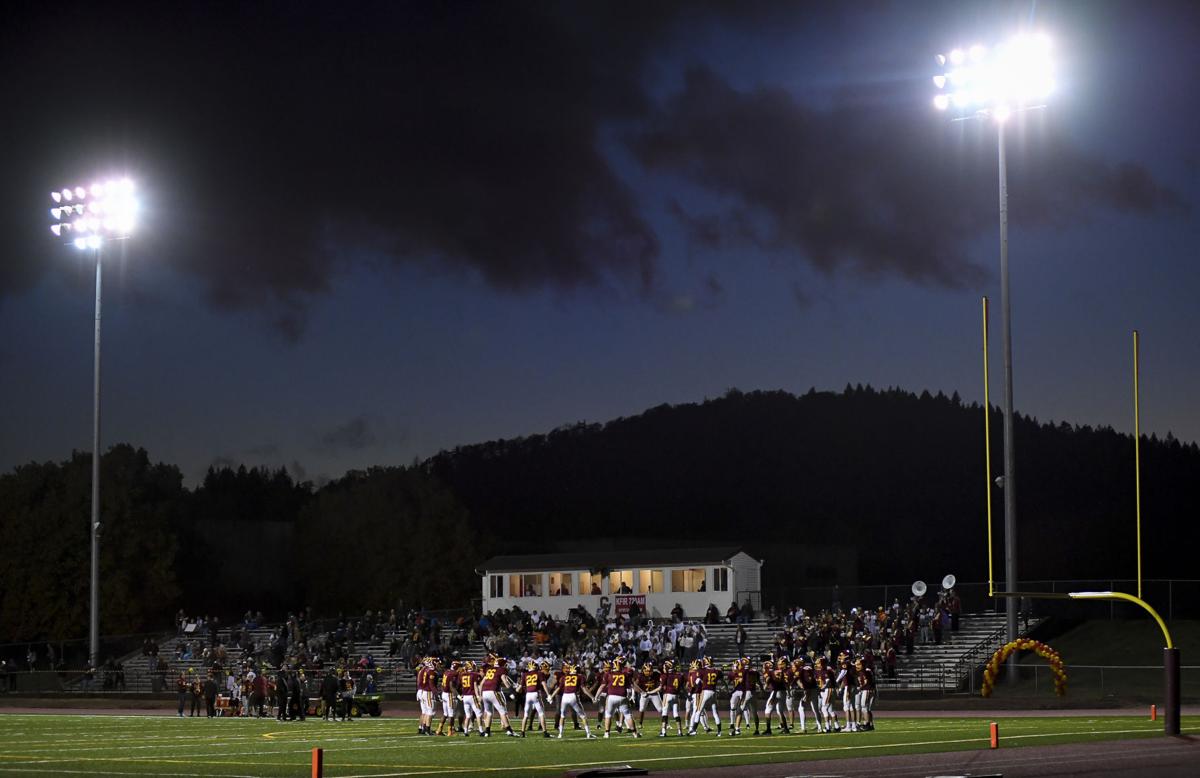 After months of uncertainty surrounding the sport, high school football now has a clear path forward in Oregon.
On Wednesday, Gov. Kate Brown announced that the Oregon Health Authority will be revising its guidelines for outdoor sports in the state. Starting this week, outdoor contact sports will be permitted to resume with health and safety protocols in place based on country risk level. 
That includes football, which has been added to the list of fall sports that have the go-ahead to play, alongside cross-country and soccer. 
"I just feel so great for our kids," Lebanon football coach Ty Tomlin said. "I mean, adults are adults and we can sort of manage … but I'm just so excited we can give these kids something. Especially the seniors who have stuck it out, they're getting the reward they deserve."
Counties that are at low- or medium-risk level can begin full-contact sports this week as long as they are following health and safety guidance issued by the OHA. For counties that are still at high- or extreme-risk, sports organizations must meet a detailed list of criteria in ordering to begin full-contact sports. 
That includes on-site responsive testing for symptomatic individuals and close contacts, contact information for contact tracing, and a waiver identifying health and safety risks and a commitment to isolation and quarantine if exposed to COVID-19.
In addition to those guidelines, schools in extreme- and high-risk counties must also have at least limited in-person instruction occurring, with the goal of achieving hybrid or full in-person instruction for students this school year.
Schools in all counties were able to begin non-contact football workouts this week on the basis that they are conditioning only. Soccer and cross-country practices can begin Feb. 22 and seasons for all three sports begin March 1. Volleyball, however, is a different situation because it is an indoor contact sport, meaning it is still prohibited in all counties. 
On Wednesday, the OSAA announced that football programs in counties that are low- or moderate risk can begin pad progression on Feb. 15. OSAA is still awaiting information from the government's office on when high- and extreme-risk counties can begin. 
"We need to figure out what those schools need to do," OSAA executive director Peter Weber said. "To opt in, what does that look like? And how can we assist our schools in making that happen? We need the details when those are out there so we can put it into place."
Football teams in Benton and Linn counties were able to begin practice Wednesday with a light at the end of the tunnel; for the first time in nearly a year, they know when their next game will be.
"It's gonna be like Christmas morning," South Albany coach Jeff Louber said.
Louber was hired to lead the RedHawks' program after six years as defensive coordinator, but the start to what was supposed to be his debut season was delayed by nearly a half year. 
"The word we've been using around here is hopeful enthusiasm," Louber said. "It's nice that we no longer have to have the hopeful part — it's just enthusiasm."
Sweet Home's players have been trying to stay as game-ready as possible while also following state safety guidelines. They recently played a 7-on-7 game against Siuslaw, and coach Dustin Nichol said he could notice the smiles behind players' masks when they finally had an opportunity to go play. 
Wednesday he said that enthusiasm jumped to a whole new level when they heard the news about the new guidelines. 
"It's just jubilation now," Nichols said "There's gonna be a bunch of grins ear-to-ear tomorrow when we hand out helmets."
Jarrid Denney can be reached at 541-521-3214 or via email at Jarrid.Denney@lee.net. Follow him on Twitter @jarrid_denney