SCIO — Over the past eight seasons, the Scio High softball team has reached the 3A state semifinals five times and lost in the quarterfinals once. In the other two seasons, there was no official state tournament.
So there is no question the Loggers have established themselves as a top-tier program. What they don't have is a state championship, or even a trip to the finals. Each of those teams that reached the semis lost in that round, including the 2022 squad.
The Loggers will renew their quest for a state title starting Wednesday when they host Douglas at 5 p.m. in a second-round playoff game. Scio (21-1) enters the tournament as the No. 1 seed and earned a first-round bye. Douglas (14-11) won a first-round game Monday over Creswell 14-4.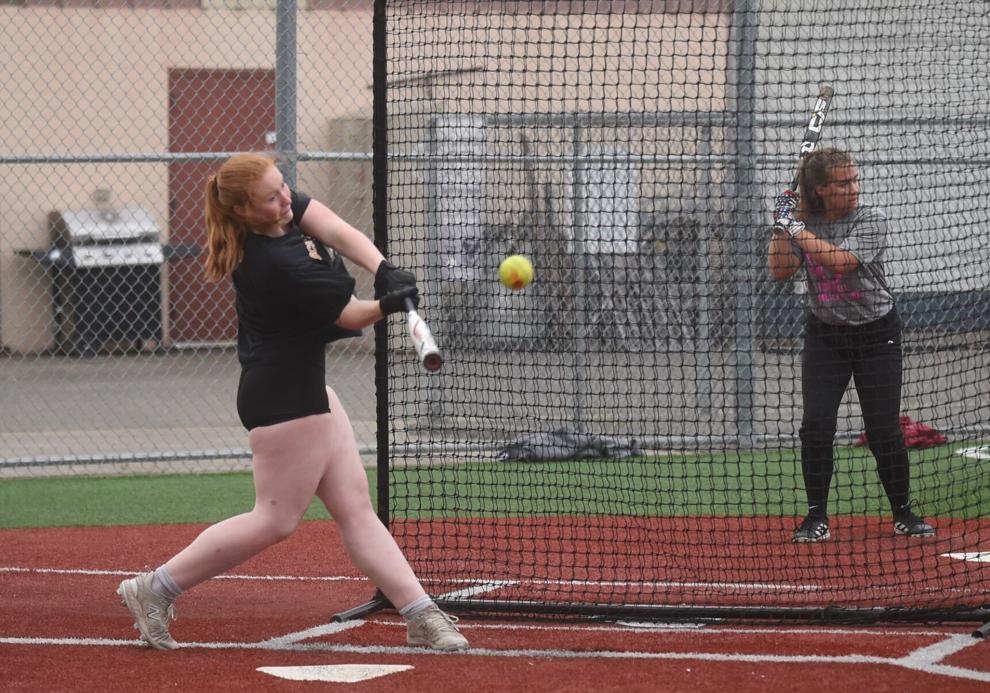 Scio coach Jim Mask said the team came into the season knowing it had all the pieces to compete, despite relying heavily on its freshman class.
"We expected to be very good. We went to the semis last year with a freshman pitcher that was coming back, obviously, that was extremely good. We have five freshmen that are playing a lot that are very solid," Mask said. "We're a really young team but I keep telling them we're not young anymore, right? They've played a full season at this point."
Sophomore ace Myleigh Cooper said the team doesn't feel any extra pressure because it is the No. 1 seed in the tournament.
"I think it's only a weight to carry around if you make it," Cooper said. "I think we're having more fun with it than anything, right now, and we're just keeping it fun and lighthearted. If we're too hard on ourselves then it's not going to come out the way that we want to."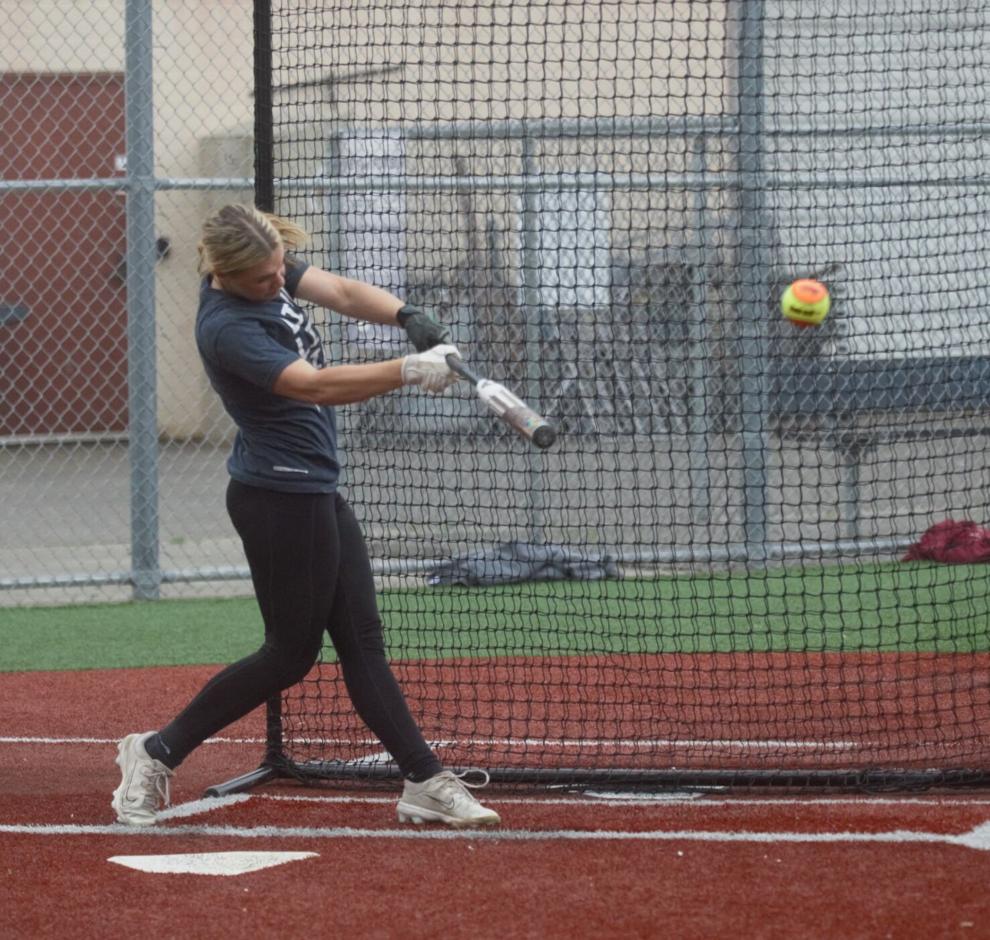 Mask knew he could count on Cooper to keep the Loggers in games while the younger players learned to compete at the varsity level. They have just one senior, left fielder Carrie Jones, and two juniors, outfielder Kadence Soto and infielder Khloe Free.
The rest of the roster is made up of seven freshmen and three sophomores. And while Jones is a senior, she is one of the least experienced players on the team, taking up the sport for the first time as a senior.
"I've always wanted to try softball, I was interested in it. So my senior year, I might as well just go for it. And with the team, they're all such friendly people," Jones said. "I like it, it's really fun. It's interesting doing something I've never done before."
Jones is tall and played basketball and volleyball for the Loggers. With her athleticism she has found a home in left field and is growing more comfortable with every game.
"I like learning new skills every day, random things I didn't know," Jones said.
Cooper, on the other hand, grew up playing softball. She is the daughter of assistant coach John Cooper and is the younger sister of Makenna Cooper, who helped the team make four straight state semifinals between 2015 and 2018.
The Loggers won 12 games by shutout this season and allowed just one run in five of their victories. Scio played in only two games in which the opposing offense broke out, defeating Dayton 16-7 and falling to Yamhill-Carlton 5-4 in their only loss of the season.
Cooper relies on her rise ball to keep opponents off the basepaths..
"I've spent a lot of time working on it. It's gotten more consistent over the years but I've definitely spent a lot of time this season trying to get that extra break on it," Cooper said.
Mask said that improvement has been dramatic.
"Myleigh was a great pitcher last year, has stepped it up even more this year. She's been fantastic," Mask said.
Cooper throws a lot of strikeouts, but when batters do put the ball in play, the Loggers are doing a better job of making the plays they need to make.
"Our defense has gotten so much better throughout the year," Mask said. "Coach John works extremely hard with them defensively and we've pushed them really hard and we've seen them get better and better."
Despite losing just one game this season, the Loggers had to share the 3A Special District 2 title with Yamhill-Carlton (23-4) after the teams split their regular-season series. The Tigers are the No. 2 seed in the tournament and Mask said they are not the only team that is a threat to win the tournament. Burns High (25-0) is the defending 3A state champs and has shown no weakness this season.
"There's four or five really good teams, YC is one of those, for sure. Burns I think has won 40 in a row or something like that. Their pitcher is really good. We beat Lakeview 3-1 last week, that's a really good softball team, things just went right for us that day. I think South Umpqua, too, is in there, too, so there's five really good solid teams at the top," Mask said.