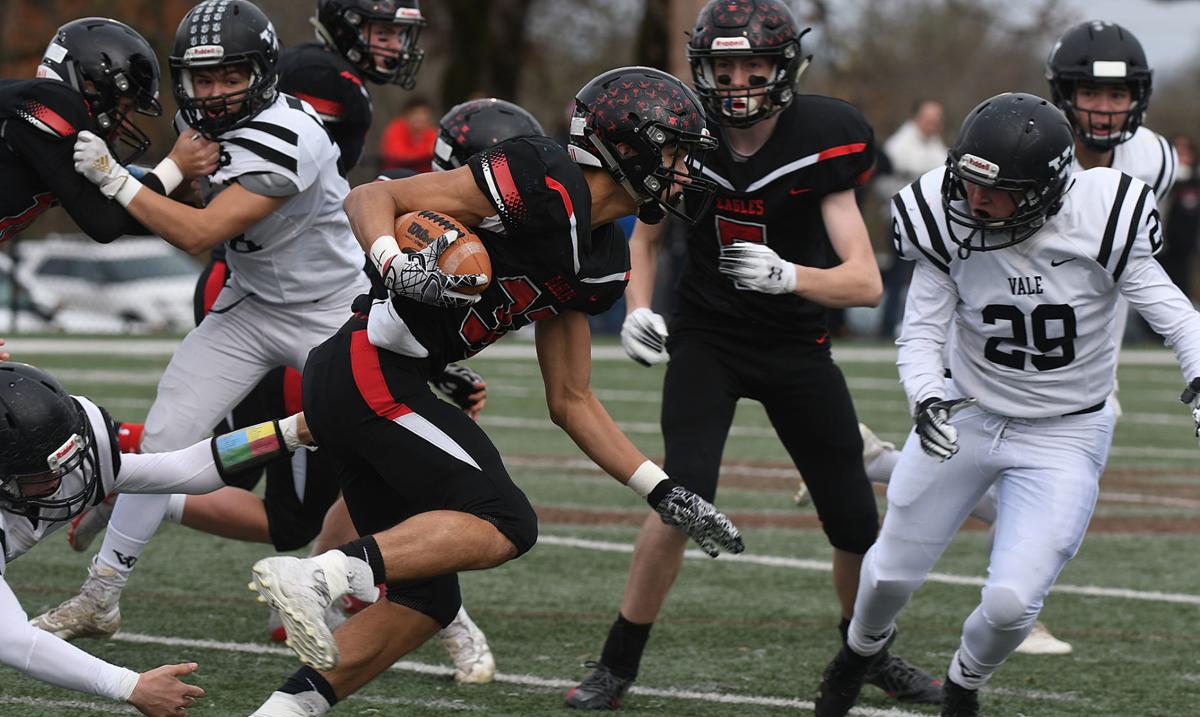 A fast start propelled Santiam Christian to a 58-6 rout of Vale in the 3A football playoffs quarterfinal at SC on Saturday.
The second-seeded Eagles (11-0) face No. 3 Burns in the semifinals at 11 a.m. in Hermiston next Saturday. Burns edged Clatskanie 14-13.
The Eagles began the game with an 84-yard touchdown return of the opening kickoff by Marcus Fullbright.
You have free articles remaining.
SC jumped out to a 36-0 lead at the half. The Eagles forced four Vale turnovers, recovering two fumbles and intercepting two passes, both by Hudson Carter.
The Eagles used a balanced offense along with their usual stingy defense.
Fullbright rushed for 102 yards on 19 carries with three touchdowns. Quarterback Ely Kennel completed 9 of 16 passes for 123 yards and three touchdowns and rushed for 38 yards and a TD.
Levi Villers had two catches for 40 yards and a score and Joe MaQatish caught two passes for 21 yards and a TD.