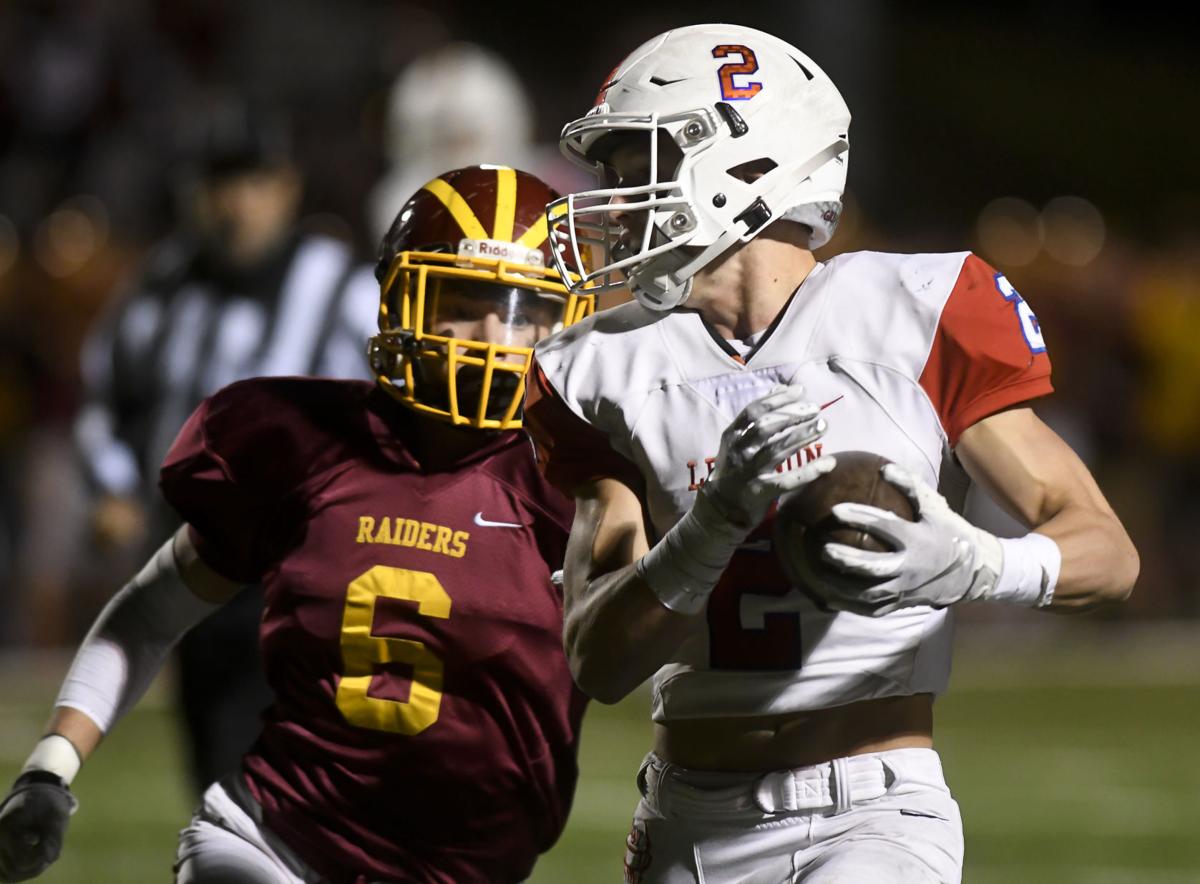 Dane Sipos fell in love with football at Autzen Stadium. 
When he was nine years old, his dad took him to see the Oregon Ducks take on California. It was pouring down rain, and the game was a blowout with the Ducks running the Bears off the field. His dad suggested they leave early, but Sipos made him stay until the final whistle. He wanted to soak up every moment of the experience. 
"I just fell in love with the culture of Oregon. It's always been my dream school," Sipos said. 
Fast forward nine years and Sipos, a star defensive back at Lebanon High, has made that dream come true as he announced Tuesday that he has committed to join the Oregon football program as a preferred walk-on.
Sipos had scholarship offers from smaller schools, many of which would provide a quicker path to playing time. But Sipos has had his heart set on becoming a Duck since that rainy day at Autzen and he couldn't turn down the opportunity to spend his college career there. 
"Going the preferred walk-on route is definitely going to be more difficult than going to a smaller school," Sipos said. "But I think I have the work ethic and the talent to get what I want at Oregon. To get on scholarship and possibly, down the road, get a starting spot or get into the rotation."
Sipos, a 6-foot, 185-pound star for the Warriors, was a first-team all-Mid-Willamette Conference defensive back and second-team all-state as a junior. He plans to continue playing safety at the college level, but the more immediate path to game time will likely be via special teams. 
Battling his way into the rotation as a walk-on may sound like a tall order — the Ducks have been one of the best programs in the nation when it comes to recruiting since Mario Cristobal took over, and 247 Sports currently ranks their 2021 class as the sixth-best in the country. 
But Sipos doesn't need to look any further than the Lebanon football program to find an example of a small-town, under-recruited kid who followed the same blueprint. Warriors' coach Ty Tomlin also walked on at Oregon after a decorated prep career at Lebanon and eventually earned a scholarship as a senior on Mike Bellotti's 2001 team that went 11-1 and won the Fiesta Bowl. 
"Coach Tomlin has been with me throughout this whole entire process," Sipos said. "So he knows the work ethic that I have. He definitely thinks that any goal I can dream for, I can reach because I've set my mind to it. He told me the story of when he found out he was on scholarship, and it really inspired me to create that story for myself. He's been a big role model in this whole process."
Tomlin has watched Sipos work day in and day out to become one of the top players in the state and believes he would have received more recruiting attention if he had the chance to play his senior season this past fall. 
"Oregon is getting more than they know with this kid," Tomlin said. "They may just look at the on-field stuff and say, 'Well, he's only this big or only this fast.' But the things you're going to get from Dane are things that you want to build programs around. You want other guys to see the work ethic and the character that he has. The desire to be great. Dane is a phenomenal kid."
Sipos and Brown have been friends since they were kids, but really became close in middle school once they started taking football seriously. Throughout their high school careers, they have challenged each other on the field and in the weight room, and Sipos said Brown helped him become more confident that his hope of playing college football was attainable. 
"This is honestly my dream — to go to college and play with, basically, my brother," Sipos said of Brown. "I've grown up with him and known him since fourth grade. We've always been friends. … To be able to go to the same college with my brother who I've gone through everything with is really special to me. I'm really looking forward to it."
Jarrid Denney can be reached at 541-521-3214 or via email at Jarrid.Denney@lee.net. Follow him on Twitter @jarrid_denney