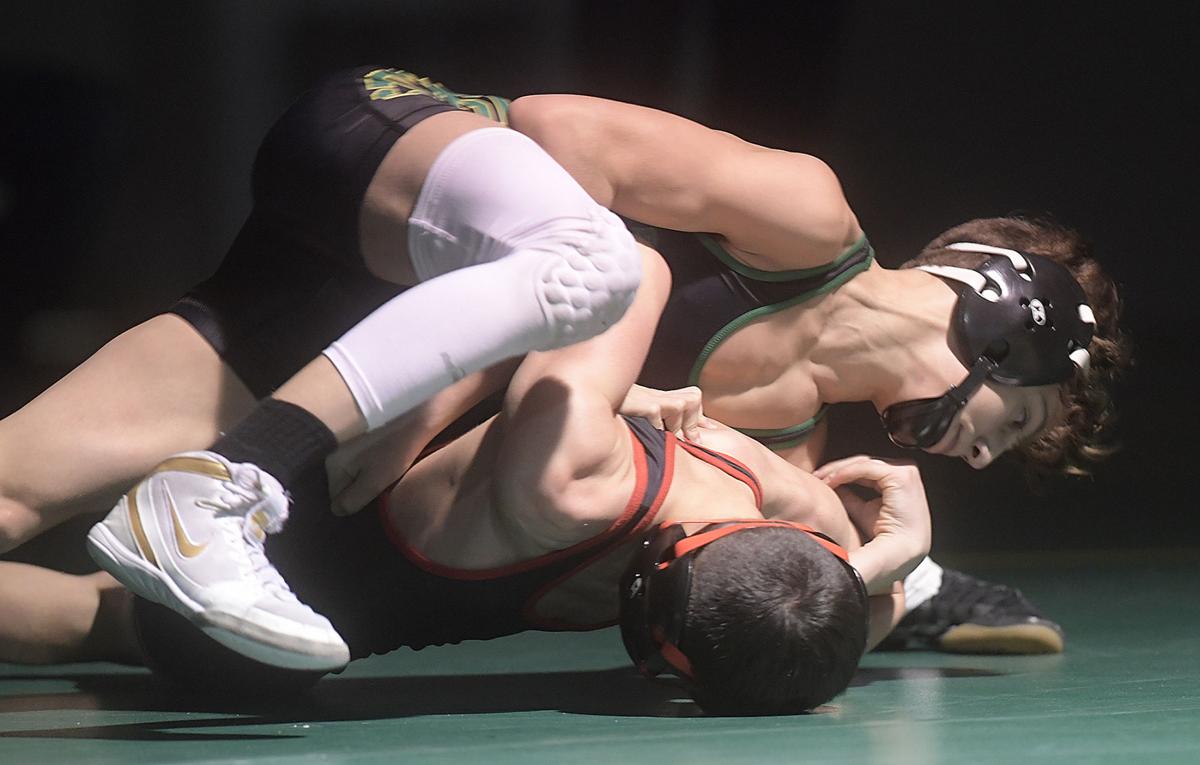 Sweet Home had four individual champions and 12 total placing in the top six as the Huskies claimed the team title at the Oregon Wrestling Association 4A state tournament at Cascade High School in Turner.
Sweet Home, with 262 points, was 95 better than runner-up La Grande.
Kyle Sieminski (106 pounds), Jake Sieminski (120), Brayden Newport (145) and Tristan Spencer (152) all won their brackets for the Huskies at the event, which served as the de facto state tournament because the Oregon School Activities Association did not host state championships this school year. Sweet Home's Jesse Jamison was a runner-up at 160.
Philomath's Benjamin Hernandez (113), Blaise Pindell (170) and Connor Kohn (220) were all individual champions as the Warriors took fourth.
Sweet Home's Ethan Spencer (182) was third and Philomath's Blake Niemann (120) and Issiah Blackburn (195) were fourth.
Sweet Home's Treyson Smith (120), Kyle Watkins (126), Christian Gregory (132), Trenton Smith (138) and Kaden Zajic (170) were all fifth. Teammate Jake Fanning (220) was sixth.
3A
Harrisburg's Chandler Strauss won the 195-pound title and Santiam Christian was eighth as a team to lead area participants in the OWA 3A State Championship at Redmond High School.
Russell Talmadge (113) of Harrisburg and Hunter Zeiher (132) of Scio were both runners-up in their respective weight classes.
Santiam Christian was led by third-place finishes from Caleb Perez (126), Logan Beem (145) and Aaron Schaefer (285) and a fourth from Kaden Haugen (138).
2A/1A
Blake Owens' second-place finish at 120 and Jacob Beauchamp's third at 170 helped Central Linn to third at the state meet at Sweet Home High School.
Teammates Hannah Erz (106), Cole Goracke (160) and Ryan Huss (182) were all fourth in their brackets.