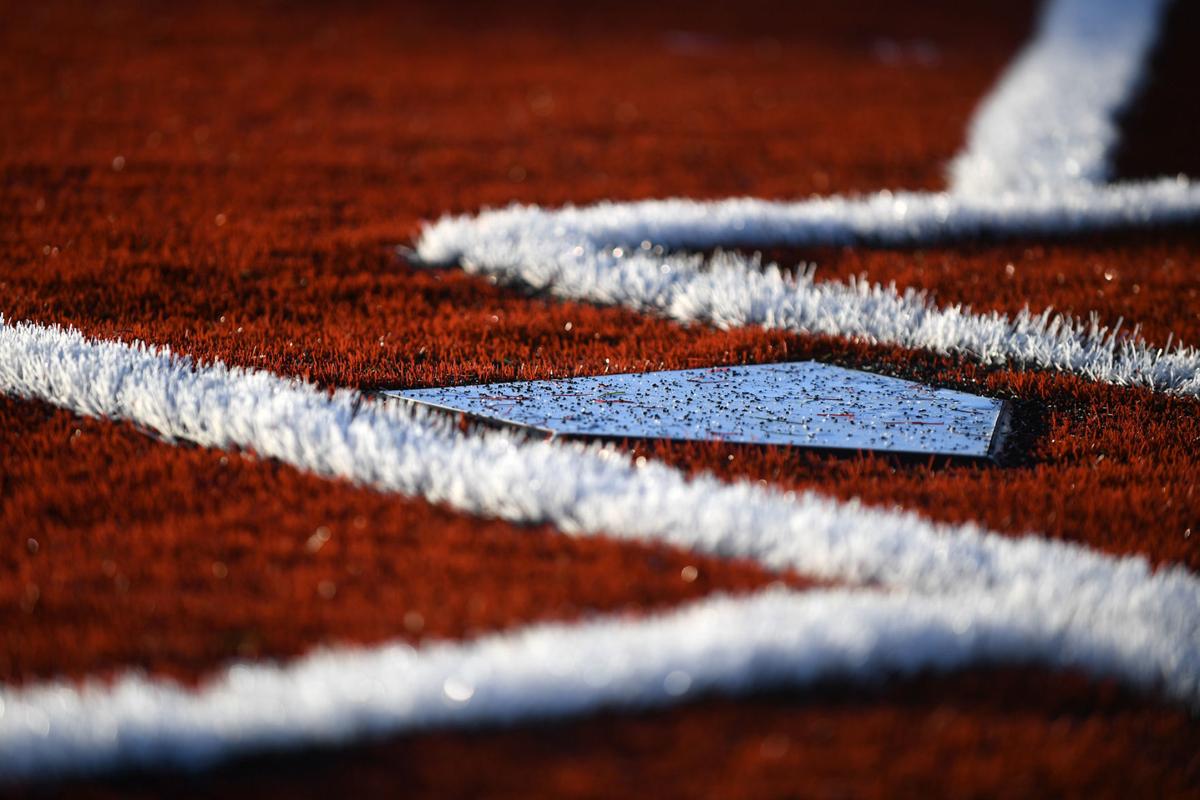 Gavin Logan can't remember the last time he had a spring break.
"I don't know — probably when I was five years old," Logan says with a laugh. 
But now, like so many baseball players around the country, the Linn-Benton Community College standout sophomore finds himself with plenty of free time. LBCC's season was brought to a premature end earlier this month when the Northwest Athletic Conference announced that it would cancel all spring sports due to the coronavirus pandemic. 
Linn-Benton's players are lamenting the loss of a season they felt could have been a special one, and anxiously waiting to find out what the cancellation means for their futures. In the meantime, they're taking a forced hiatus from the sport.
"It makes you sick, especially with the group we had," Linn-Benton coach Andy Peterson said. "They did everything right and put everything into it. The grades were fantastic. The way they worked in the weight room. The way they took care of each other off the field. This was definitely a team that wanted to see if it could go all the way. I think we had a shot at it. So that makes it a bummer."
The Roadrunners jumped out to a 6-2 start and racked up four straight wins over No. 3-ranked Everett to open the season. That strong start feels like a distant memory to Linn-Benton's players, many of whom have returned home since they are unable to work out as a team. 
Most athletes are operating in a state of limbo during the pandemic, but losing an entire season poses a particularly difficult situation for junior college athletes. Their futures are dependent on how they perform at their respective two-year school.
"Where I play summer ball was gonna kind of depend on how I played this season," Linn-Benton freshman Ruben Cedillo said. "Now that's not gonna happen."
The NWAC has already offered a logistical solution for some: It announced on March 18 that its student-athletes will not be charged a season of eligibility and sophomores will be eligible to return next season if they so choose. But some players could be ready to simply move on to the next stage of their lives. 
"I'm gonna do everything I can to get all of our sophomores out if we can," Peterson said. "But if they don't have anywhere to go, they're more than welcome to come back. … I think it's crazy for these guys that were redshirt sophomores this year, they'll be looking at their fourth year of junior college. So that's gonna be a weird path for everybody. We'll just have to see how it all plays out once we get some more hard answers."
Some of the Roadrunners' sophomores already have their futures mapped out. Logan, who led Linn-Benton with a .370 average this season, has signed to play at Oregon State next year. But after it became clear the season would be canceled, he made the decision to return home to Oyen, Alberta because academic advisers told him he could be stuck in the U.S. if borders close during the pandemic.
Now, he is helping out on his father's farm, waiting for snow to melt so he can throw and hit again. 
"It was definitely tough saying goodbye to all the guys," Logan said. "Especially when we only played eight games and we had so much more to show everyone. We were going to be pretty dang good this year."
Players who are set to return to Linn-Benton next season are left with few resources to stay game ready. The NWAC has barred players from working out at school facilities, and Oregon Gov. Kate Brown has issued strict stay-at-home orders, making it unrealistic for players to train in groups.
Cedillo and Emiliano Alarcon both starred for nearby Central High School last season and won a 5A state title together. The Roadrunners freshmen still live in Independence, and were able to train together and play catch after the season was canceled. But with the latest statewide restrictions, they are mostly stuck sitting and waiting. 
"I don't even know what to think," Cedillo said. "It's going to be a long spring and a long summer if we can't play ball."
Be the first to know
Get local news delivered to your inbox!