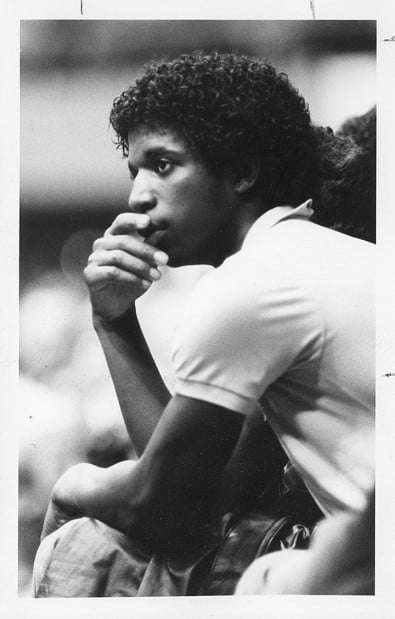 A.C. Green is known for two things:
He is the NBA's "Iron Man," playing in a record 1,192 consecutive games over the course of his distinguished career.
And is the league's most famous virgin. It's hard to even imagine who might be the runner-up in that category.
Green's playing days are over, but his commitment to the message of abstinence, which he lived out until his marriage in 2002, is still going strong.
He will discuss that message in Albany on Nov. 21 when he will be the featured speaker at a fundraiser for the Mid-Willamette Family YMCA. The event will be held at the Linn County Fair & Expo Center.
Green grew up in Portland and played at Benson Tech, earning a scholarship to Oregon State during the program's heyday under Ralph Miller.
He was drafted by the "Showtime" Los Angeles Lakers in the first round of the draft in 1985 and won two NBA championships. His career took him to Phoenix and Dallas before he returned to Los Angeles, winning a third NBA title with the Shaquille O'Neal/Kobe Bryant edition of the Lakers in 2000.
You have free articles remaining.
His career ended after one final year with the Miami Heat in 2001, a year in which he carried his playing streak to the finish line, appearing in all 82 games.
In a phone interview, Green said that the reaction to his sexual abstinence from his peers in the NBA changed over the years.
"Once they spent time with me they realized I was real about it and that I was committed to it," Green said. "It was something I lived out, didn't just talk about. It was something they came to understand in a real way."
Green pointed to Charles Barkley as a perfect example. When they became teammates in Phoenix in the early 1990s, Barkley didn't understand what Green was trying to accomplish.
"But then, after four years as a teammate, he wanted me to talk with his teenage daughter," Green recalled.
On a larger scale, that is now Green's mission, trying to reach as many teenage sons and daughters as he can.
He oversees the A.C. Green Youth Foundation which operates camps and offers a workbook curriculum focused on character development and the message of abstinence.
"I'm speaking from practical experience," Green said. "They are really challenged to learn good decision-making skills, thinking of the future."