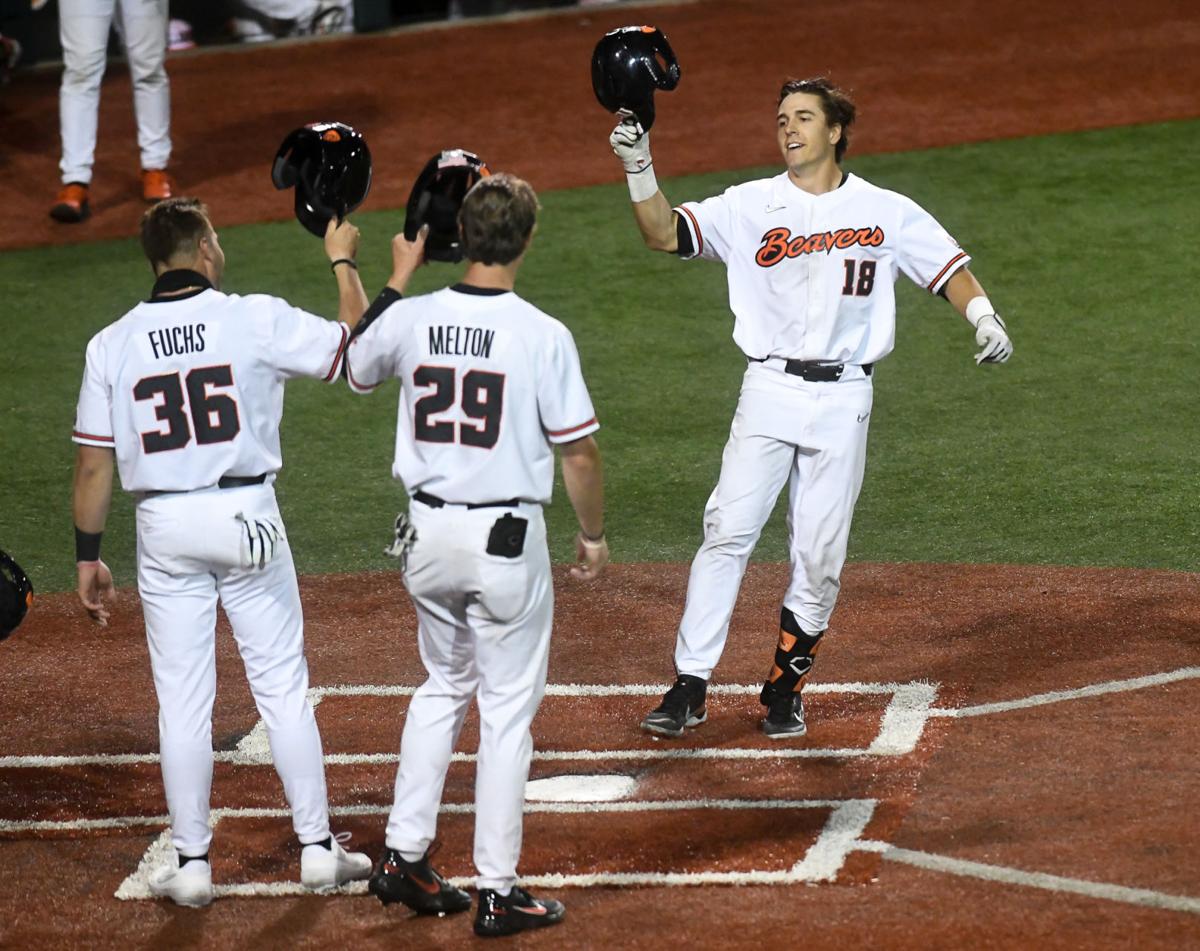 With Oregon State's regular season in the books, the Beavers will now set their sights toward the Fort Worth regional with hopes of hanging a fourth College World Series banner.
Second-seeded Oregon State plays third-seeded Dallas Baptist in a regional first-round game Friday.
Despite some up-and-down results, it was an eventful return to Goss Stadium for OSU this spring after the pandemic wiped out most of the 2020 season.
Here are some of the numbers that stood out from the regular season. 
3.42
Oregon State's team earned-run average during the regular season. The Beavers own the best ERA in the Pac-12, and the ninth-best of any team in the nation. Against conference opponents, Oregon State is carrying a 4.00 ERA, which is also tops in the Pac-12. 
106
The number of batters Oregon State ace Kevin Abel struck out during the regular season. The Beavers' star right-hander tied with Stanford ace Brendon Beck for the conference lead in K's. 
53
The number of batters Abel has walked. He has issued 14 more free passes than any pitcher in the Pac-12, and 31 more than any pitcher on Oregon State's staff.
56
The number of games Oregon State shortstop has Andy Armstrong played. He is the only Beaver to play every game so far this season, and was the only player in the Pac-12 to play as many games. 
.404
Oregon State outfielder Jacob Melton's final batting average. He will miss the rest of the season due to injury and does not qualify for the conference lead because he did not play enough games, but Melton's average in 32 games was just one point less than UCLA's J.T. Schwartz, who played 40 games. 
0.00
The ERA of Oregon State relief pitcher Bryant Salgado in Pac-12 play. In his first season with the Beavers, Salgado threw 12 scoreless innings against conference opponents. In total, he has surrendered just one run in 25 innings this year. 
.983
Oregon State's fielding percentage this season. That's the best in the Pac-12, and the fourth-best in the nation. In total, the Beavers have committed just 35 errors while their opponents have committed 48. 
10
The number of current Oregon State players who were with the program when the Beavers won the College World Series in 2018. Kyler McMahan, Joe Casey, Andy Armstrong, Troy Claunch, Ryan Ober, Kevin Abel, Nathan Burns, Mitchell Verburg, Preston Jones and Jake Mulholland were all members of that team.
Jarrid Denney can be reached at 541-521-3214 or via email at Jarrid.Denney@lee.net. Follow him on Twitter @jarrid_denney