Trent Sellers has performed well and by all accounts has fit in with his new surroundings as the Friday night starting pitcher for the Oregon State baseball team.
The senior right-hander arrived in Corvallis after two successful seasons at Lewis-Clark State College in Lewiston, Idaho.
With four starts for the Beavers (12-5, 1-2 Pac-12) under his belt, the Kennewick (Washington) High School graduate is 2-1 with a 1.56 earned-run average, collecting 35 strikeouts and 11 walks in 17⅓ innings.
"I think it's going good. I think it can only get better," said Sellers, who spent his freshman year of college at Washington State before playing the last two seasons in Lewiston. "Last outing (against Washington State) I had all my pitches I could use and I used them. Hopefully I can do that again this coming Friday and get us another win."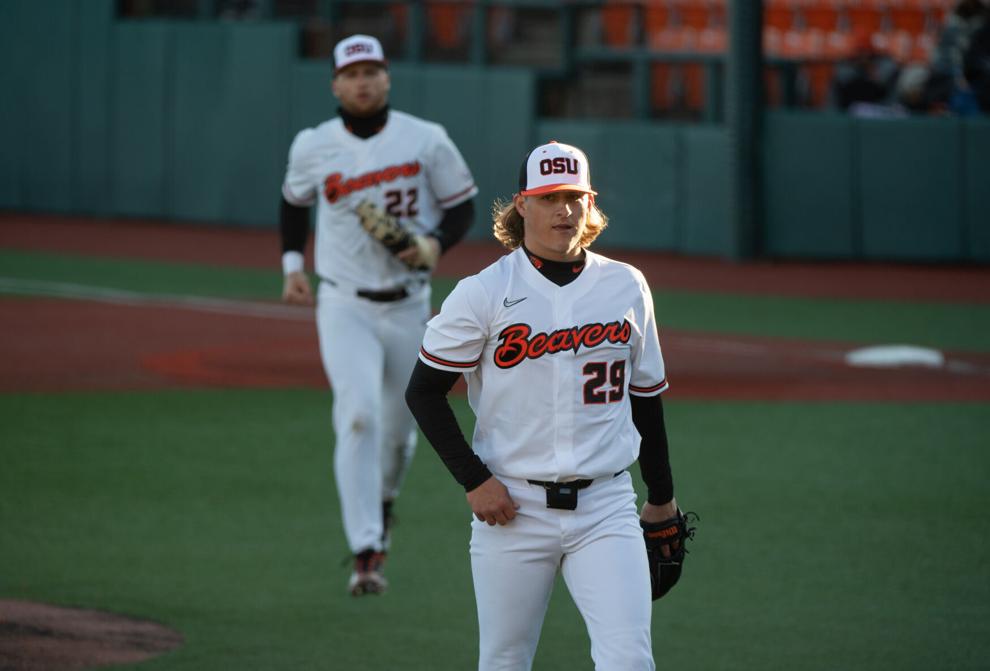 Sellers went six innings against the Cougars, allowing three hits, one earned run and three walks with nine strikeouts to get the victory in a 5-1 win.
He's the projected starter Friday at Stanford, which is ranked ninth and 10th in the major college polls.
At Lewis-Clark last spring, Sellers had one of the best individual seasons in school history. He went 14-0 with a 1.98 ERA and set single-season Lewis-Clark records with wins and strikeouts (140) in 18 appearances.
The 6-foot-2, 205-pound right-hander was a second-team NAIA All-American after helping his team to a national runner-up finish. He was also the Cascade Conference pitcher of the year.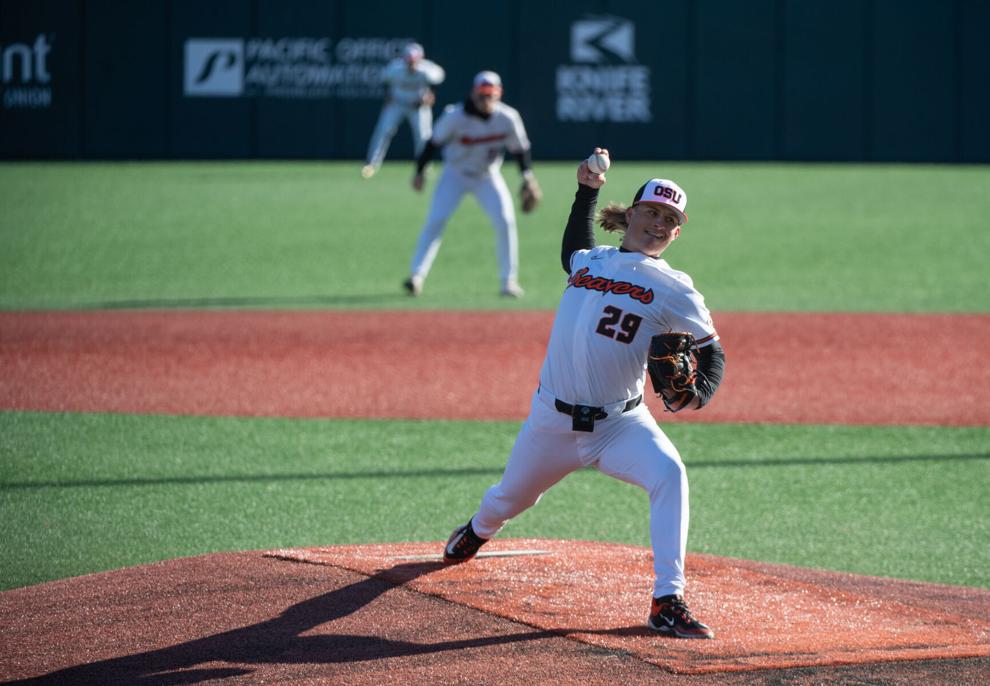 Oregon State coach Mitch Canham likes what he's seen so far from the newcomer. The way Sellers has handled himself and his emotions have stood out.
"It's building a lot of respect from the other guys around him. They love him, they know he's competitive as all get up," Canham said. "I've been very impressed with each outing, the changes he's making for the better. He's growing up so fast right in front of you."
Even though he's new to the team, the veteran Sellers has taken on a leadership role.
"I'm one of the older guys on the team and being in college for five years I've seen a lot of it," he said. "I've been young, gone through it and now I'm older and can really show the young guys how to act in the dugout and really produce."
Support local news coverage and the people who report it by subscribing to the Corvallis Gazette-Times.
Canham said Sellers has been an involved member of the team, paying close attention to his teammates and finding ways to help them out.
"He's very present and he wants to win, so he's been very good about noticing not just pitchers but position guys and being there," the coach said. "A fun part of the clubhouse, too."
Sellers has had a part in the Beavers' pitching staff producing a high number of strikeouts. Oregon State is second in the Pac-12 with 176 Ks as well as ERA (2.68).
The Beavers have averaged 14 strikeouts the past four games. Canham credits the success to getting ahead in pitch counts.
"I think 70% of strikeouts start with 0-1 (counts)," Canham said. "We do a good job of that. We preach on it quite a bit. Oh-1s and 1-1s. If we can win those counts then it puts a lot of things in our favor."
Sellers has family in Corvallis and nearby as well, which he says was a big factor in choosing Oregon State. He was also drawn to the program's winning history and said he wants to play a part in bringing the Beavers their fourth national championship.
He took a big jump up in competition coming to OSU. But, he says, "pitching is pitching."
"Everyone throws a fastball, curveball, changeup, slider, whatever mix they have. It doesn't change," Sellers said. "The compete level might not be there on the level I was there before. But if they don't have it, they don't have it kind of thing. I love being back in the Pac-12 and hopefully I can move on from here."
Sellers said he loves his new team and having earned the Friday night role. He made 31 starts the past two seasons after coming out of the bullpen with Washington State.
He's given the Beavers little reason to move him out of that spot, and Sellers likes it that way.
"They trust me and hopefully I can keep on gaining that trust," he said. "You can never have enough trust. If I keep producing I think that trust will grow."