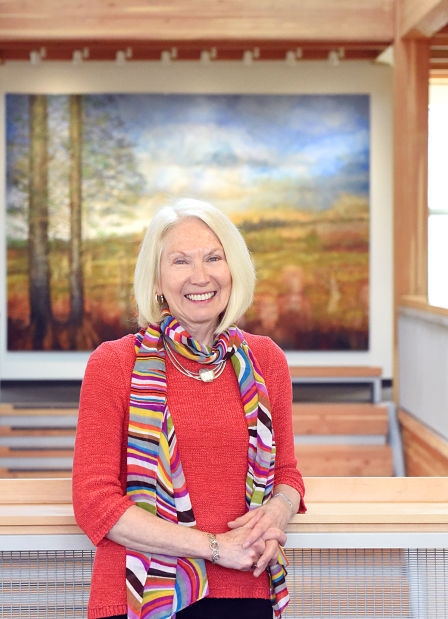 Do people with disabilities suffer from poor health merely because of their disabilities — or is something deeper at work?
It's not an academic question, especially considering that 12 percent of all Americans have a significant disability. And it's a question that drove a team of researchers, led by an Oregon State University expert on health care and disabilities, to try to find some answers.
Their conclusion, as recently reported in an article published in the American Journal of Public Health: People with disabilities "are at substantially higher risk of poor health outcomes that are avoidable," said Gloria Krahn, of OSU's College of Public Health and Human Sciences, and the lead author of the article.
Krahn's team of researchers also offered suggestions to help deal with the issue. In an interview last week, Krahn reviewed the study – an extension of work she had been doing at the federal Centers for Disease Control and Prevention – and the recommendations.
• If you have a disability, you are more likely — two and a half times more likely — to report that you didn't get access to health care because of cost.
• Women with disabilities are less likely to be current on their mammograms.
• People with disabilities have higher rates of obesity.
• People with disabilities are much more likely to suffer from cardiovascular disease in their younger years.
Krahn's team pored through reams of data to eliminate all the other factors that could be contributing to those results. Their conclusion: There's no overt reason why people with disabilities should have higher rates of the diseases studied.
And, Krahn emphasized, those poorer health outcomes are preventable. The study, she said, offers clear evidence that people with disabilities should be classified as what public-health professionals call a "health-disparity group."
The paper also lays out specific strategies to try to ensure that people with disabilities enjoy healthier lives. Among the recommendations:
• Improving access to health care and related services for people with disabilities.
• Figuring out better ways to track people with disabilities through the health care system, with an eye toward getting better data on the disabled population — data that could be useful in crafting policy.
• Training health-care workers so they're more aware of issues facing the disabled. Here's an example from Krahn: "If you are a mammogram technician, what do you need to know in order to get a good mammogram on a woman who's in a wheelchair?"
• Including people with disabilities in public health and health programs.
•Keeping the disabled population in mind when planning for emergencies. Krahn noted that Hurricane Katrina served as a wake-up call to be sure that disabled people aren't abandoned by their caregivers or emergency responders.
Krahn said she hopes that the study lays to rest any lingering debate over whether people with disabilities should be designated as a health-disparity group. The time has come, she said, to move past the debate and focus on steps to close the disparity.
"We just want to close out this debate and now move on."
Mike McInally is editor of the Albany Democrat-Herald and the Corvallis Gazette-Times. He can be reached at 541-905-4282.