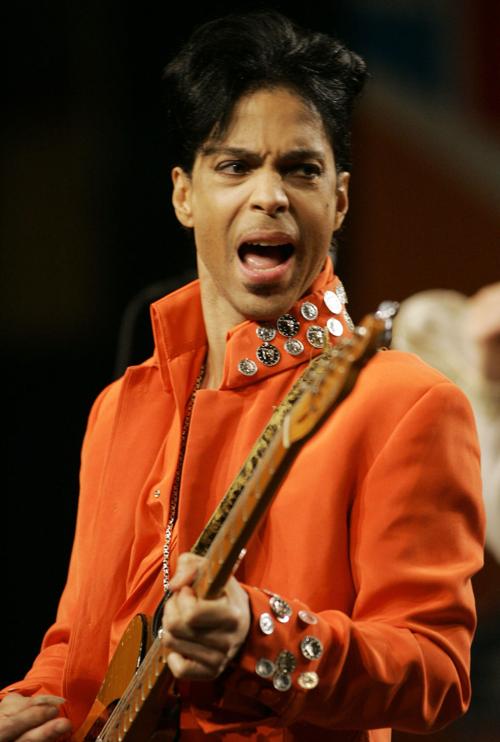 Let's say, for the sake of argument, that there's no music on your iPod that was recorded after, oh, let's say, 1985.
If your first response to this was "I don't have an iPod," this column still may have value to you, although you might want to replace the word "iPod" with "vinyl record collection" or perhaps even "eight-track tape collection." If your response was along the lines of "I'm not sure; I'll go check my 78s," you probably should stop reading this now and go immediately to the George Will column elsewhere on this page.
I'm lurching toward a couple of points: First, it's completely natural for us as we age to start tuning out newer music. Second, as we do that, the inevitable result is that we're missing out on some terrific new music.
On this first point, you don't have to take my word for it: I've stumbled across a piece by Frank T. McAndrew, a professor of psychology at Knox College in Illinois. McAndrew wrote a piece for The Conversation's "Curious Kids" series in which experts answer questions submitted by "children of all ages." (The Conversation, by the way, is a website featuring opinions and insights from academics around the world.)
In any event, Professor McAndrew took a crack at answering this bluntly phrased question from 14-year-old Holly from Belmont, Mass.: "Why do old people hate new music?"
Well, Holly, first, be careful who you're calling "old." And stay off my lawn with your newfangled music!
Second, and more to the point, McAndrew had some good answers to Holly's question. (The online version of this column has a link to his entire answer.)
First, he noted, music tastes tend to crystallize as early as age 13 or 14 — and by the time we're in our early 20s, those tastes are more or less locked into place.
A couple of other factors come into play as well: Popular songs released when you're in your early teens tend to stay popular among other members of our age group for the rest of our lives, which I guess explains why "Love Grows (Where My Rosemary Goes)" or, God forbid, "Indiana Wants Me" occasionally pops into my brain unbidden. I can't go back there, if you know what I mean.
McAndrew goes on: Studies have found that we stop listening to new music by the time we turn 33. He points to evidence that the brain's ability to make subtle distinctions between different chords, rhythms and melodies gets worse as we age — and suggests that this could be part of the reason why all new music might sound the same to those of us of a certain age.
McAndrew also cites what's known as the "mere exposure effect," which essentially says that the more we're exposed to something, the more we tend to like it. And he notes that as adults get older, they have less time to listen to new music, since they're always trying to figure out the whereabouts of Holly and her friends. 
"So there's nothing wrong with your parents because they don't like your music," McAndrew concludes. "In a way, it's all part of the natural order of things."
But it's still sad: There's plenty of terrific new music being made by performers, both newcomers and veterans, that wouldn't sound out of touch on your iPod (or in your CD collection).
Do you still idolize Led Zeppelin, for example? You should check out Greta Van Fleet, the Michigan band that has Zeppelin baked into its DNA.
Does Joni Mitchell have a treasured place in your collection? If that's the case, you should be listening to Northwest favorite Brandi Carlile or, if you prefer a little more country in your sound, Kacey Musgraves.
Do you miss the days of Southern soul, complete with smoking horn sections? Let me introduce you to St. Paul and the Broken Bones, straight out of Birmingham, Alabama, with Paul Janeway, the vocalist who looks like Drew Carey but who wouldn't sound out of place recording at Muscle Shoals.
Do you miss Prince? We all do — but "Dirty Computer," last year's album by the prodigiously talented Janelle Monae, reminds you that she was a protege of the great Purple One.
Are you nostalgic for the guitar-and-synthesizer days of ZZ Top? Country renegade Sturgill Simpson bills his new album "Sound & Fury" as "a sleazy synth-rock dance record." It's also his furious response to the music industry's attempt to brand him as, well, a country outlaw.