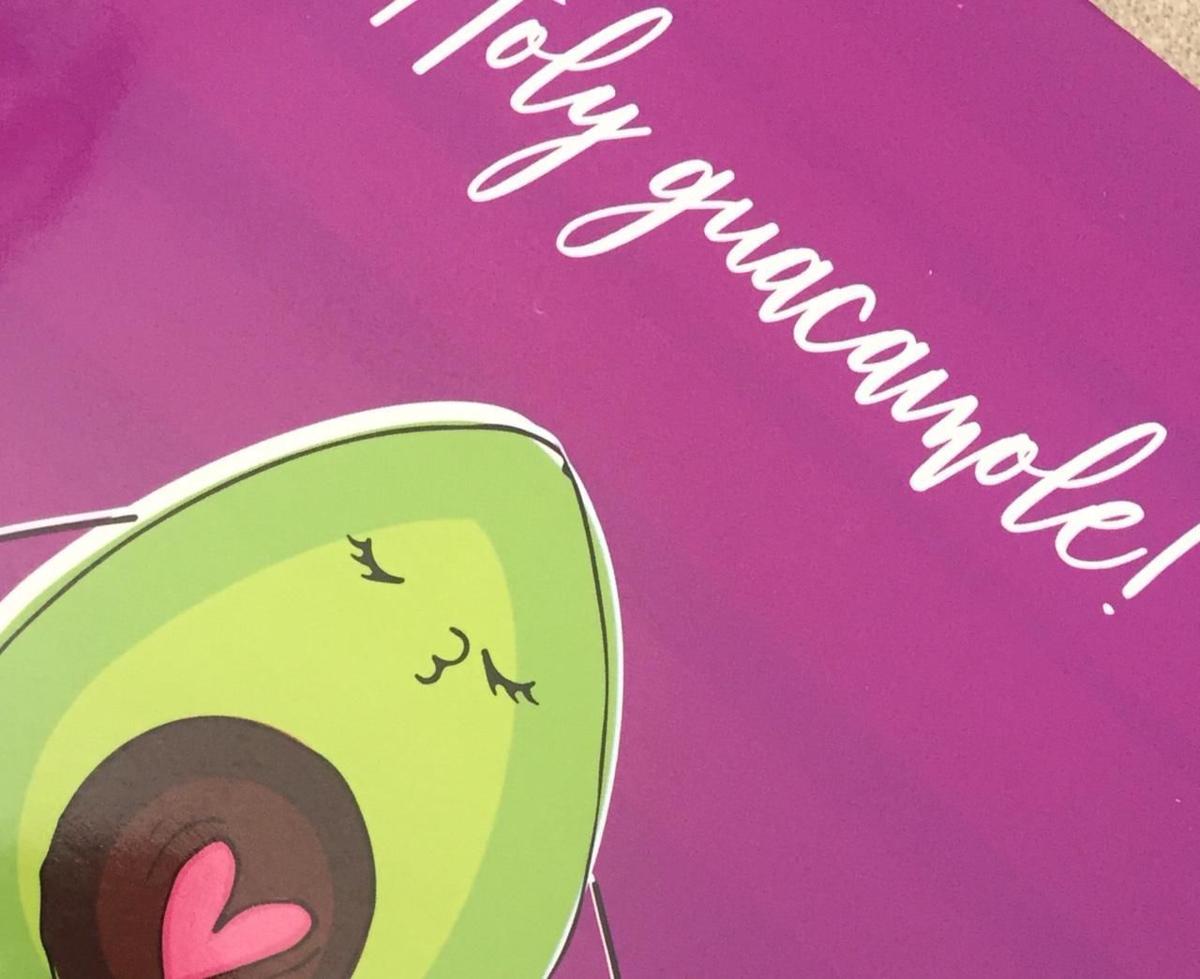 This is about a recent 24-hour period in which I learned that my pastor needed my help and that my younger daughter was pregnant.
And it's all true. Except for the parts about my pastor needing help and my daughter being pregnant.
If there's a lesson here, it's that a certain measure of skepticism is essential these days — and that even the most careful among us need to be aware of the digital breadcrumbs we leave behind that clever (or not-so-clever) marketers gobble up to make assumptions that may or may not be correct.
On Halloween night, I arrived home to find a card addressed to my daughter. It looked like a birthday card, but it was odd that it was mailed to our home address; that daughter hasn't lived at home for seven years or so. But it appeared to be addressed by hand, so my wife and I did what any parents would do: We opened it.
Inside was a greeting card that, again, appeared to be handwritten (but which, upon closer examination, was not). The card (the online version of the column features a detail) was from a woman named Jenny Bosco and expressed Jenny's pleasure at the news of our daughter's pregnancy. "Holy guacamole!" the card read over a drawing of what appeared to be a pregnant avocado. (I was unaware that this is how avocados were brought into the world, but you learn something new every day.)  "You're going to avo baby."
Inside was what appeared to be (and, upon closer examination, were) gift cards for baby products. 
In the McInally household, this card created a minor furor. But we also wondered how best to raise this issue with our daughter. In the end, we opted for a subtle approach and texted her: "Your friend Jenny Bosco sent you a card."
You have free articles remaining.
The daughter answered briefly and succinctly: "Who is that?"
It turns out that our daughter wasn't alone in her surprise: According to a story in The New York Times, dozens (the number likely is much higher, although it's not known) of women around the country received similar cards from a Utah company called Mothers Lounge, a wholesale mother and baby product distributor based in Utah. Like our daughter, many of the other recipients of the card were not actually pregnant.
The company is real, as is Jenny Bosco, who founded the company with her husband. A spokesman for the company said all the recipients had, "at one point, subscribed to an opt-in list for maternity deals and coupons through a third party marketing company." Our daughter has no idea when she subscribed to the list; it might have been, she thought, when she bought something online — and that's probably correct.
The Times story called the direct-mail campaign "flawed," but other sources have issued harsher judgments: The Better Business Bureau has saddled the company with an F rating. As for the gift cards, they apparently work, but you have to pay for shipping and have to provide your credit card number. 
The next day, I got a text from my pastor, who needed my help: A friend of hers was "going through cancer in the hospital" and needed an eBay card, "but I can't do this now." Could I pick up said card from a grocery store? "I'll pay back as soon as I can."
Well, I know my pastor is a busy woman, and I'm always willing to help. But, even though I'm a slow learner, there were some odd things about the text. For starters, the text did not appear to be coming from her actual cellphone number. A bit of work uncovered the truth: This is a scam that has victimized churches around the nation. The end game here is once you purchase the card, the scammer will ask you for the gift card number and the PIN on the back of the card. And once you do that, your money is gone. It will not be going to that friend in the hospital with cancer. (The online version of this column includes a link to additional information from the Federal Trade Commission about this scam.)
These crooks undoubtedly collect the necessary information for the scam by accessing online church directories.
The worst thing about scams like this one is that they take advantage of our desire to be of help. And direct marketing campaigns can take advantage of the digital trails we leave as we surf the web. The lesson of my 24 hours: These are times that require vigilance and skepticism. 
In the meantime, I have just this one question: What am I going to do with these gift cards for baby products and the eBay card I picked up at the grocery store? (mm)
Mike McInally is editor of the Democrat-Herald and the Gazette-Times. Email him at mike.mcinally@lee.net.