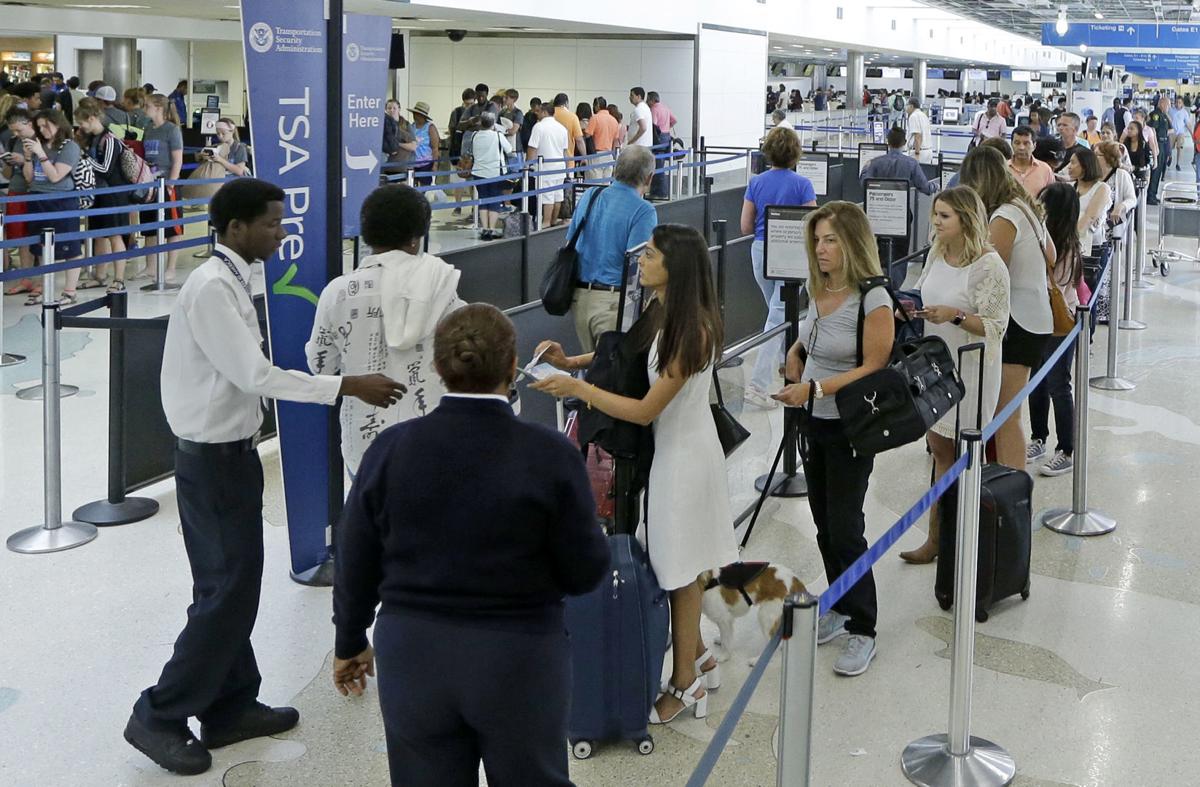 Some 15 years after Congress passed the Real ID Act, creating a set of standards for the issuance of identification documents, the state of Oregon finally is getting ready to issue driver's licenses that meet the standards.
But probably not in time to avoid a major hassle a year from now for passengers at Oregon's airports.
Like many government stories, this one starts with good intentions. Members of Congress, acting on a recommendation by the 9/11 Commission, enacted the Real ID Act, which sets minimum security standards for state-issued driver's licenses and identification cards and prohibits federal agencies from accepting for official purposes licenses and identification cards from states that do not meet these standards. (Of course, just about the only place where most people routinely hand their identification over to federal authorities is at airports.) For their part, Oregon lawmakers in 2009 passed a bill that pushed back on the Real ID Act, partially on grounds that it represented an unfunded mandate from the federal government.
The federal government responded by delaying the deadlines for Real ID as Oregon (along with virtually all the other states) refused to comply.
Over the years, however, most states began changing their systems to comply with the Real ID Act. However (and this may be hard to believe), Oregon lawmakers dragged their feet as the issue came up in legislative session after legislative session. Part of the problem (this also may come as a surprise) is that the Oregon Department of Transportation's computer system was running on millions of lines of primitive code inside a mainframe computer; suffice it to say that the system was not compatible with modern technology and was not well-suited for the rigors of a Real ID-compliant system.
Finally, in 2015, ODOT began updating its information system. Two years later, the Legislature approved a bill to authorize Real ID compliance. The state then signed a deal with an outside vendor to work on the transition — probably a wise move, considering the state's spotty record in creating its own technology solutions. (Remember Cover Oregon?) At this point, New Jersey, Oklahoma and Oregon are the only states that have not yet complied with the Real ID standards. 
Oregon expects to start issuing Real ID-compliant driver's licenses beginning July 6, 2020. (The new licenses will have a star in the upper right corner.) The problem is, that doesn't allow enough time for everyone who needs a new license to get one by Oct. 1, 2020, the date when the Transportation Security Administration will begin enforcing the Real ID Act at airports. If you don't have one of the new driver's licenses or some other suitable ID by then, you won't be able to fly.
State officials recognize that this could be a hassle — and they anticipate long lines and delays next summer at Department of Motor Vehicles offices as travelers aim to get a new Real ID-compliant license. They have a solution for people worried about these deadlines:
And, in fact, officials suggest you might want to start doing this now, seeing how wary travelers already are starting to line up to get passports (which do meet Real ID standards). 
If the $145 cost of getting a passport causes you to balk, consider a cheaper option: Passport cards, which also meet Real ID standards and allow entry to Mexico and Canada, cost just $65. Armed with one of these documents, you will be able to board your flight and can wait until the DMV lines subside to claim your new driver's license, the one with the nice star in the upper-right corner.
But don't put away your wallet just yet: You'll pay an extra $20 on top of all those other fees for that new license. But think how much more secure you'll feel as you board your plane. (mm)
Catch the latest in Opinion
Get opinion pieces, letters and editorials sent directly to your inbox weekly!