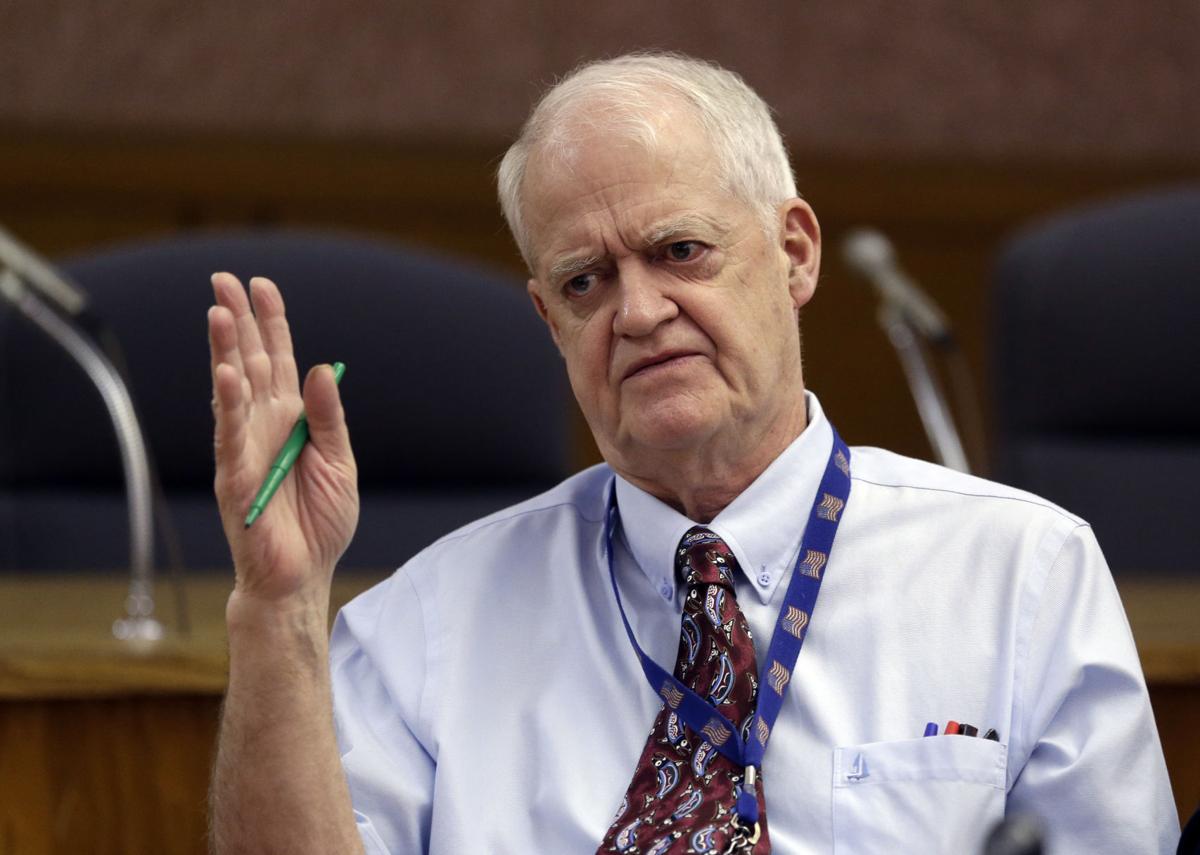 Peter Courtney, the longest-serving current member of the Oregon Legislature and the president of the Senate, might be pondering retirement, and the news sent ripples through the state's political establishment.
Our guess is that the Salem Democrat is good for another session, but we'll see: He's 74 and even casual observers can tell that the increasingly partisan tone of the Legislature is taking its toll.
His comments as the legislative session ended reflected that: "It has not been easy," he said in a statement. "Things have been said and done that will leave wounds. That is sad. There are the times when working together is not favored. Beating the other guys is all that matters it seems."
In addition, his relationship with his counterpart in the House of Representatives, Speaker Tina Kotek, was strained this session, and that couldn't have been easy for a man who always has sought to ensure the Legislature runs as smoothly as possible.
Earlier this summer, Courtney spoke at the dedication of a $10 million footbridge spanning a side channel of the Willamette River in Salem. The bridge was named in his honor, and he couldn't resist the opportunity to wax metaphorically.
"We live at a time when we're terribly divided as a people, terribly divided as a country," Courtney said. "Yet Salem today builds a bridge that brings people together, socially and economically. The timing couldn't be more extraordinary."
"With this sweet little bridge, you brought people together," Courtney said, addressing the project's backers. "The world today needs more sweet little bridges."
That's undeniably true, and the comments are vintage Courtney.
It also is true that some Democrats and some members of Oregon groups that are pushing a liberal agenda are growing frustrated at Courtney's leadership of the Senate. In a recent story in The Oregonian, those people (most of whom preferred not to be identified by name) pointed, for example, to bills on rent control and the national popular vote, which passed the House but stalled in the Senate. There is concern in some circles that the House is more progressive than the Senate.
But Courtney prefers to build bipartisan consensus on controversial issues and likes to bring only bills he knows will pass to the Senate floor.
If that's a strategy that frustrates more progressive souls, it also can result in some startling legislative victories, such as this year's transportation package, not to mention big bipartisan margins for proposals that had engendered considerable controversy, such as bills mandating equal pay and predictable work schedules.
It's also a strategy that has endeared Courtney to his Senate colleagues on both sides of the aisle. For example, The Oregonian story quoted Bend Sen. Tim Knopp, a Republican, as saying that Courtney did "a great job managing what otherwise would have been a very contentious session."
Which all starts to suggest that, even if Courtney were to retire, the next president of the Senate likely would bring a very similar approach to the Legislature.  
Portland Sen. Ginny Burdick has served as the No. 2 officer in the Senate since 2015, but she's declined comment as to whether she'd be interested in the job should Courtney retire. If she did succeed Courtney in the role, it's a cinch that she would try to manage the Senate in a similar fashion, with an emphasis on collaboration and bipartisanship.
In fact, it's hard to imagine any senator taking on the duties of Senate president and making a dramatic break from the Courtney style. 
And that's fine. Although it can be frustrating for partisans to watch bills stall, it's important to have two legislative chambers that serve, to some extent, as checks on the other. Courtney may choose to retire before his term ends in 2019, but that doesn't mean the tenor of the Senate will be changing dramatically. (mm)