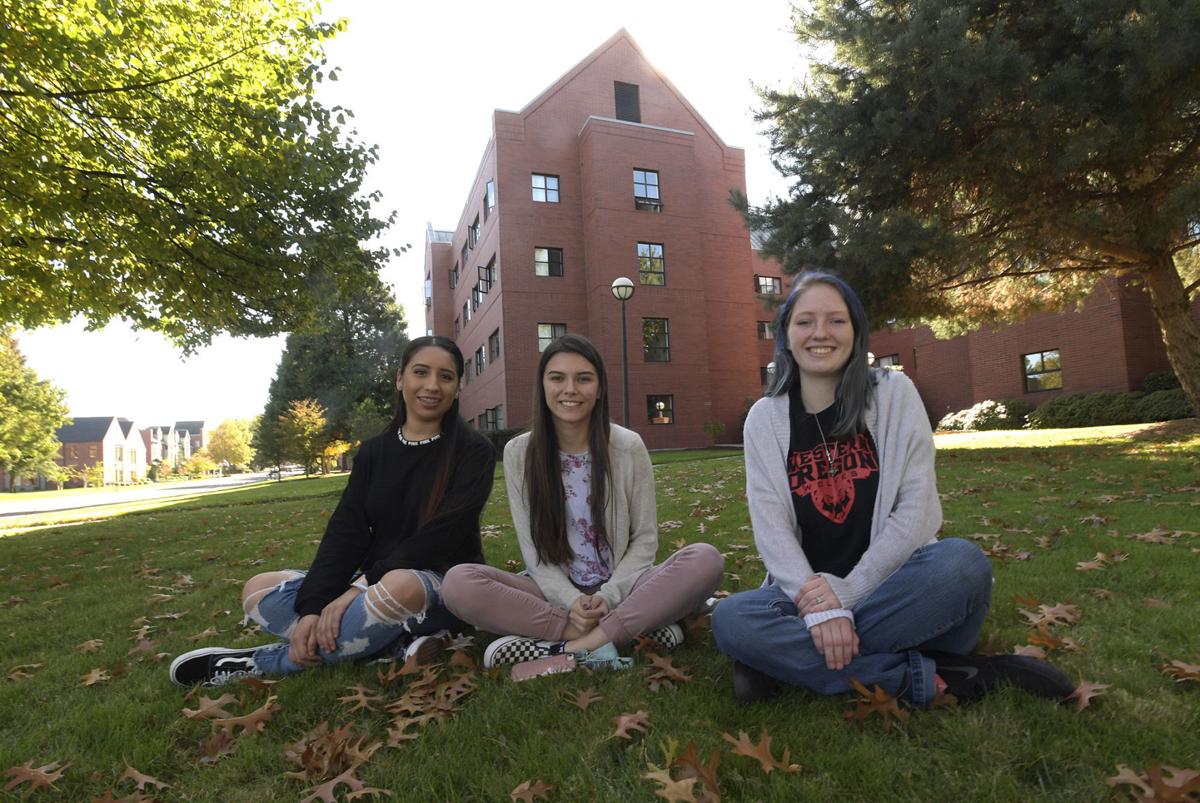 Oregonians believe that higher education is an essential step toward a better life, but the costs of that education can be daunting.
And it's not just the cost of tuition, books and assorted fees that can make college unaffordable: Students of modest means can be sidetracked by expenses that they likely never saw coming, such as the prices involved in furnishing a dormitory room. 
We're not talking about big-screen TVs or state-of-the-art refrigerators designed to keep energy drinks cooled to exactly the right temperature. We're talking about items like sheets and pillows and trash cans — not to mention a functioning laptop computer, an essential item for a student.
So were delighted to read about a new Student Assistance Fund at the Albany Public Schools Foundation that's designed to aid students who need just a little bit of help. The fund has started small (right now, it has $500 earmarked to help students from Albany Options School), but the idea is to expand it so that it can assist students from other Albany schools as well. Other school districts and foundations should swipe the idea.
The program started with a counselor at Albany Options, Anna Harryman, who was looking for ways to help three graduates from the school — the first three Albany Options students to jump straight from the school to a four-year institution. Harryman pushed the three to attend a four-year college and helped them arrange the necessary financial aid.
But money was not available to furnish a dorm room — and while some of us might be remembering our first dorms and the Spartan accommodations we endured, we probably at least had the luxury of bedcovers and a pillow. These students did not. They turned to Harryman for help.
Harryman sprang into action and forged alliances with the foundation, the Greater Albany Rotary Club and other partners. The foundation's executive director, Aimee Addision, said it's made $4,700 in items and cash available for the three so far. That's allowed new laptops for each, a bicycle for one of the girls so she can get to work, and clothing, dorm supplies and incidentals.
Part of the total even includes a donation from an individual of $200 per term for each of the three, provided they keep at least a 2.0 GPA. It's a small investment in academic success — and, as this program grows, it's an investment that likely will pay off time and time again. (mm)
Setback for transparency
Here's an update to last week's editorial about Gov. Kate Brown's administration declining to release information about bill requests that might go before the 2019 Legislature.
A Marion County judge last week ordered the administration to release 250 or so of the bill proposals. These are documents in which various state agencies propose legislative concepts to the governor. They've been open to the public every year since 2010 — or, at least, have been released to a Portland attorney, Greg Chaimov, whose law firm has made a habit of asking for the documents under the Oregon Public Records Law.
This year, though, the state Department of Administrative Services refused Chaimov's request, arguing that the documents were protected by attorney-client privilege. Chaimov's firm filed a lawsuit, and Marion County Circuit Court Judge Audrey Broyles last week ordered the administration to release the documents by the end of the week.
It was expected that the administration would appeal the order to the Oregon Court of Appeals, and it did. On Friday, that court stayed Broyles' order. The court said it believed the appeal was not merely an attempt to delay the release of the bill proposals until after the Nov. 6 election.
But that's exactly what will happen: Even though Broyles noted that there was "significant public interest in the documents," the public won't get to see them until, at the earliest, mid-November. It amounts to another setback for government transparency under the Brown administration. (mm)