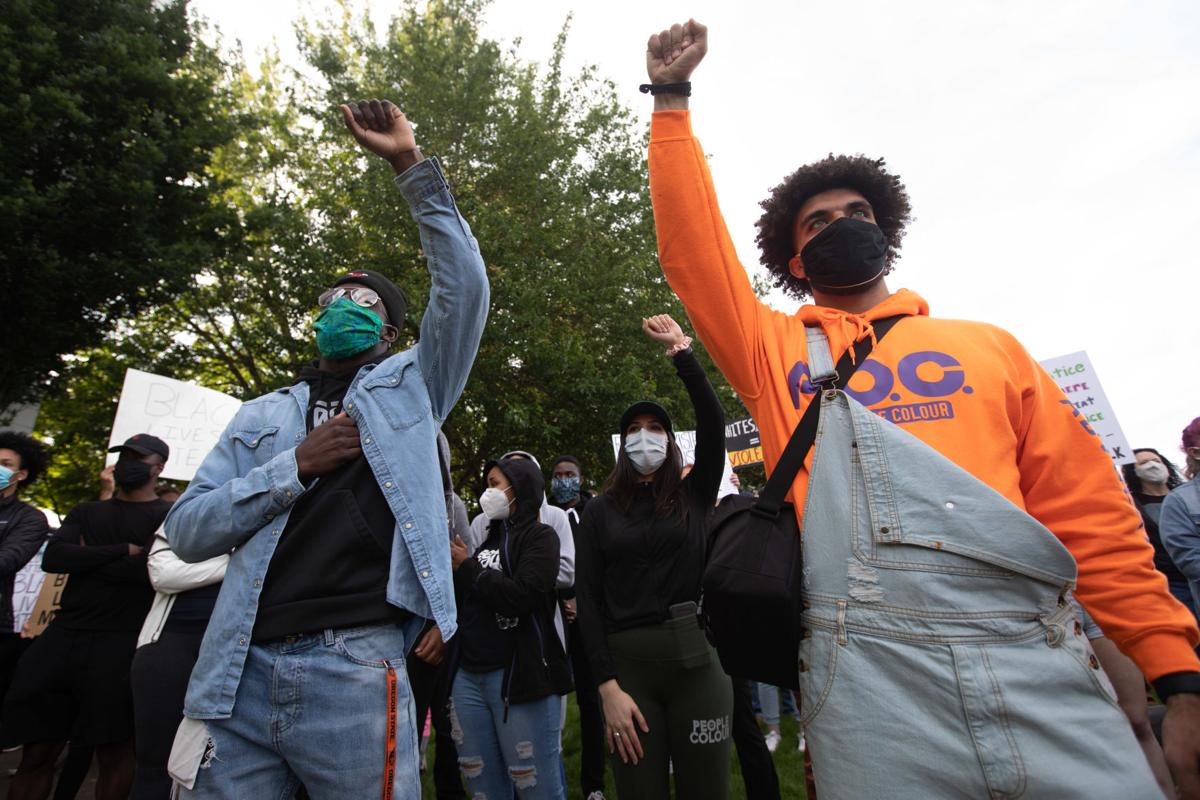 When the unanimous vote came in from the Corvallis City Council to allocate up to $150,000 to fund a bias response initiative that prevents and responds to bias and hate, I wrote to NAACP leaders Angel Harris and Jason Dorsette, "This is what democracy looks like."
Before nine of us provided public testimony over the telephone, and several more had submitted written testimony, I checked our change.org petition to provide an update. The petition had been online for at least seven months. Last week there were 700 signatures. Today, June 1, it had 3,025 signatures.
My purpose always had been to organize a coalition of members of our community around one goal. I wanted to convene a local action team that modeled the Friends Committee on National Legislation's organizing model. We'd lobby our nine city councilors and we'd write op-eds. We'd make sure our voices were heard. But getting people to join one of nine action teams wasn't as easy as I naively thought it might be. Activism requires patience and persistence, and I was running on empty.
I had been told just a few months ago by a city councilor that the budget was tight. There were few dollars for a lot of worthy causes. They needed more data. We should wait for the first year of Oregon Senate Bill 577 and we should try again next year. It just wasn't a good time. It rarely is. And I admittedly had given up.
It didn't change when I created the petition, and didn't even change when Councilor Hyatt Lytle refused to make us wait another year and brought together NAACP leadership and Councilors Ed Junkins and Andrew Struthers. I work in career development. We talk a lot about networking. This was networking and activism imagining change.
It didn't change four or five years ago when Chris Lenn and the King Legacy Advisory Board put this effort in motion. City councilors asked, "How long have you been working on this?" Jason texted me: "My whole life."
The city councilors did. I did. And, at least for this brief moment, Corvallis has, too.
Before Councilor Lytle organized that meeting, I didn't believe. I didn't believe it could happen. And in the middle of a pandemic, quarantining and an economic and medical crisis, I didn't believe the inconvenience of injustice and inequity mattered enough to continue knocking on that door.
We're a small town. In the grand scheme of things, this small victory in a small town is little when considering that there are cities in Idaho that already have at least one position within their city government with a scope directly concerned with equity, diversity and inclusion. We're playing catch-up. This money won't directly protect unarmed black men and women from being shot by police, or result in more women of color in boardrooms. It doesn't clean Flint's water, it doesn't close pay gaps or protect tribal natural resources.
And yet it is what it is: a win when all the losses have left us feeling defeated.
Maybe this can be a small symbol for even deeper and even more meaningful and even more necessary change.
We've often lamented that nothing will be the way it was before COVID-19.
I hope nothing will be the way it was before George Floyd couldn't breathe.
Faith without practice. Faith without action. It's not a faith worth believing in.
The truth is this small change in our small Oregon town probably doesn't happen tonight if George Floyd were still breathing today.
That's something worth changing.
Jonathan Stoll is a Corvallis community activist who serves on the city's King Legacy Advisory Board. He is a member of the Corvallis Friends Meeting and the NAACP, and serves as the director of career education at Oregon State University.
Concerned about COVID-19?
Sign up now to get the most recent coronavirus headlines and other important local and national news sent to your email inbox daily.