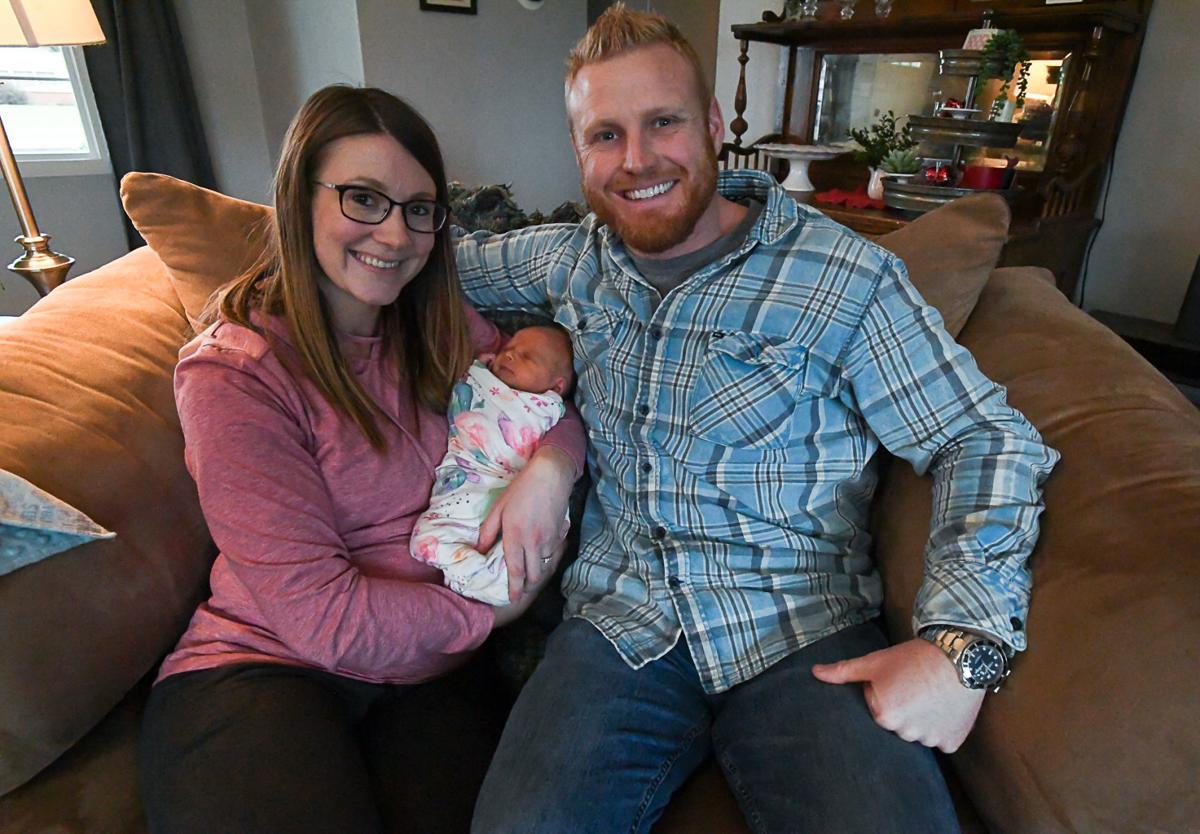 When Cameron and Brittney Adams were given their child's due date — Jan. 4 — they thought there was a chance they could deliver the first baby of 2020.
But New Year's Day came and went with no baby.
"We didn't think there was a chance," Brittney said.
But on Jan. 3, Brittney woke around 1 a.m. Her water broke.
"With the first baby, her water never broke," Cameron said.
The couple raced from their home in Lebanon to Good Samaritan Regional Medical Center in Corvallis where friends had delivered and raved about the experience.
You have free articles remaining.
"The first baby we had in Albany and I arrived at the hospital and had the baby within an hour so there was a rush to get to Corvallis," Brittney said.
She went into labor around 1 a.m. and Brooke Elizabeth arrived about four hours later at 5:29 a.m. becoming the first baby born in Corvallis in 2020.
"It was intense," Brittney said of the labor she went through without an epidural. "But it was shorter so overall, it was good."
It was also, a coincidence for mom, who works as an eye doctor in Albany, to have the first Corvallis baby of the new year.
"Like 20/20 vision," Cameron joked.
Brooke, they say, is just as perfect and already a big hit at home. After spending about 40 hours in the hospital, the family returned to Lebanon on Jan. 5 and big brother Carson, 2, has been in love ever since.
"He adores her," Brittney said. "He wants to hold her all the time."
There aren't any plans for more kids anytime soon and for now, the family said they're going to sleep while they can.
Be the first to know
Get local news delivered to your inbox!