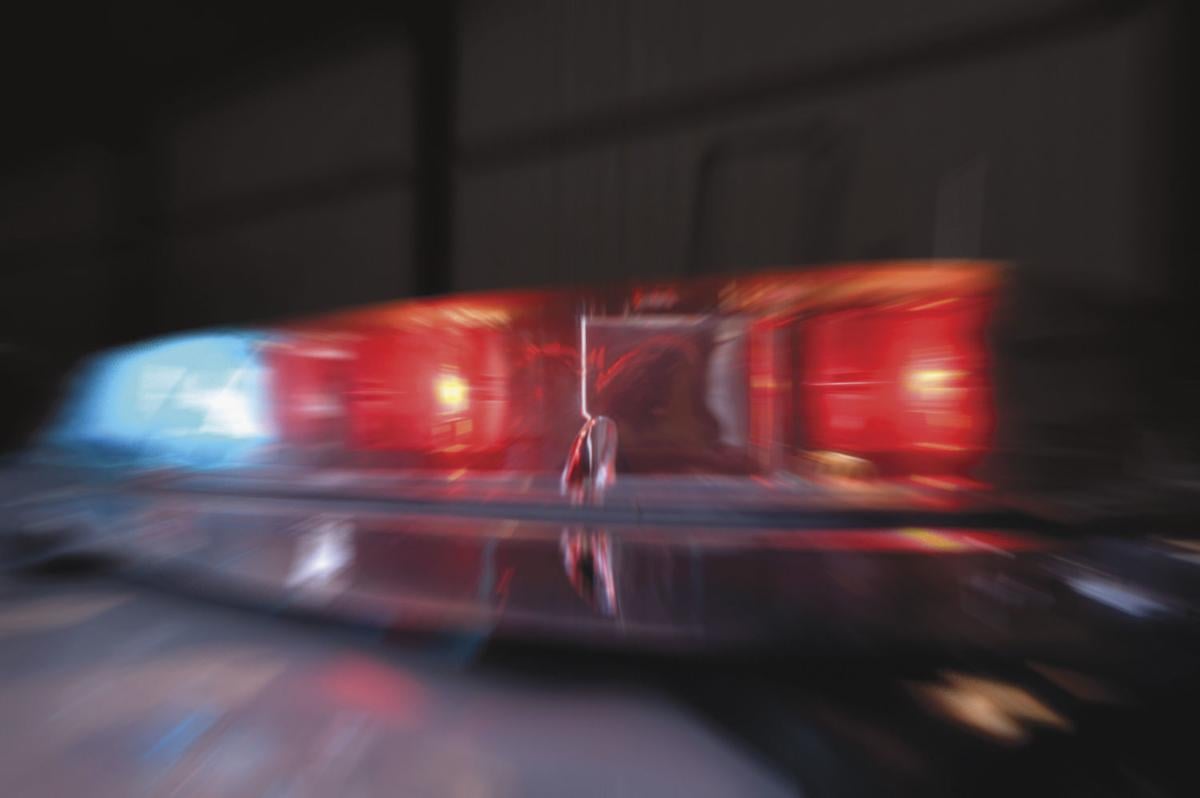 ALBANY POLICE
Assaulting a police officer — 11:39 a.m. Sunday, 3500 block Oak St. Officer Morgan Fitzgerald spoke with 35-year-old Michelle Evans, who had reportedly been sleeping in her vehicle illegally. Evans refused to get out of her vehicle and reportedly kicked Fitzgerald several times. Evans was charged with assaulting a police officer and lodged at the Linn County Jail.
Sex abuse — 6 p.m. Sunday, 1100 block SE Jackson St. Travis Morris, 42, allegedly grabbed a female inappropriately at the Signs of Victory warming shelter. He was charged with third-degree sexual abuse and lodged at the Linn County Jail.
Burglary — 7 p.m. Sunday, 300 block Cleveland St. Homeowners reportedly found 45-year-old Michelle Day in their house with three bags of their belongings. She fled when someone went to retrieve a firearm. She was then cornered in the neighborhood, and a neighbor called the police. Day was lodged at the Linn County Jail. On Monday afternoon in Linn County Circuit Court, Day, an Albany resident, was charged with first-degree burglary (occupied dwelling), and first-degree theft. In a separate matter, she was charged with second-degree burglary and third-degree theft. The crimes allegedly occurred on Dec. 27 at Calvary Chapel, 510 Fifth Ave. SW. In a third case, Day was charged based on amended district attorney's information with first-degree theft and failure to appear on a criminal citation. The theft allegedly occurred on Nov. 17.
LINN COUNTY SHERIFF
Stolen wheels/tires — 2:55 p.m. Sunday, 35000 block Riverside Drive, Albany. A caller reported the overnight theft of two 33-inch wheels and tires valued at $800 from a 1994 Jeep Cherokee.
CORVALLIS POLICE
Car break-in — 2:04 p.m. Friday, 600 block NW 15th St. A woman reported that the front passenger-side window of her 2008 Ford Escape had been smashed sometime in the previous 24 hours and someone had rummaged through the car, although nothing was stolen.
Car break-in — 3:05 p.m. Friday, 200 block NW 23rd Street. A woman reported that someone had broken the rear passenger-side window of her 2016 Jeep Patriot and stolen a number of items, including a pair of Beats wireless headphones and a bottle of Gucci cologne. The vehicle's alarm system was pulled from beneath the steering wheel. The value of the stolen items was estimated at $220.
Phone scam — 6:34 p.m. Friday, 300 block SW Washington Avenue. A woman reported that someone claiming to be a police officer had called her and demanded that she buy gift cards and give them to him. She did not buy the cards.
BENTON COUNTY SHERIFF
Stolen Jeep — 10 a.m. Dec. 30, 700 block SW 53rd Street, Corvallis. Deputies arrested two people after locating a stolen 2018 Jeep Renegade parked next to their tent at a tree farm. Janelle Diane Quinn, 36, and Nicholas Gerardo Davila, 29, both of Palmdale, California, were arrested on suspicion of unlawful use of a vehicle and possession of methamphetamine.
Pigs on the lam — 1:16 p.m. Jan. 2, 4200 block Glenwood Avenue NW, North Albany. A deputy helped round up two pigs that had escaped from their yard and warned their owner for allowing the animals to run loose.
You have free articles remaining.
Fraud — 11:15 a.m. Jan. 6, 7000 block NW Churchill Way, Corvallis. A man reported that someone had used his debit card to withdraw $3,312 from his account.
DUII crash — 7:30 p.m. Jan. 7, Highway 99W at milepost 100, Monroe. A deputy responding to reports of a single-vehicle crash on Highway 99W near Monroe determined that a 2008 Subaru Impreza station wagon had left the roadway and come to rest in a field. The driver, Jenna Joy Van Beek, 25, of Monroe, was cited on a charge of driving under the influence. Her blood alcohol level reportedly measured 0.18%.
DUII crash — 8:30 p.m. Jan. 7, 2200 block Independence Highway. A deputy responding to reports of a single-vehicle crash determined that a 1998 GMC Jimmy Carryall traveling north on Independence Highway near Metge Avenue had gone off the road and rolled. The driver, Chelsea Leigh Vasche, 32, of Corvallis, was cited on a charge of driving under the influence.
Possible cougar sighting — 11:48 a.m. Thursday, Second and Alder streets, Alsea. A deputy was contacted by a man in downtown Alsea who said he had seen a cougar walking on Alder Street. The deputy patrolled the area and did not see any cougars but did locate a husky-wolf hybrid walking at large. The dog would not come when called and continued roaming the streets.
Hit and run — 11:07 a.m. Friday, 4400 block Airport Avenue, Corvallis. A man reported seeing a blue Dodge pickup towing a trailer run off the road on Airport Avenue. He said the truck crashed into a fence, snapping off a number of fenceposts, then got back on the road and drove east, leaving wire from the fence in the road.
SWEET HOME FIRE
Garage fire — 1:55 p.m. Monday, 900 block Second Ave. Sweet Home Fire & Ambulance personnel responded to a residential garage fire. According to Fire Chief Dave Barringer, the home's occupants, who were in the kitchen, saw flames when they opened the garage door. Firefighters arrived to flames coming from a garage window. Barringer said the fire was quickly extinguished with 15 people on scene. Damage was estimated at $75,000. The cause of the fire was determined to be a match that was carelessly discarded into a pile of clothing.
LINN COUNTY CIRCUIT COURT
Assault plea set — William Eugene Blatchley of Sweet Home, charged with second-degree assault, is scheduled for a plea and sentence hearing on Feb. 14. He is accused of causing serious injury to an adult male in November in Albany.
Identity theft — Ivery Dajawn Clemons, 22, of Detroit, Michigan, was charged with two counts of identity theft and two counts of second-degree criminal possession of a forged instrument. The crimes allegedly occurred on Friday, and were investigated by the Lebanon Police Department.
Short-barreled shotgun — Christopher Eugene Montez, 45, of Albany, was charged with unlawful possession of a short-barreled shotgun, possession of methamphetamine and endangering the welfare of a minor. The crimes allegedly occurred in October 2016. In a separate case, Montez was charged with possession of methamphetamine, second-degree criminal trespass and second-degree failure to appear. The crimes allegedly occurred in fall 2019. Both cases were investigated by the APD.
Harassment — Amber Jolyn Mowdy, 37, of Corvallis, was charged with aggravated harassment. The crime allegedly occurred on Monday, and Mowdy reportedly propelled saliva at a public safety officer or other official. The Linn County Sheriff's Office investigated the case.
Meth dealing — Robert Dean Whitton, 65, of Sweet Home, was charged with unlawful delivery of methamphetamine. The crime allegedly occurred between Dec. 16 and Friday, and the Sweet Home Police Department investigated the case. The state has filed a notice of intent to seek an enhanced sentence in the matter.