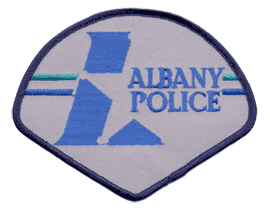 A female pedestrian was killed early Monday morning when she was struck by a log truck on Highway 20 near Goldfish Farm Road east of Albany.
Both the Albany Police Department and Albany Fire Department responded to the scene, which was reported at about 5:15 a.m. 
The identity of the woman is unknown. She had no identification on her, according to police officials.
Preliminary investigation indicates the woman was crossing Santiam Highway and was not in an intersection with a crosswalk. She was struck by a log truck headed east. The truck was driven by 49-year old Joe Clascock of Salem.
Santiam Highway was closed for approximately 30 minutes and then partially opened to two lanes.
You have free articles remaining.
The Linn County Multi-Agency Investigation Team, composed of officers from the Albany and Lebanon Police Departments, Linn County Sheriff's Office and the Oregon State Police, conducted the on-scene investigation.
The investigation is continuing. Authorities said there is no that speed or intoxicants were contributing factors to the crash.
This is the second pedestrian killed in a motor vehicle crash in three days in Linn County. 
On Saturday, a Grants Pass woman, Brielle Doman, 19, was killed when she was struck by a vehicle along Interstate 5 near Halsey.
She had stopped on the shoulder of the interstate and walked into the southbound lanes for an unknown reason, according to the Oregon State Police.
Additional information wasn't available on Monday from the Oregon State Police, which continues to investigate Doman's death.