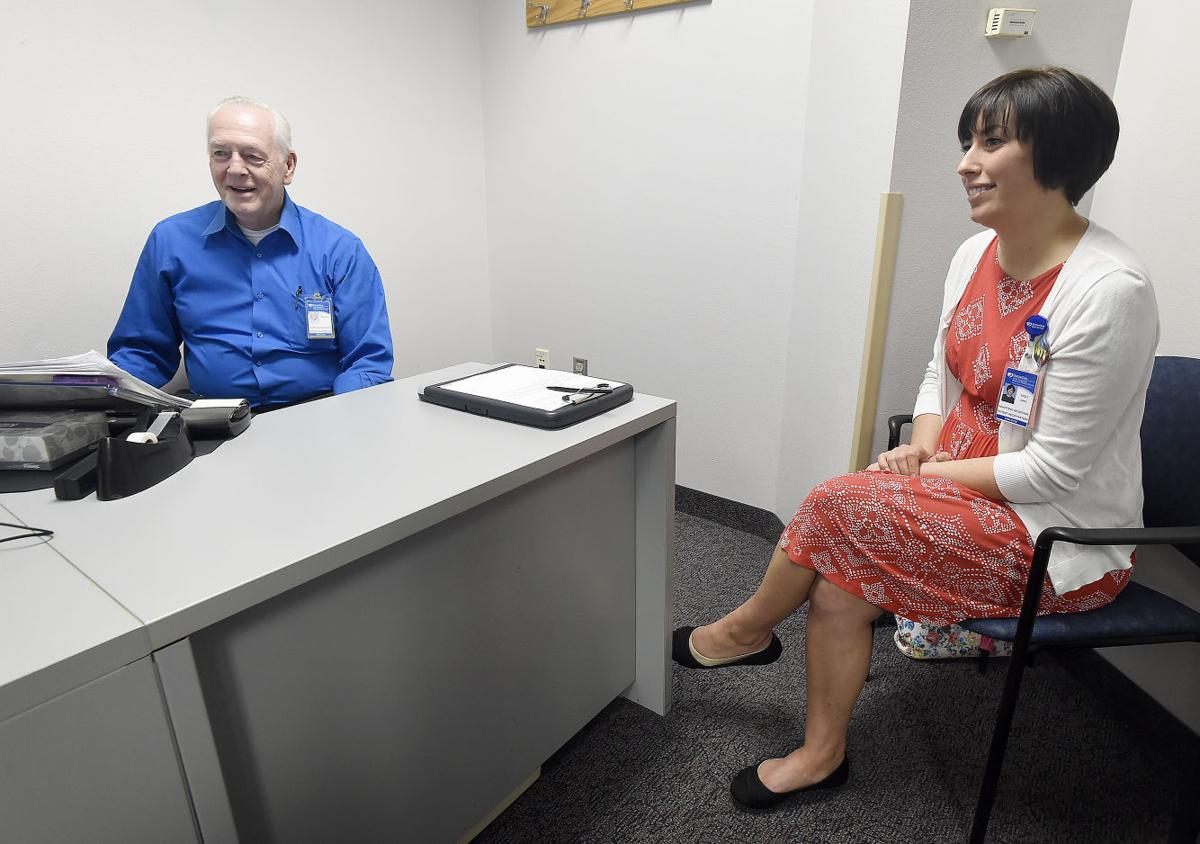 An interesting nugget was buried in the last batch of monthly statistics prepared by economists with the state Employment Department.
These reports lately have been bursting with positive trends, as Oregon workers take advantage of the economic rebound. In fact, according to statistics released last week, the labor force in Linn County is the largest it's been since November 2011 and within shouting distance of the all-time mark. In fact, with so many people entering (or re-entering) the workforce, the county's unemployment rate jumped upward a bit in June.
The private sector continues to add jobs, according to the figures from the Employment Department, and that's a good sign. In the 12 months from June 2015 to June 2016, a number of private sectors posted gains: The trade, transportation and utilities sector, for example, added 360 jobs, a 4 percent jump. The leisure and hospitality sector added 310 jobs during those 12 months, a 9.1 percent leap.
The construction sector is booming, as you can see for yourself just by driving around the county: That sector added 250 jobs in the 12 months from June 2015 to June 2016, up an impressive 9.8 percent. It's been particularly nice to watch the construction sector bounce back, since it was so hard-hit during the recession.
We've seen good increases during that 12-month span in other sectors as well, including manufacturing (up 150 jobs, 2.1 percent) and education and health services (up 4.6 percent). Government jobs also have increased during that period, but by only about 1.5 percent, so it's clear that job creation in the private sector is helping to drive the recovery.
But what's particularly interesting in this new batch of jobs data is not so much where the growth is occurring, but the age of the workers available to take those jobs.
Employment Department economists broke the working-age population (15 years old and older) into three broad categories: Under 25, 25 to 54 (considered the prime working age) and 55 and older. They then looked at the change in the size of those three cohorts from 2010 to 2015.
Here's what they found in Linn County: The number of workers who are under 25 actually declined from 2010 to 2015, by about 1.4 percent. The number of workers in the prime age category, 25 to 54, had posted a slight gain, up about 0.5 percent.
But the number of workers who are 55 and older was up by a whopping 12.1 percent.
The results were similar in five neighboring counties. (In Benton County, for example, both the youngest group and the 25-54 age group declined slightly, but the number of potential workers 55 and older jumped 14.2 percent; the big outlier in the group was Polk County, where the number of the youngest workers was up 11.9 percent for some reason, but even in that county, the number of older workers jumped 13.3 percent.)
Workforce economists have talked in the past about a coming "silver tsunami," as older workers retire from one job but keep searching for other employment to keep them occupied (and to pay the bills). It looks like that tsunami has arrived in mid-valley workplaces.
This is a demographic trend with deep implications. For one, it looks as if we need to get much more serious about developing training programs for older workers. Programs like Pipeline, which works with high school students to groom them for good jobs after graduation, are crucial. But we also need to pay attention to their much older counterparts. (mm)
Catch the latest in Opinion
Get opinion pieces, letters and editorials sent directly to your inbox weekly!