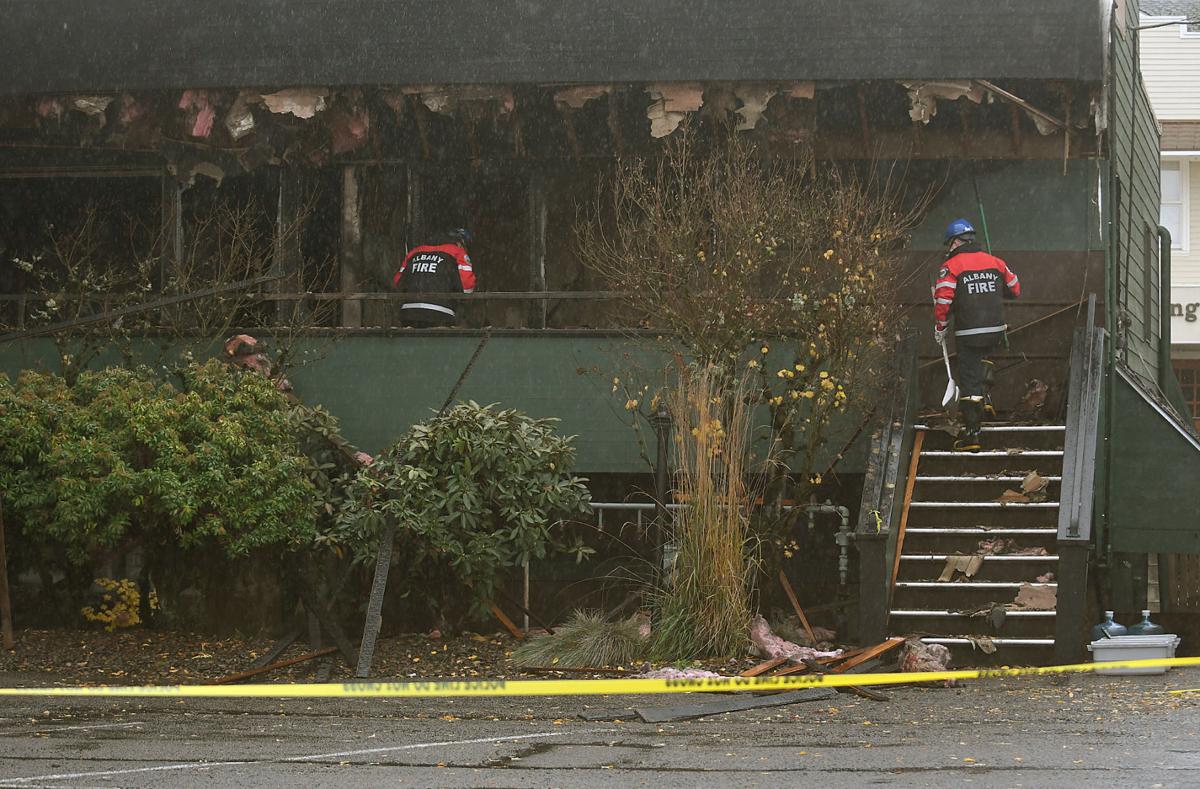 A fire in an office building in downtown Albany Tuesday evening is being investigated as suspicious, according to Sandy Roberts of the Albany Fire Department.
More than 25 personnel responded to the blaze at 260 Ferry St. SW about 7:30 and "took an offensive stance," extinguishing the blaze about 8 p.m.
The fire was reported by people who were at The Pix Theatre, Roberts said.
Fire investigators were on the scene Wednesday morning and called in the Albany Police Department to check out how the fire may have started. The investigation could go to the Oregon State Police.
Roberts said the fire went to a second alarm and the Albany Fire Department was assisted by staff and one engine from the Corvallis Fire Department. Pacific Power also assisted at the scene.
She said at least 25 personnel battled the blaze. There appeared to be no fire sprinklers or alarms in the building.
There was no one in the building at the time of the fire and there were no injuries, Roberts said.
Roberts said one suite in the office complex that houses a collection agency was completely destroyed.
One of the other suites is occupied by the law firm of Delapoer Kidd, which represents the city of Albany.
"Our offices were not severely impacted. There is minor damage and lots of smoke, but it does not appear that we sustained significant damage at this point," Sean Kidd said. "Power and gas are shut off, so we will be out of the building for a little bit. The Albany Fire Department did an excellent job containing the fire to the one office." 
According to Linn County Assessor's Office records, the building is owned by Zander Building LLC, based in Corvallis. It was built in 1978 and is valued at about $800,000.
Contact Linn County reporter Alex Paul at 541-812-6114.
Be the first to know
Get local news delivered to your inbox!