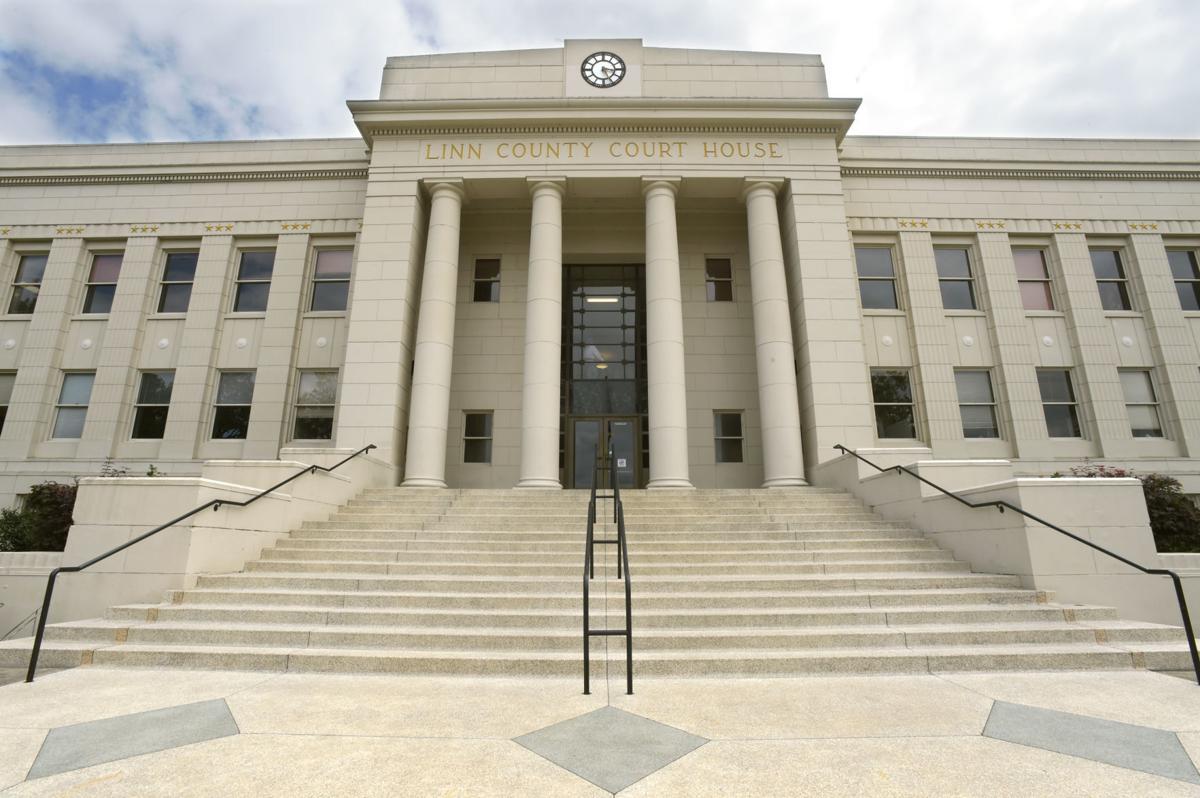 Linn County Commissioner Roger Nyquist believes many small businesses in Linn County and across all of Oregon may be forced to close their doors permanently in the next few weeks due to the state's second round of COVID-19 restrictions.
Nyquist said Gov. Kate Brown and the Oregon Legislature should try to help businesses avoid that scenario if at all possible.
That's why he is asking Brown and legislators to allocate $1 billion in financial assistance to small business owners.
"The virus is running its course," Nyquist said. "If the restrictions remain in place much longer, the vast majority of small businesses may not be open after December."
Nyquist said Brown is considering calling a special legislative session to address the issue of extending the rental eviction moratorium, which is scheduled to sunset on Dec. 31. He said legislators should address small business needs at that session as well.
Linn and Benton counties are both on the state's list of counties designated as extreme risks in terms of COVID-19 cases based on population, although Benton's status is scheduled to upgraded to "high risk" on Thursday.
"Linn County, like many other counties, is in the extreme risk category, which means hundreds of businesses will likely continue to be closed," Nyquist said. "The state has mechanisms and resources for extraordinary circumstances such as this."
"Counties that are facing extreme risk of virus spread will need to continue with strict health and safety measures, similar to the two-week freeze," Brown said Tuesday. "I want to stress that there is no zero-risk category. Until COVID-19 vaccines are widely available and we have high participation, health and safety precautions will remain in place so that schools, businesses, and communities can reopen — and stay open."
Brown added, "I am asking all Oregonians to take these measures seriously. The best way to protect those closest to you is by maintaining physical distance from others, avoiding gatherings, wearing a face covering, staying home when sick, and keeping up with good hand hygiene."
Nyquist said small businesses "are hanging on by a thread."
Nyquist said he formulated the $1 billion request on modeling of how Linn County plans to allocate the $1.6 million in federal CARES Act money the state is passing on to the county. It is allocating $55 million statewide.
"Our dilemma is we could shut down our testing site and drive down our positive numbers, but that's not the right thing to do," Nyquist said. "Appealing to the Legislature may be the only play we have left to help our local businesses."
Linn County is providing free COVID-19 tests on Monday mornings and Friday afternoons at the Linn County Fair & Expo Center in Albany. Nyquist said that on a recent Monday, more than 300 tests were performed.
Nyquist said small businesses have "sacrificed far more than their fair share" due to state-mandated COVID-19 restrictions and now they "deserve a lifeline from the state."
Although Oregon's two-week-long COVID-19 freeze imposed by the governor ends Thursday, the state has established four risk levels — extreme, high, moderate and low — for Oregon counties. Restrictions vary by county based on their risk assessment.
For extreme-risk counties, gatherings are limited to six people; restaurants, retail and grocery stores are limited to 50% capacity; and gyms remain closed.
Religious institutions are limited to a maximum of 25% capacity.
Outdoor dining at restaurants will be limited to 50 people, six people per table. Takeout is preferred.
Offices must have employees work from home as much as possible, and staff are required to wear face masks at all times while at the office.
Assessments will be evaluated on a weekly basis.
Other counties in the extreme risk category are Baker, Clackamas, Columbia, Crook, Deschutes, Douglas, Grant, Hood River, Jackson, Jefferson, Klamath, Lane, Malheur, Marion, Polk, Umatilla, Union, Wasco, Washington and Yamhill.
The next session of the Oregon Legislature will start Jan. 19, but Gov. Brown wants to call a special session in December that would include discussing appropriating $100 million to subsidize landlords affected by the eviction moratorium.
The Oregon Health Authority will examine and publish county data weekly. County risk levels will be reassigned every two weeks. The next assignment of risk levels will take effect Dec. 18.
Contact Linn County reporter Alex Paul at 541-812-6114.