Today is Friday, May 29, 2020. Let's get caught up.
These non-virus headlines are in the news this morning: Protesters set fire to a Minneapolis police station on a third night of unrest following the death of George Floyd; a Trump tweet in response to the protests was flagged by Twitter for 'glorifying violence'; and seven people were shot in Louisville in the aftermath of a police shooting there.
Read on for these stories and more.
---
Top stories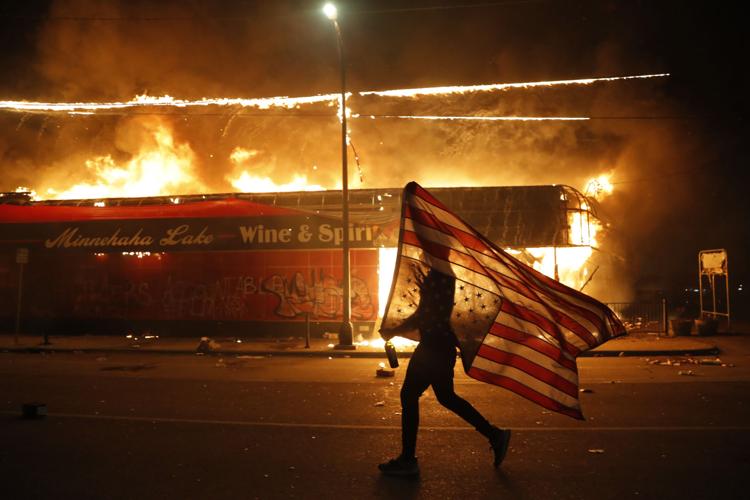 Minneapolis police station torched amid George Floyd protest
Cheering protesters torched a Minneapolis police station that the department was forced to abandon as three days of violent protests spread to nearby St. Paul and angry demonstrations flared across the U.S over the death of George Floyd, a handcuffed black man who pleaded for air as a white police officer kneeled on his neck.
A police spokesman confirmed late Thursday that staff had evacuated the 3rd Precinct station, the focus of many of the protests, "in the interest of the safety of our personnel" shortly after 10 p.m. Livestream video showed the protesters entering the building, where fire alarms blared and sprinklers ran as blazes were set.
Coverage from Minneapolis: Video, photos and more stories: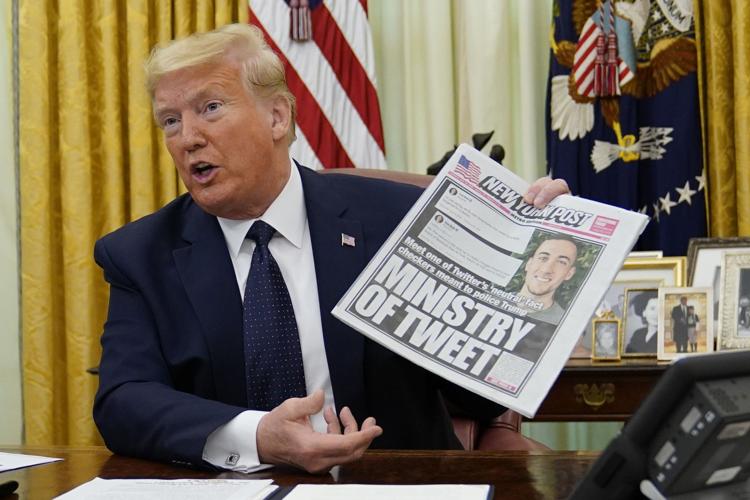 Twitter adds 'glorifying violence' warning to Trump tweet
Twitter has added a warning to one of President Donald J. Trump's tweets about protests in Minneapolis, saying it violated the platform's rules about "glorifying violence."
Trump, a prolific Twitter user, has been at war with the company since earlier this week, when it applied fact checks to two of his tweets about mail-in ballots.
The third tweet to be flagged started as a message of support for the governor of Minnesota, where there have been three days of violent protests over the death of George Floyd, a handcuffed black man who pleaded for air as a white police officer kneeled on his neck. Read the full story here:
7 shot at Louisville protest over fatal police shooting
At least seven people were shot in Louisville as protesters turned out to demand justice for Breonna Taylor, a black woman fatally shot by police in her home in March.
Louisville Metro Police confirmed in a statement early Friday that there were at least seven shooting victims, at least one of whom is in critical condition. The statement said there were "some arrests," but police didn't provide a number.
"No officers discharged their service weapons," police spokesman Sgt. Lamont Washington wrote in an email to The Associated Press. Washington said that all seven were civilians. Read the full story here:
The White House has taken the unusual step of deciding not to release an updated economic forecast as planned this year, a fresh sign of the administration's anxiety about how the coronavirus has ravaged the nation just months before the election.
Democratic Sen. Catherine Cortez Masto of Nevada said Thursday that she's not interested in serving as running mate to presumptive presidential nominee Joe Biden.
The upstart ex-spellers who launched an online spelling bee to fill the void left by the canceled Scripps National Spelling Bee had little trouble running an efficient, and sufficiently challenging, competition.
Australia's highest court ruled on Friday to make public letters between Queen Elizabeth II and her representative that would reveal what knowledge she had, if any, of the dismissal of an Australian government in 1975.
An invasion of locusts has spread across Pakistan, officials said Friday, causing damage to crops and orchards and posing a threat to food security in an impoverished Islamic nation already struggling to tackle a virus pandemic that has caused more than 1,300 deaths.
Dozens of people joined a protest in a mall in Hong Kong on Friday following a vote by China's ceremonial parliament to approve legislation that could severely restrict opposition political activity and civic activity in the Asian financial center.
A new report by the rights group Amnesty International accuses Ethiopia's security forces of extrajudicial killings and mass detentions even as the country's reformist prime minister was awarded the Nobel Peace Prize.
Chase Elliott's streak of bitter defeats in NASCAR's frantic first push of rescheduled races finally ended with his first Cup victory of the season. Elliott won Thursday night in the rain-delayed event at Charlotte Motor Speedway.
Click on the links below for full versions of these stories and scroll further for trending stories, a look at today in history and celebrity birthdays.
Trending today
National weather forecast
Severe storms impact the northeast today with a more promising weekend in store for many. CNN meteorologist Derek Van Dam has the forecast. Watch here:
Movie reviews
Movie critic Bruce Miller says Netflix's "Space Force" gives us a look at a military branch that's not ready to launch. The cast has actors who are capable, but instead they're left at the launching pad. "The Lovebirds," meanwhile, succeeds because its stars don't hold back. Get the latest reviews here:
Movie critic Bruce Miller says Netflix's "Space Force" gives us a look at a military branch that's not ready to launch. The cast has actors wh…
Image of the day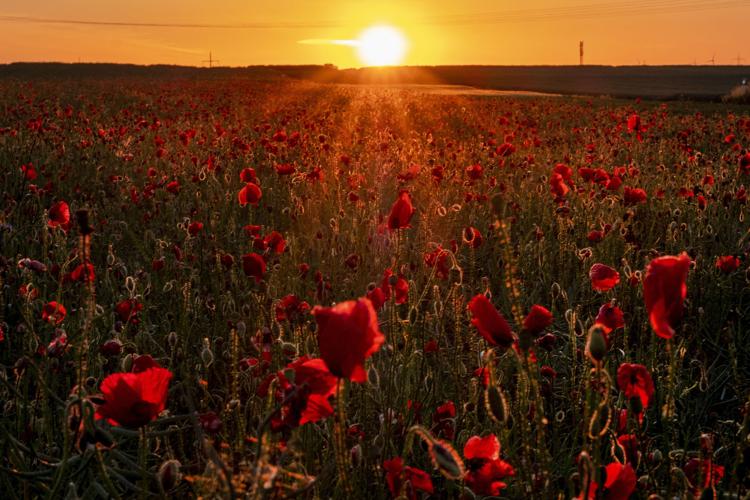 On this date
Mount Everest was conquered as Edmund Hillary of New Zealand and Tensing Norgay of Nepal became the first climbers to reach the summit, and mo…
Here's a look back at sports happenings on this date in history, May 29:
Happy birthday to ...
Be the first to know
Get local news delivered to your inbox!