Today is Thursday, Oct. 15, 2020. Let's get caught up.
These headlines are in the news this morning: After two days of questioning the nominee, the Senate Judiciary Committee will hear from outside witnesses on Amy Coney Barrett's Supreme Court nomination; Post Malone took home nine honors at the Billboard Music Awards; and President Trump and Joe Biden will each speak to voters in a town hall format Thursday night.
Read on for these stories, other top headlines, celebrity birthdays and more.
---
Top stories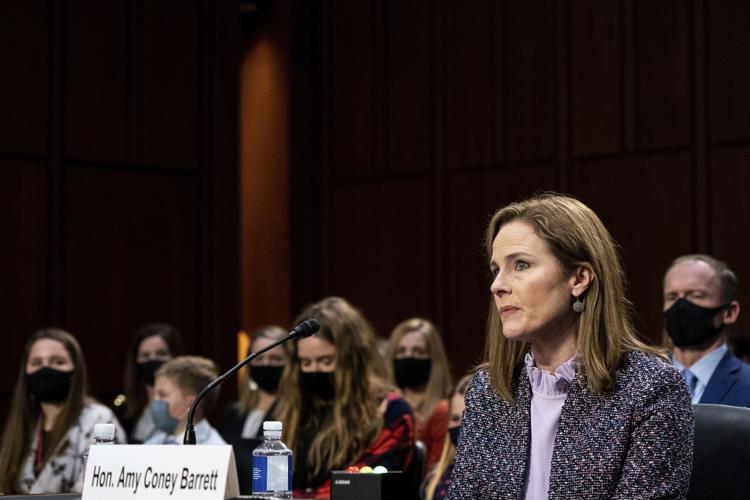 Senate Judiciary to consider Barrett ahead of vote next week
The Senate Judiciary Committee is poised to take the first steps toward approving Supreme Court nominee Amy Coney Barrett following two long days of Senate testimony in which she stressed that she would be her own judge and sought to create distance between herself and past positions.
Barrett's confirmation to take the seat of the late Justice Ruth Bader Ginsburg seems inevitable, as even some Senate Democrats acknowledged in Senate hearings on Tuesday and Wednesday. The shift would cement a 6-3 conservative majority on the court and would be the most pronounced ideological change in 30 years, from the liberal icon to the conservative appeals court judge.
After the two days of questioning, the Judiciary panel is scheduled to start considering the nomination Thursday morning. The meeting, which is a procedural formality, will be held ahead of a panel of law experts and advocates who will testify for and against Barrett's nomination. Senators are expected to discuss the nomination but then push the committee vote on Barrett until next week, per committee rules. Barrett will not be present.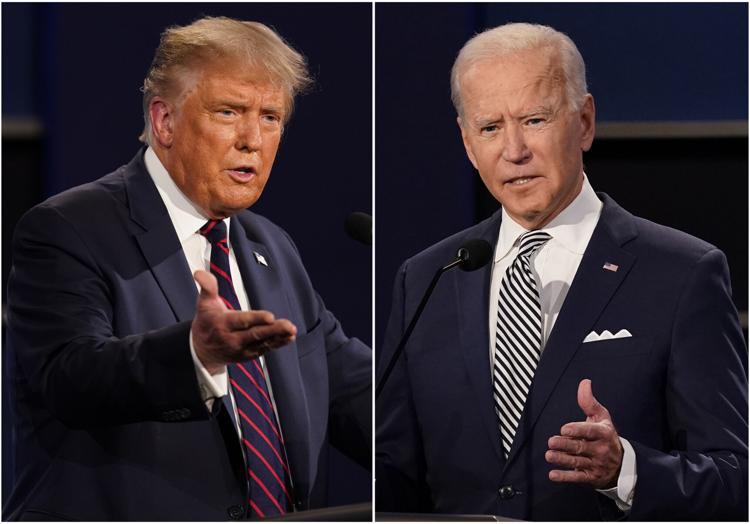 Trump seizes on dubious Biden-Ukraine tabloid story
Looking to undermine rival Joe Biden 20 days before the election, President Donald Trump's campaign has seized on a tabloid story offering bizarre twists to a familiar line of attack: Biden's relationship with Ukraine. But the story in the New York Post raises more questions than answers, including about the authenticity of an email at the center of the story.
The origins of the story also trace back to Trump lawyer Rudy Giuliani, who has repeatedly pushed unfounded claims about Biden and his son, Hunter Biden. Even if the emails in the Post are legitimate, they don't validate Trump and Giuliani's claims that Biden's actions were influenced by his son's business dealings in Ukraine.
Meanwhile, Trump and challenger Biden will compete for TV audiences in dueling town halls Thursday night instead of meeting face-to-face for their second debate as originally planned.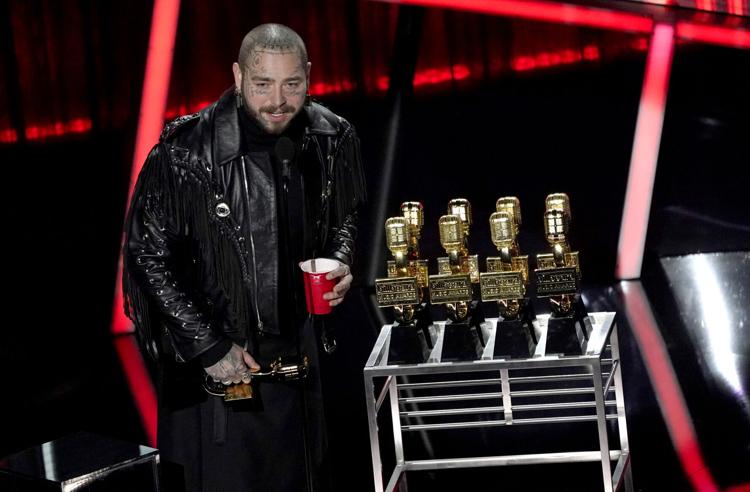 Post Malone owns Billboard Awards, John Legend shines onstage
Walking into the show with 16 nominations, Post Malone won nine honors at the 2020 Billboard Music Awards, where John Legend gave a heartfelt performance that was dedicated to his wife.
With his voice aching as he sang passionately from the piano, Legend told viewers "this is for Chrissy" before singing "Never Break," which includes the lyrics "we will never break." The performance comes two weeks after Chrissy Teigen announced she had a miscarriage, explaining in a heart wrenching social media post that she and Legend drove "home from the hospital with no baby."
After announcing that Malone won the show's biggest honor, top artist, host Kelly Clarkson wheeled out eight more trophies for the hitmaker.
The U.S. Postal Service agreed Wednesday to reverse changes that slowed mail service nationwide, which included reduced retail hours, removal of collection boxes and mail sorting machines, closure or consolidation of mail processing facilities, restriction of late or extra trips for timely mail delivery, and banning or restricting overtime.
With more than 1.5 million votes already cast in California, state Republican Party leaders on Wednesday said they will not comply with an order from the state's chief elections official to remove unofficial ballot drop boxes from counties with competitive U.S. House races.
Melania Trump said Wednesday that her and the president's teenage son, Barron, tested positive for the coronavirus not long after his parents, but had no symptoms. She made the revelation in a lengthy note chronicling her personal experience with COVID-19, including being hit with a "roller coaster" of symptoms that she treated naturally with vitamins and healthy food.
Wildfires churning out dense plumes of smoke as they scorch part of the U.S. West Coast have exposed more than 8 million people to hazardous pollution levels.
Broadway's coronavirus-shortened season is getting an awards process that reflects this tumultuous year — incomplete, seemingly unfair and filled with loss. Nominations for Tony Awards will be announced Thursday with just 18 eligible plays and musicals making the cut. One category — best musical revival — has no eligible shows at all.
U.S. regulators Wednesday approved the first drug for the treatment of Ebola. The FDA OK'd the drug developed by Regeneron Pharmaceuticals for treating adults and children with the Zaire Ebola virus strain, the most deadly of six known types. It typically kills 60% to 90% of patients.
The European Union on Thursday imposed sanctions on six Russian officials and one organization over the poisoning of Russian opposition leader Alexei Navlany with a Soviet-era nerve agent.
Kyrgyzstan President Sooronbai Jeenbekov announced his resignation Thursday in a bid to end the turmoil that has engulfed the Central Asian nation after a disputed parliamentary election.