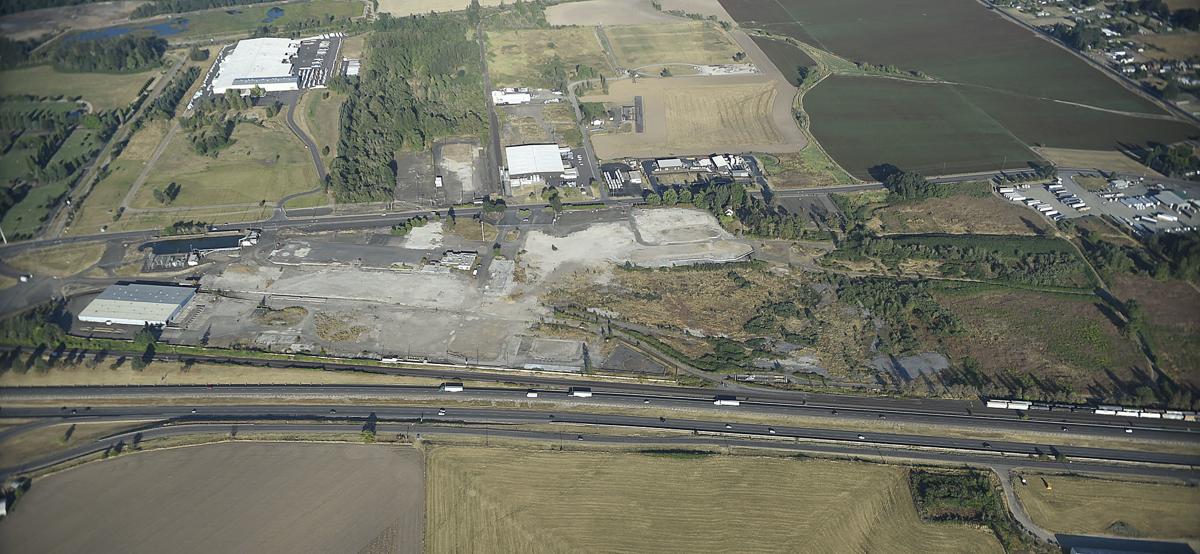 The Oregon Department of Transportation is expected to announce whether it will dedicate $25 million to develop an intermodal shipping facility in Millersburg or Brooks in a meeting Thursday at the Oregon Department of Transportation, 355 Capitol St., Salem.
The intermodal project is slated to be discussed at 2:50 p.m. in basement conference rooms 2A and 2B. The meeting is open to the public.
The project's main goal is to reduce truck traffic in the Portland metro area by transferring loads onto rail cars that can be hauled to Portland, Tacoma or Seattle without clogging Interstate 5.
A similar project near Nyssa in eastern Oregon is in line for a $26 million subsidy as well.
An independent consulting firm, The Tioga Group, gives the Millersburg project a slight edge over the Brooks proposal but warns that all of the projects, including Nyssa's proposal, carry substantial financial risk.
"Based on the record to date it appears to Tioga that both proposals carry substantial commercial and economic risk, but that the development risks associated with the Millersburg terminal site are less, and more easily resolved, than the complex risks associated with the Brooks rail service," the report notes. "Neither project has presented the information necessary to demonstrate commercial viability and neither seems likely to be commercially viable on a stand-alone basis."
In its 26-page report, the group says the Millersburg project, which would be constructed at the former International Paper mill site, offers the following pluses:
You have free articles remaining.
• There are fewer barriers or uncertainties to project implementation.
• The project has a clear and clearly feasible rail service plan.
• The Union Pacific route does not require capital investment in clearance improvements.
• The Millersburg project service would be able to leverage existing Northwest Container Services customer, ocean carrier and railroad relationships, as well as market access.
Linn County has committed up to $250,000 per year for up to 10 years in economic development funds from the state lottery to backfill the Millersburg project baseline.
The Millersburg site would be managed by the Linn Economic Development Group, which is an arm of the Albany-Millersburg Economic Development Corp.
The Millersburg site is owned by International Paper, but the Albany-Millersburg Economic Development Corp. has an option to purchase it for $10 million. Linn County has been paying $50,000 a month to extend that option because ODOT has extended its decision-making deadline by several months. 
Funding for the proposed projects is part of the state's $5.3 billion transportation bill passed by the Oregon Legislature in 2017.
Contact Linn County reporter Alex Paul at 541-812-6114.