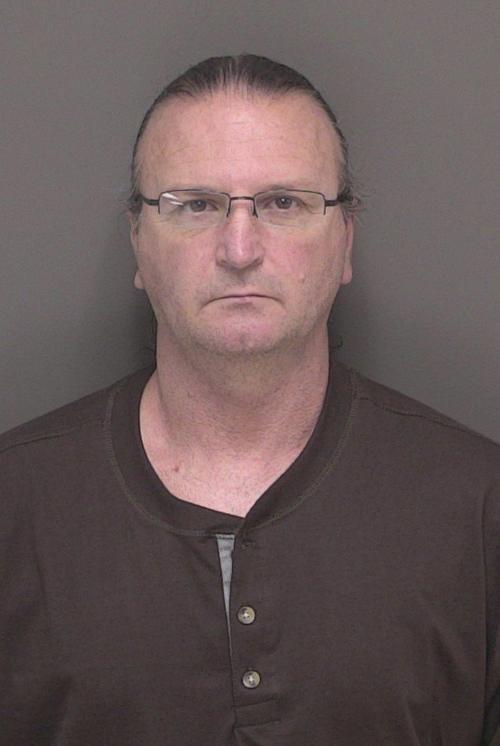 Prosecutor Ani Yardumian told Linn County Circuit Court Judge Thomas McHill Wednesday that Kenneth Hunt has a history of committing "heinous" crimes and asked that he be sentenced to 130 months, or almost 11 years, in prison for sexually abusing at least three young girls.
The judge agreed, sticking to the terms of a plea agreement that had been reached previously with Hunt, 45, and his attorney, Chris Reed. The agreement included a departure from a 25- to 30-month sentence on an attempted sexual abuse charge, increasing that sentence to 55 months.
Hunt also was sentenced to 75 months on a first-degree sexual abuse charge.
The sentence includes 15 months of post-prison supervision. Three other sex-crime charges were dropped as part of the plea agreement.
The crimes were committed between January 2010 and August 2013.
"Mr. Hunt has previously committed numerous sexual abuse crimes," Yardumian said.
Yardumian said that Hunt had sent crude, sexually oriented text messages and inappropriate photos to underage girls.
"He admitted to sending these messages and said it got him aroused," she said.
According to Yardumian, Hunt committed the same crime with a 17-year-old female. She added that Hunt also inappropriately touched a then-12-year-old girl, who later came forward with the information while Hunt was in prison serving time for other sex crimes.
"He gave officers various statements and versions of what had supposedly happened," Yardumian said.
The victim, now a young woman, addressed the court and said it has taken her years to realize she did nothing to encourage Hunt's actions.
You have free articles remaining.
"I have a hard time trusting people and have struggled with the shame of the actions against me," she said. "No child should have to experience this shame and hardship. I shouldn't have to look behind me every step I take. I used to sit in my room and wonder why I deserved this just so someone could act out their fantasies."
The victim said Hunt "definitely chose to commit these atrocities against children. I hope this will spare others from having this happen to them."
The victim's guardian said it took years before the victim would open up.
"She didn't want touched and she would stay in her room for days," she said.
The victim also bit and scratched herself, she said.
"I am angry," the guardian said. "I wish I could take the pain away from her, but she is finally getting the help she needs. He took an innocent girl and scarred her for the rest of her life. It's just not fair to her."
Judge McHill asked Hunt if he wished to say anything. Hunt replied that he has written letters to his victims and apologized for his actions.
"I conveyed my regret and that I'm sorry for any pain she has experienced," he said. "If I could, I would take back what was done."
McHill said that while it was appropriate that Hunt apologize and take responsibility for his actions, "what you did is a life sentence for this young woman. It affects not only her, but also those around her."
McHill also praised the victim for having the "courage and poise" to come before the court at such a young age.
In March 2016, Hunt was sentenced to four years in prison on charges of first-degree online corruption of a child and four counts of third-degree sex abuse.
The crimes occurred in 2014 when Hunt was living in California. The two victims were underage females.
Contact Linn County reporter Alex Paul at 541-812-6114.