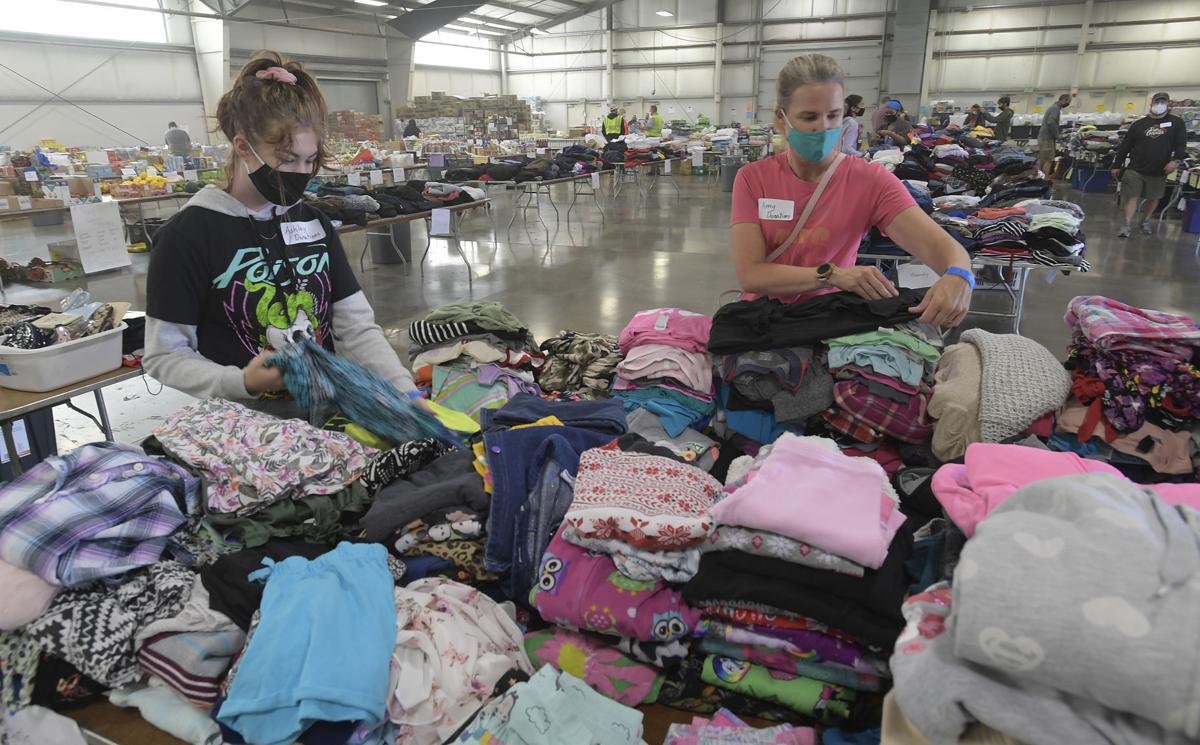 Here is a list of resources for people who have been displaced by wildfires in our area and people who want to donate money, goods or services to help:
Distribution site: Items for wildfire evacuees are available at the Benton County Fairgrounds, 110 SW 53rd St., Corvallis.
Donation site closed: The donation site for wildfire relief supplies at the Corvallis-Benton County Public Library closed as of 5 p.m. Monday. Benton County was overwhelmed by the outpouring of donations from the community to aid and support wildfire evacuees. Within the first two days of the site's being opened, the county had reached capacity on certain donated items, such as pet food and hay. Donations will be sorted, inventoried and transported to the Benton County Fairgrounds, where a distribution site is open to all wildfire evacuees. Surplus donations will be sent to other counties with an ongoing disaster response, and to relief organizations including Red Cross and United Way.
Donations for victims: One way way to support fire-stricken communities is to provide financial donations to relief organizations actively responding to these disasters. For verified disaster relief organizations, refer to Oregon Voluntary Organizations Active in Disaster at www.orvoad.org.
Donations for victims: Those interested in helping those who have been displaced and severely impacted by the recent fires can contribute to the Linn County Wildland Fire Victims Fund. Contributions will be used for hotel vouchers and medical needs. Checks can be mailed to the fund in care of the Linn County Fair and Expo Center, 3700 Knox Butte Road E., Albany, OR 97322, or in care of the Linn County Treasurer, PO Box 100, Albany, OR 97321. Checks also can be dropped off at the expo center. Checks must include the words "Linn County."
Find and reunite loved ones: Oregon Emergency Management urges the public to update information on their status with the American Red Cross. Let loved ones know you are safe at the American Red Cross Safe and Well Website. State emergency managers encourage people affected by the fires, whether or not they have evacuated, to register on the site. It is a helpful tool that can bring relief to people looking for loved ones during these fires, and help inform search efforts. Visit https://safeandwell.communityos.org/cms/index.php.
Food and water for wildfire victims: To donate food, water and other items, reach out to your local food pantry to see if they are able to receive donations. Find food pantries at https://foodfinder.oregonfoodbank.org/.
GoFundMe fundraisers for wildfire victims: More than 60 verified fundraisers have been started for Oregon residents affected by the fires. All of them have been added to GoFundMe's centralized hub: https://www.gofundme.com/c/act/oregon-fires.
Health Care Heroes Relief Fund: This fund supports Oregon hospital workers who are or become victims of the wildfires. All donations to the fund will be tax-deductible as allowed under law. To donate, visit www.orhealthfund.org.
Information about donating, volunteering, packing and emergency response agency websites: Visit wildfire.oregon.gov.
Meals for evacuees: It's On Us Corvallis is partnering with local restaurants, farmers and other producers to provide meals to displaced Oregon residents. Several local restaurant owners are showing community support to neighbors displaced by the fires. IOU is dedicated to reimbursing expenses to whatever extent possible, in an effort to help recoup some lost revenue from yet another economic blow. IOU is asking for donations to support the businesses and producers that participate in donating these meals to evacuees. Donations can be made at https://charity.gofundme.com/o/en/campaign/itsonuscorvallis. To stay up to date on meal distributions, follow It's On Us Corvallis on social media.
Get local news delivered to your inbox!
Subscribe to our Daily Headlines newsletter.