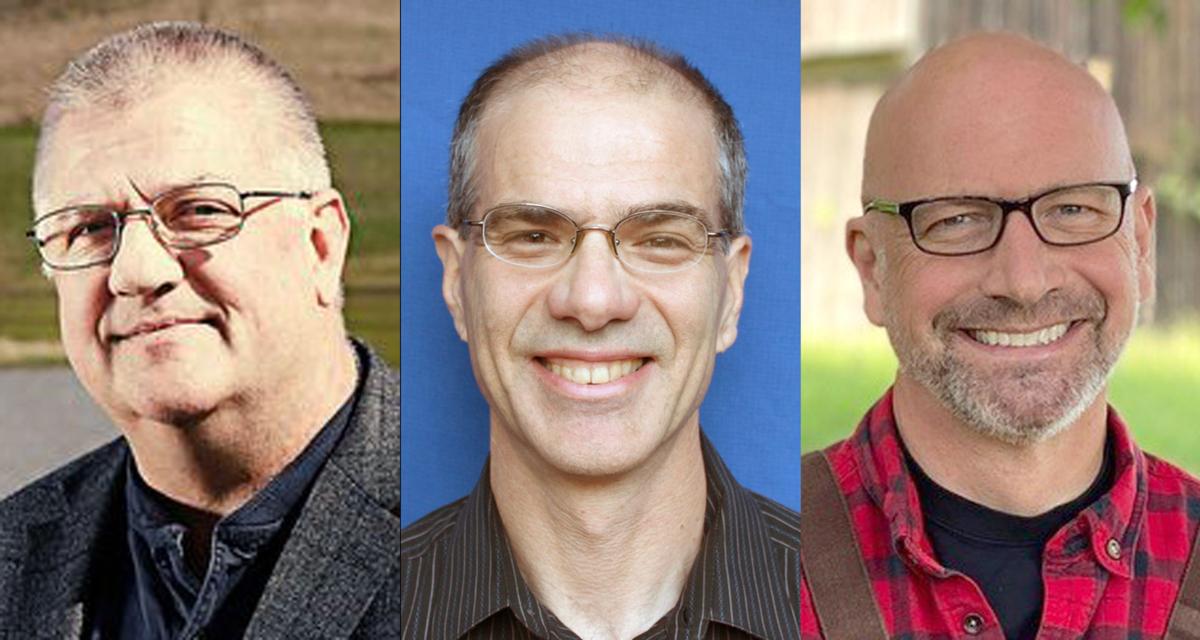 Republican Mike Nearman, an Independence software engineer, is seeking his fourth term in Oregon House District 23.
The four-county district includes Polk, Yamhill, Marion and largely rural chunks of Benton. The district has gone Republican for at least the past 10 elections, although Nearman's winning percentages of 52.77% in 2014, 52.77% in 2016 and 54.35% in 2018 have not been dominant.
He faces three opponents on Nov. 3: Democrat Sean Scorvo of Monroe, Pacific Green and Progressive member Alex Polikoff of Corvallis and Libertarian Scott Clawson of West Salem.
Nearman, as is his usual custom, did not respond to requests for information on his campaign. His general concerns have been pretty constant during his time in office.
"When first elected I promised to hold our government accountable, to fight to get government out of the way of job creation and that I would fight for our shared values," Nearman wrote in his submission to the state voters' pamphlet. "I'm still fighting for you."
Scorvo, who runs a telecommunications firm and also serves on the Benton County Planning Commission, was critical of Nearman and other Republicans for their opposition to a cap-and-trade climate bill in the past two sessions.
"And now," he said, "we have seen that many items of unfinished business from the last two sessions would have helped the district economically, in wildfire preparedness, and in public health.
"I am not pursuing this campaign to pursue politics. I am pursuing this campaign to fix things, so all items are on the table, regardless of whether they are political hot potatoes or not. If 2020 isn't the year for that type of courage, I don't know what is."
Polikoff, a retired electrical engineer who has served on the Corvallis Rural Fire Protection District board, is making his third run in the district. His high vote total was 7.88% in 2012, when Jim Thompson earned his third term.
"My biggest concern is that all Oregonians have affordable, accessible, equitable health care," he said. "That is why I support a publicly financed health care system that covers all residents from cradle to grave. The COVID pandemic has made an already bad problem worse. Almost every other developed country guarantees health care for its citizens. Since our federal government refuses to address the problem, it's up to the states to get it done."
Other priorities for Polikoff are campaign finance reform, a Green New Deal and state adoption of the ranked choice voting system approved by Benton County.
Clawson, an Iraqi war veteran and analyst for the Oregon Employment Department, said he chose to run because of "how divided we are as a nation. Our nation is run by the two party elites who do not care to unite this country but rather they wish to incite violence and divide us further. Our two-party system has created an atmosphere of animosity and hostility. We the people need another option."
Clawson is a solid Libertarian, emphasizing personal responsibility and limited government.
"I am for women's rights, gay rights, gun rights, religious freedoms, freedom of speech and equity and inclusion," he said. "We are the only party that is not trying to control you in their own way. In fact, we are the only party that wants to give you back your freedoms that have been stolen from you by the Republicans and Democrats."