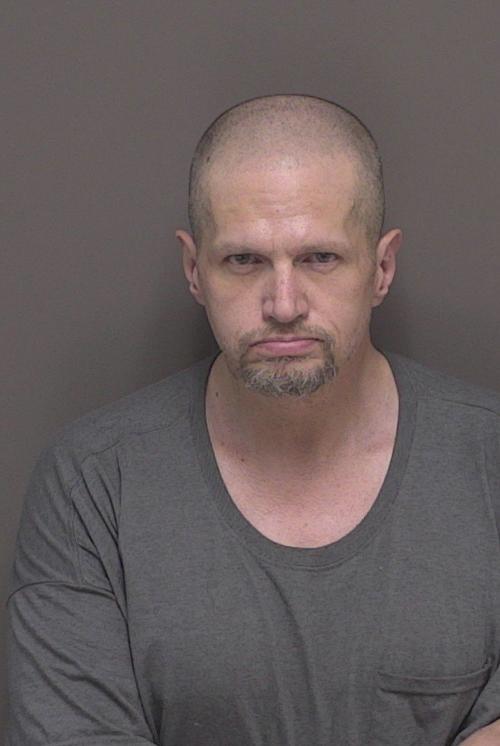 Ronald Allen McLaughlin, 48, is the third person charged in the home invasion robbery, which occurred in the 1000 block of 18th Avenue early on the morning of Feb. 2.
McLaughlin appeared in Linn County Circuit Court on Monday afternoon and had his bail set at $50,000 by Judge DeAnn Novotny. That amount of security, the minimum for such a serious crime, was requested by prosecutor Conor McCahill.
The next hearing for McLaughlin is scheduled for June 10.
The other suspects in the case, Christopher Anderson and Duane Strader, were each charged with attempted murder and other crimes.
You have free articles remaining.
According to a probable cause affidavit in Strader's case, the accuser, an adult male, had set up a motion-activated surveillance camera in a bedroom at his residence.
Investigators with the Albany Police Department were able to watch the footage from the shooting.
Two suspects were inside a bedroom collecting items starting at about 12:30 a.m. The suspects weren't wearing masks, and witnesses identified Anderson, according to the affidavit.
The accuser told authorities that he was coming home from a walk when he saw Strader, whom he knew, standing outside of his Jeep Compass in front of his home.
When the accuser walked into his house, someone from behind told him to get on the ground. Instead, the accuser ran to the back bedroom of the house. Just as he shut the door, he was shot, according to the affidavit.
While recovering at Oregon Health & Science University, the accuser told investigators that his girlfriend had left him a few days earlier, and the suspects were mainly grabbing property that belonged to her, the affidavit states.