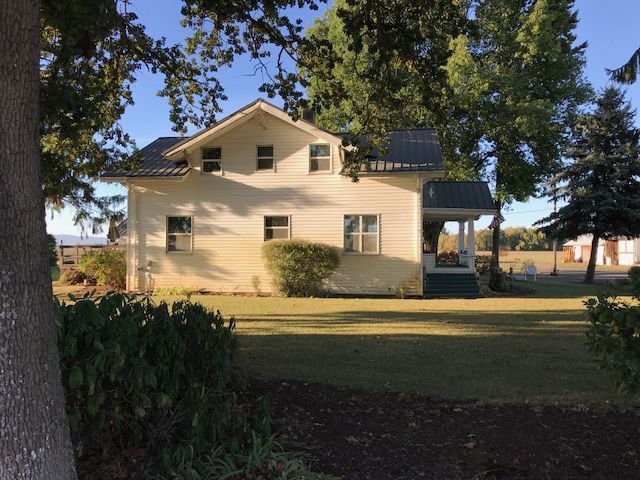 Donald Whisenhunt was struck several times in the head, including on his face and the back of his skull, according to a doctor who performed an examination on the Tangent farmer's body.
There was bleeding in his brain, a vertebrae at the base of his neck was fractured, and his throat was damaged. The 61-year-old's right kidney also was lacerated, he had three broken ribs and he was inhaling his own blood.
"A person with those injuries, left without medical care, would die," the doctor told law enforcement investigators, according to court documents filed in the case against Whisenhunt's alleged attacker, Chad Adam Cheever.
Whisenhunt allegedly died due to injuries caused by a physical confrontation the night of Sept. 20 with his nephew, Cheever, who left him unconscious outside on his property, according to the probable cause affidavit prosecutors have filed in the case.
Cheever, 45, has been charged with first-degree manslaughter and second-degree assault in Linn County Circuit Court. He is being held on $200,000 bail at the Linn County Jail.
Whisenhunt lived in the 31800 block of McLagan Road, and had been letting his nephew stay with him, the affidavit states.
A family member who was at the property on Thursday night told investigators that Whisenhunt and Cheever were in a garage and arguing over legal issues, according to the affidavit. Whisenhunt told his nephew to leave the property, the relative said.
After the confrontation, Cheever said he punched and may have kicked Whisenhunt, the family member told authorities, the affidavit states.
Whisenhunt was found not breathing outside on Friday afternoon. Tangent Fire District personnel responded to the 911 call, then notified the Linn County Sheriff's Office of the suspicious death.
When Cheever was interviewed by detectives, he initially denied being at the property at all on Sept. 20, then admitted that he and his uncle had fought.
He said that they were in an argument in the driveway when Whisenhunt hit him the face with the palm of his hand. Cheever told detectives that this started a pushing and shoving match.
Cheever said he hit his uncle with an uppercut, but did not remember major details about the fight. He told detectives that the only injury he knew that Whisenhunt had suffered was a broken nose, according to the affidavit.
Get local news delivered to your inbox!
Subscribe to our Daily Headlines newsletter.