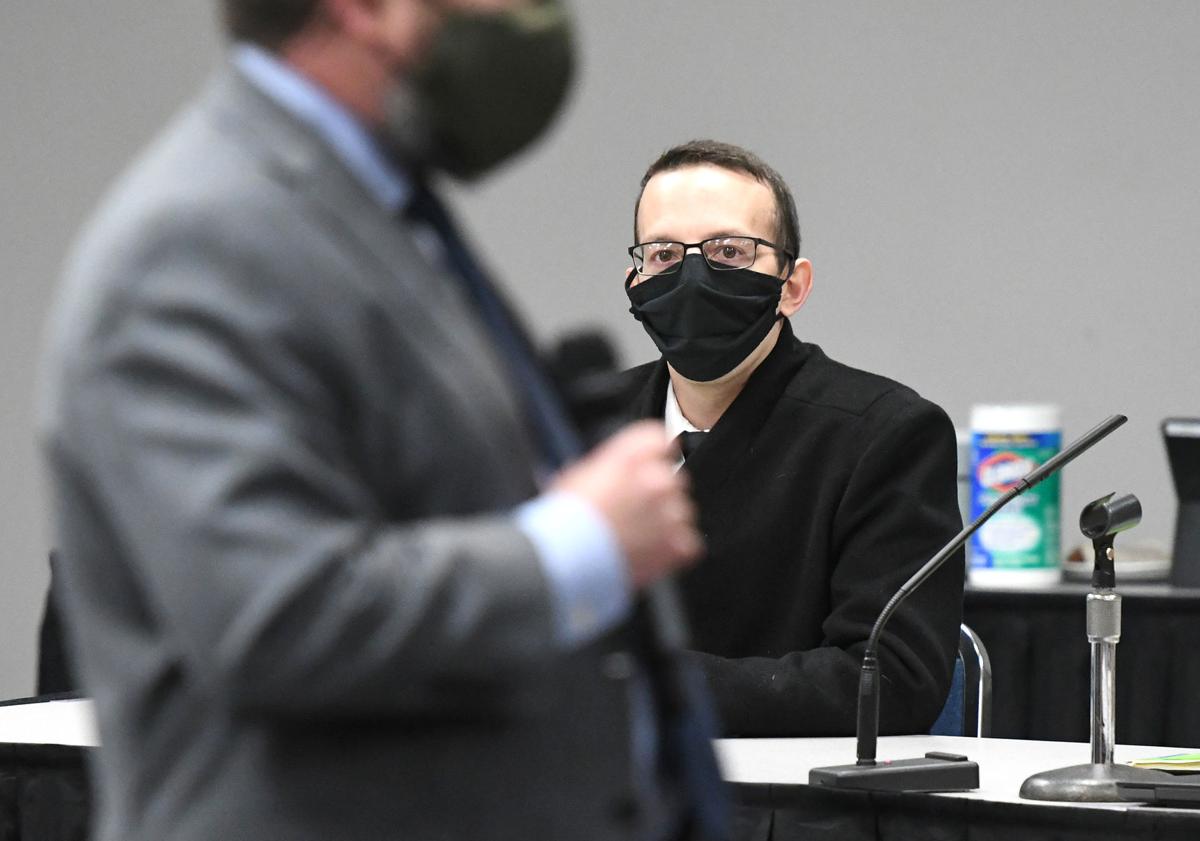 A Sweet Home man has been found guilty of two counts of first-degree manslaughter for killing a woman and her daughter during a 2019 drunk driving crash.
Brian James McIntire, 30, is scheduled to be sentenced on Jan. 13 in Linn County Circuit Court.
A 12-member jury also found McIntire guilty of driving under the influence of intoxicants and fourth-degree assault, for injuring the driver of the other vehicle. The jury found McIntire not guilty of another charge of fourth-degree assault regarding a 3-year-old girl in the other car.
Emma Pulido, 5, and her mother Stormy Barge, 24, of Sweet Home were killed in the near head-on crash, which occurred at about 6:15 p.m. on July 23 on Brush Creek Road near Crawfordsville.
McIntire "made a string of horrible, horrible decisions that resulted in a horrible tragedy," said prosecutor Keith Stein, during closing arguments on Monday morning.
Stein told the jury that McIntire showed an extraordinary lack of concern for human life.
He said video evidence showed McIntire drank five beers at a Springfield bar before he headed north to his home in Sweet Home that night, but in the aftermath of the crash, he repeatedly said he had consumed only two beers.
"What does that tell you?" Stein asked. "It tells you that he knows it was wrong to be driving after so many beers."
Fatigue also was a factor, as McIntire had been working heavy hours, Stein added.
A woman following McIntire's Jeep saw him swerve into the oncoming lane for seconds at a time and almost cause a crash with a different oncoming car. "If we're all over the road and almost hitting people, what is the human thing to do?" Stein said.
But McIntire kept driving, putting countless people at risk as he sped intoxicated on the long commute, Stein said. "He made a series of poor choices, over and over again," he added.
McIntire, who was headed northbound, said that he was speeding and crossed into the oncoming lane, according to witnesses. The driver of the southbound Mitsubishi sedan, Ty Kirkland, Barge's boyfriend, had almost no time to react and swerved into northbound lane in an attempt to avoid the Jeep, but McIntire corrected and the cars collided, according to Stein.
After the crash, McIntire didn't go to assist those dying and injured in the Mitsubishi, but instead stayed in his Jeep and called his mother, Stein said. McIntire never asked about the victims, the prosecutor told the jury.
Defense attorney Tyler Reid, in closing, attacked the drunk driving accusation, saying that two EMTs, deputies and a doctor didn't notice signs of impairment. McIntire showed signs of impairment during an eye test because those were caused by a natural reaction to flashing lights at the scene, he added.
Reid also questioned whether Ty Kirkland, the driver of the other vehicle, a Mitsubishi sedan, was straddling the center line as well. The defense attorney wondered why Kirkland would swerve left, into the oncoming lane, rather than right, to avoid a collision. "Not only is it not reasonable, it's not rational," Reid said.
He also accused the entire investigation of being formed upon biases and assumptions.
McIntire was distraught, Reid said, went to check on the other vehicles, and when encouraged to leave, he stayed at the scene and cooperated with authorities.
Reid said it was tempting for the jury to try to bring closure for Barge and Pulido's family. "If you convict Mr. McIntire out of that urge, that desire to do something, that's not justice. That is the infliction of tragedy upon tragedy," Reid said.
The verdict came at the conclusion of a 6-day trial held in a conference room at the Linn County Fair & Expo Center. Proceedings were held at the alternative site to allow for COVID-19 social distancing guidelines.
The trial started with jury selection on Dec. 14, and opening arguments were heard on Dec. 15.
Closing arguments took about two hours on Monday morning, and a jury was given additional instructions for another half-hour before breaking to deliberate at about 11 a.m. Members returned a verdict before 1:30 p.m., and the decision drew gasps from McIntire's family.
First-degree manslaughter is a Measure 11 crime with a mandatory minimum sentence of 10 years in prison. Those convicted of Measure 11 crimes must serve every day of their sentence, with no eligibility for alternative incarceration programs or reductions for good behavior.
Kyle Odegard can be contacted at 541-812-6077 or kyle.odegard@lee.net. Follow him on Twitter via @KyleOdegard.