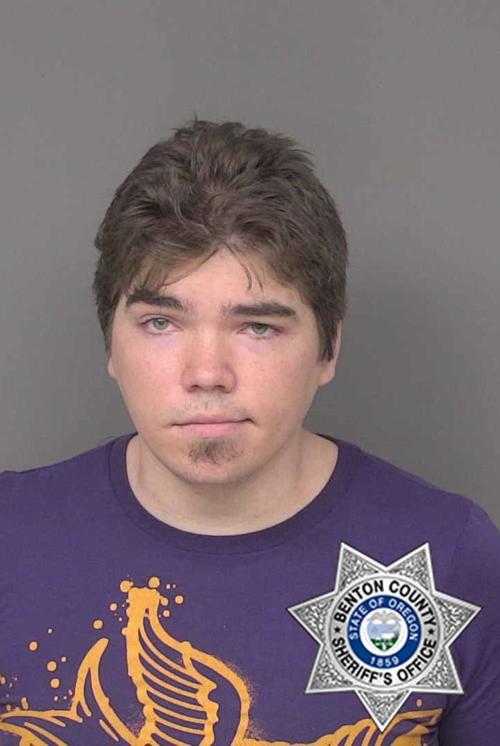 A 28-year-old Corvallis man is facing burglary and other charges after a woman confronted an intruder in her home and demanded to see his ID.
Jonathan Strider Matthews was arraigned Monday before Judge Locke Williams in Benton County Circuit Court on a felony charge of first-degree burglary and misdemeanor counts of second-degree criminal mischief and harassment.
He pleaded not guilty to all charges.
According to a probable cause affidavit filed in the case, Matthews was arrested by Corvallis police officers Sunday evening after allegedly breaking into an apartment in the 300 block of Northwest 12th Street.
A woman who lives at the address said she came home a few minutes before 7, heard a noise upstairs, went to investigate and found a man she did not know standing in her bedroom.
You have free articles remaining.
She said she confronted the man and blocked his path when he tried to leave, demanding he show her some identification. She said the man gave her his ID card, then tried to leave again, shoving her down the stairs when she continued to block his path.
When police arrived, the affidavit states, Matthews was standing outside the residence, where several people identified him as the intruder from the woman's bedroom.
He was taken into custody at about 7 p.m. and booked into the Benton County Jail.
Matthews' next court date is a status check scheduled for Aug. 1.
He is being represented by defense attorney John Rich.
The prosecutor in the case is Benton County Deputy District Attorney Kareem Walcott.
Reporter Bennett Hall can be reached at 541-758-9529 or bennett.hall@lee.net. Follow him on Twitter at @bennetthallgt.