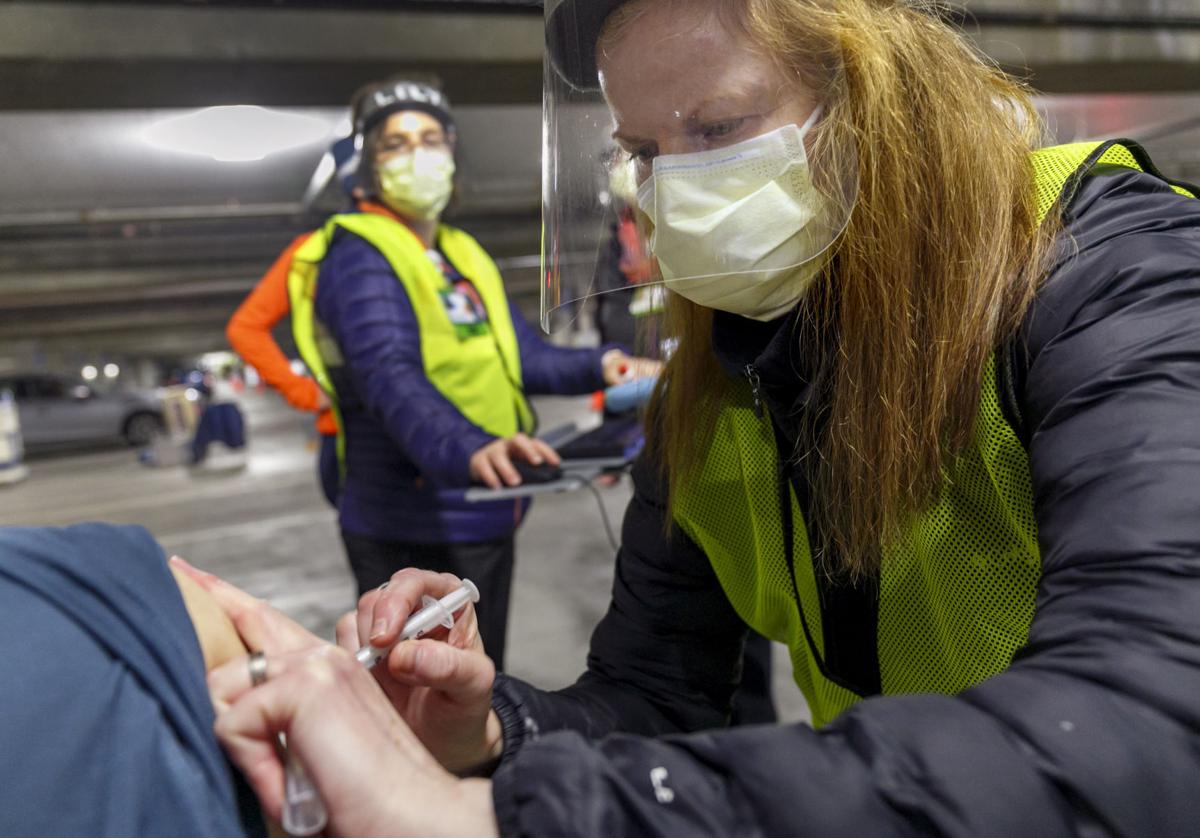 The coronavirus numbers in Oregon continued their downward trend Tuesday.
The Oregon Health Authority report showed 637 new confirmed and presumptive cases, the third consecutive day with fewer than 1,000 new cases. The state has totaled 134,468 cases during the pandemic.
The report also noted five new deaths, which also have been trending lower. Only nine deaths have been reported in the past three days. Oregon's death toll is at 1,808.
The individuals in the fatality report ranged in age from 65 to 91 and all had underlying medical conditions. Two were from Washington County and one apiece were from Deschutes, Josephine and Lane.
Benton County added 16 new cases and now has 1,720 with 14 deaths. Linn County added seven new cases and stands at 3,123 and 46 deaths.
The other new confirmed and presumptive COVID-19 cases were reported the following counties, which are listed alphabetically: Baker (5), Clackamas (63), Clatsop (1), Columbia (5), Coos (3), Crook (2), Deschutes (37), Douglas (5), Hood River (1), Jackson (41), Jefferson (2), Josephine (27), Klamath (25), Lake (3), Lane (71), Lincoln (5), Marion (67), Morrow (2), Multnomah (125), Polk (14), Tillamook (1), Umatilla (13), Union (4), Wasco (4), Washington (76) and Yamhill (12).
Presumptive cases are people without a positive diagnostic test who have COVID-19-like symptoms and had close contact with a laboratory-confirmed case. Presumptive cases make up about 5% of the total cases, the OHA has said.
In other news from the OHA report:
Vaccinations: A total of 8,141 administered doses have been added to the state registry. Statewide, 225,066 first and second injections have been recorded. Oregon has received 339,950 doses of vaccine and is averaging more than 12,000 injections per day during the past seven days.
Hospitalizations: Like the new case load, hospitalizations also have fallen in recent days. Tuesday's OHA report indicates there are 328 COVID patients in hospitals, 14 fewer than the Monday report. In recent weeks the total has been regularly above 400. There are 92 Oregonians in intensive care, down two from Monday's report.