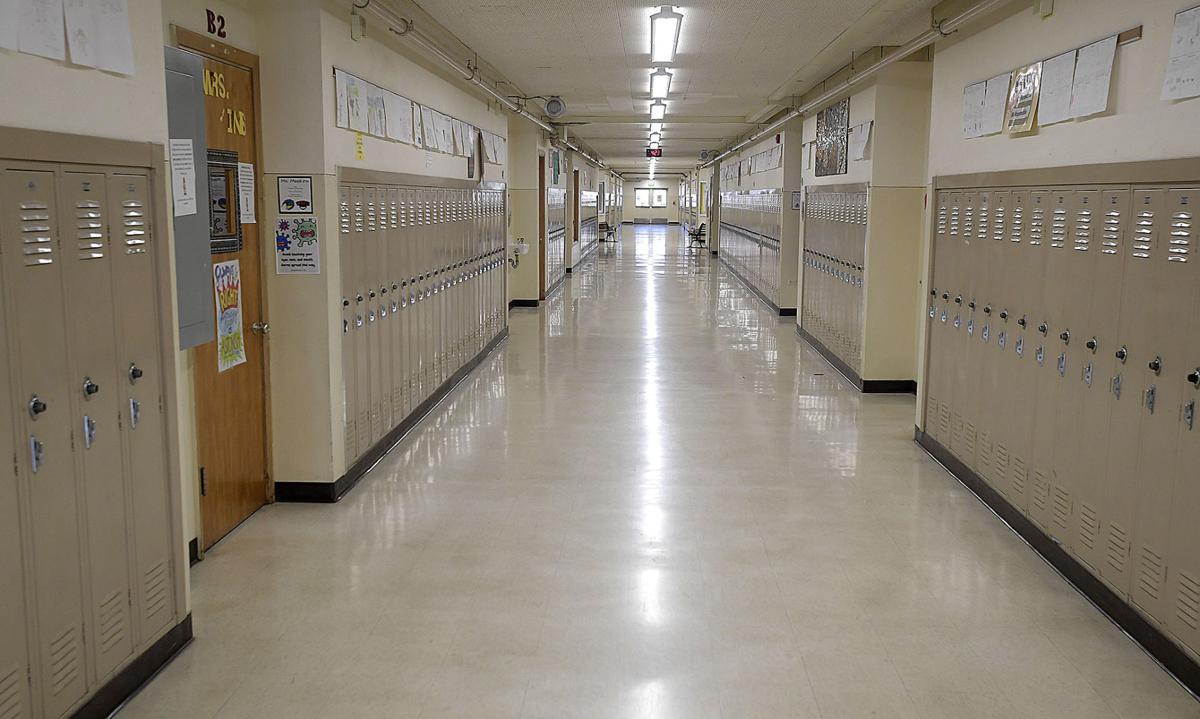 On Friday, Gov. Kate Brown announced new metrics that could see 130,000 students return to in-person learning throughout the state.
Linn County was not included in the list of counties that can begin welcoming students back under certain criteria while Benton County qualifies for limited in-person instruction.
The information released on Friday provides a tweak to existing metrics that require counties to control the spread of COVID-19 in order to bring students back to school while allowing for exceptions for students most impacted by comprehensive distance learning.
"The new metrics still place a very high bar for low case counts while providing more flexibility for our younger students," Brown said during a press conference held Friday.
"I want to be really clear that we are making adjustments to the metrics based on science," she added. "They are not radical shifts; not every district across the state will meet these metrics."
The requirement for the statewide positivity rate to be less than 5% is no longer a factor. Additionally, rather than depending on metrics from three consecutive weeks, cases from the previous 14 days will be taken into account.
Beginning Monday, schools will move up and down a color chart between four phases — green, yellow, orange and red — depending on their caseloads.
If the number of new cases in the county is less than 50 per 100,000 residents over 14 days, the county would be classified as green, which would allow in-person learning for all students.
Districts that fall into the yellow category could prioritize phasing in in-person or hybrid models for K-3 and eventually grades 4-6. Yellow means the county has seen between 50 and 100 new cases per 100,000 residents over 14 days.
The state introduced a transitional phase, dubbing it "orange," that would see schools transitioning to comprehensive distance learning only if they have a new case count of 100-200 per 100,000 in population over 14 days. 
Counties that have more than 200 new cases per 100,000 in population over 14 days are classified as red and must go to comprehensive distance learning for most students. Those districts can still offer limited in-person learning for students with special educational needs and other factors, including limited access to internet.
The metrics differ slightly for smaller counties versus those more densely populated.
Linn County, according to information released by the Oregon Department of Education and Oregon Health Authority on Friday, is in the red category. Benton County is yellow and could prioritize in-person for K-3.
For Greater Albany Public Schools, which has schools in both counties, it means teachers and students could live in a red county and teach or learn in a yellow county.
"Greater Albany Public Schools staff learned of the changes to the metrics this morning," GAPS spokesperson Andrew Tomsky said. "We note that there are several aspects that have changed from our original guidance. In the next few work days, district staff will be examining the changes and evaluate the potential impact this may have on our current timeline for opening."
On Monday, GAPS Superintendent Melissa Goff announced that elementary school students would not return to in-person classes until January and older students wouldn't see classrooms until February at the earliest.
GAPS has consistently maintained that both Linn and Benton County must meet ODE and OHA metrics before any GAPS school opens for in-person instruction.
The close relationship between Benton and Linn County further complicates the reopening of schools under the new metrics as well. According to ODE, if a school draws more than 10% of its students or staff from another county where case rates are higher, it should delay reopening until rates decrease.
"For our district, Benton County and Linn County metrics impact our decision making because more than 10% of our staff live in Linn County," a statement from Corvallis Superintendent Ryan Noss read. "Our leadership team will review the new metrics and our readiness to return students to in-person learning. We will prioritize the health and safety of students and staff and will continue to move with purpose based on these new metrics."
Noss said more information would be available in the coming days.
"When we closed schools, we knew it was going to be an incredible interruption in each student's education," Brown said Friday.
The shift in the metrics, she said, was grounded in science but also in new information that schools are not "super spreader" institutions, meaning children do not seem to be worsening the spread of COVID-19 in the broader community.
And while the majority of students across the state, Brown said, would not be able to return to school under these new metrics, about 130,000 students could begin in-person learning.
"Our schools do much more than teach and inspire our kids," Brown said, citing access to food, mental heath support and other services. "Schools are truly the center of it all."
But for schools that don't currently meet the new metrics, Brown said they provided a tangible goalpost.
Additionally, ODE Director Colt Gill noted that every county in Oregon has at one time or another met the new metrics, making it possible for each county to do so again.
However, Brown also said that Friday saw the second consecutive day of record-breaking caseloads for the state, with 600 new confirmed and presumptive COVID-19 cases reported.