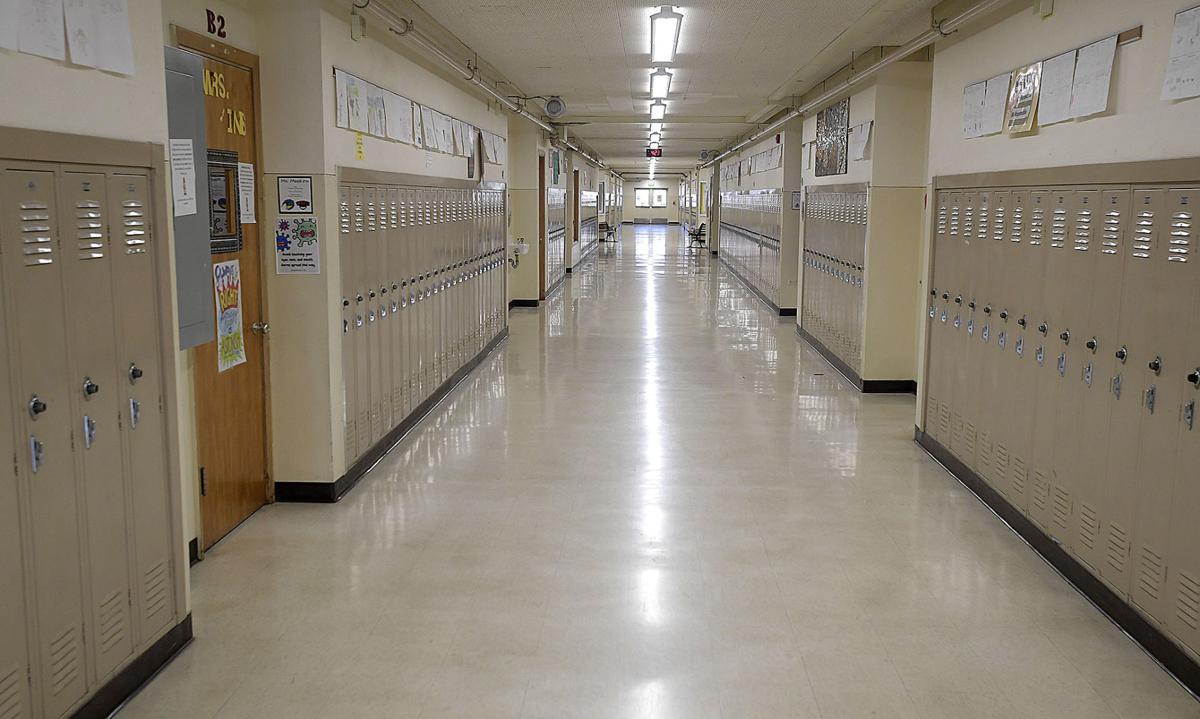 Gov. Kate Brown and state epidemiologist Dean Sidelinger released uniform metrics for schools to use as guideposts for reopening on Tuesday — and if the decision on whether to allow in-person classes had to be made today, doors would remain closed.
"Today in Oregon, we are not where we need to be to open schools," Sidelinger said. 
For schools to open for in-person classes, the positive test rate for the virus statewide must be at or below 5% the proceeding seven days for three consecutive weeks. Additionally, caseloads at the county level have to drop below 10 new cases per 100,000 residents over seven days for three consecutive weeks. If a district meets the county requirement but the state's positive rate remains at or above 5%, schools in that district must continue to offer remote learning exclusively.  
Locally, Benton County has met the requirement of having fewer than 10 new cases per 100,000 residents for one week. Linn County has not met this requirement for any of the last three weeks. A 5% or less positive test rate at the county level has been met by Benton and Linn, but neither county has met both of these metrics for three weeks in a row. 
The Corvallis School District was not impacted by Tuesday's announcement after reporting on Monday that it would close schools to in-person learning for the first six weeks of the year. Greater Albany Public Schools has yet to make that decision, spokesperson Andrew Tomsky said on Tuesday. It is still operating under a plan to allow students to opt into a distance-learning path that would be taught on pace with a hybrid model that welcomes students back to class on a part-time basis.  
"For a school district that draws substantial numbers of students or staff from multiple counties, such as ours, the case rate and test positivity rate should be considered in each of those counties," a statement from the district read, noting that GAPS has schools in both Linn and Benton counties.
According to Superintendent Melissa Goff, the district would not open classrooms in one county while shuttering them in another, meaning that both counties would have to meet the requirements laid out by the state. 
The current model, GAPS has said, would allow students to move in and out of distance learning without disruption and the goal of the plan has been flexibility with the ever-changing policies set at the state level. 
The GAPS board is expected to hear staff recommendations regarding fall classes on Aug. 3, which may include utilizing the exceptions included in Brown's plan. 
Citing studies that show children 10 and under contract the virus at a lower rate and seem to be less likely to spread it, the state announced that districts that did not meet the baseline metrics set out on Tuesday could still offer in-person classes to younger students. 
Kindergarten through third grade can be offered in-person classes if the virus isn't actively circulating in the community, there are less than 30 cases per 100,000 residents in the county and they follow Oregon Department of Education guidance. Students with disabilities can also be offered in-person classes. Rural schools with 100 or fewer students can also offer in-person classes under the same requirements. 
Brown said local districts will continue to make local decisions and did not issue a blanket mandate that schools remain closed in the fall. Rather, she said, her decision is based on science and the advice of medical and health experts. She also announced she would be releasing an additional $28 million to schools across the state to contend with the additional costs of COVID-19 pertaining to internet access, online learning and teacher training. 
Colt Gill, director of the Oregon Department of Education, said the priority was to bring students back to school buildings and that the department's previous guidance was based on data from May that showed a slow spread of COVID-19 before most communities entered Phase 2 of the state's reopening framework. 
He reaffirmed that the return to school is a local decision using the guidance set by the state, including case counts and community spread. 
"Based on today's COVID-19 statistics, many schools are preparing to reopen with comprehensive distance learning," he said.
The Corvallis School District announced Monday that it would reopen as a distance-learning-only district for the first six weeks of fall. Greater Albany Public Schools is still preparing to allow students to choose a hybrid model that would see them engage in some in-person instruction. 
Brown said decisions concerning schools will continue to be made through an equity lens and with the backing of science. 
"Let me be really clear, I am absolutely unwilling to lose an entire school year for any of our kids," she said, but noted the dangers of students bringing the virus back to vulnerable members of their household.
ODE is expected to issue another update on the upcoming school year on Aug. 11.
Concerned about COVID-19?
Sign up now to get the most recent coronavirus headlines and other important local and national news sent to your email inbox daily.