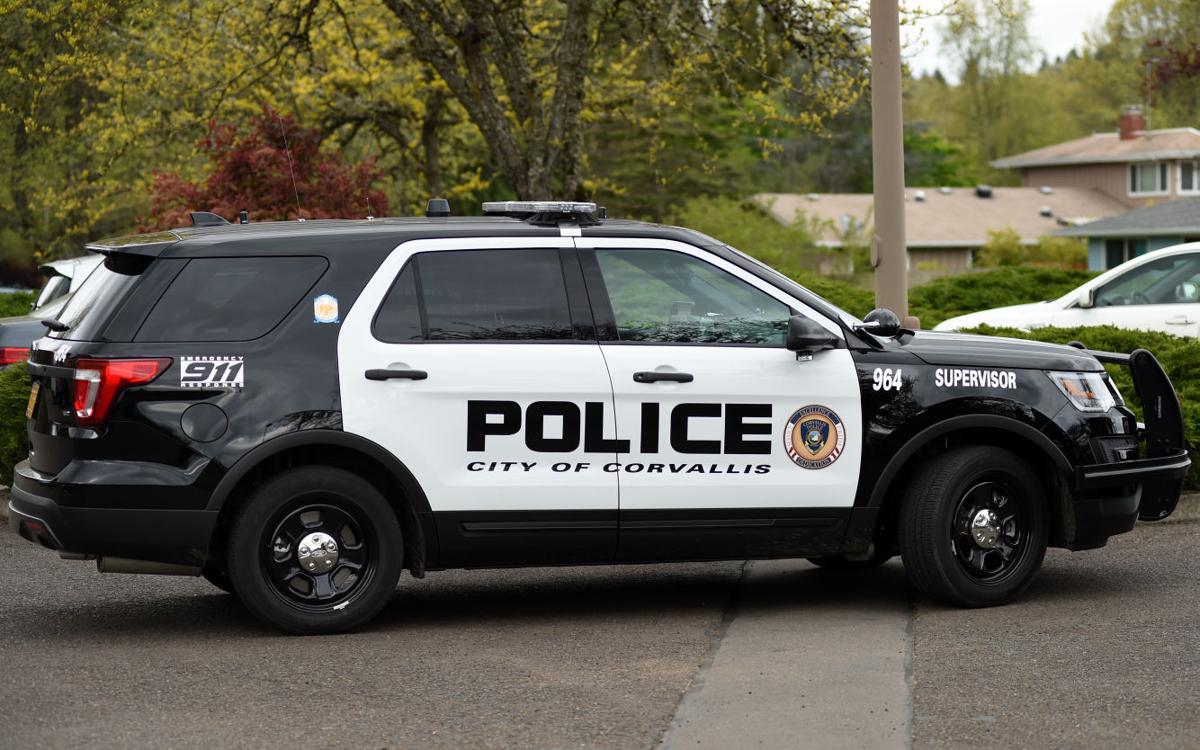 CORVALLIS POLICE
Theft and drugs — 11:24 a.m. Tuesday, 1000 NE Circle Blvd. An officer was dispatched for reports of a man who had stolen more than $1,000 worth of tools from the Home Depot and then fled on foot across the HP Inc. campus, going from building to building. When the suspect was caught, he reportedly told police he had swallowed bags of methamphetamine and heroin to avoid charges. Orion Allen Clemons, 27, of Springfield, was taken to Good Samaritan Regional Medical Center, where he was cited on charges of first-degree theft, second-degree criminal trespass and evidence tampering. He was also cited on a warrant out of Lane County for failure to appear in court on a heroin possession charge.
BENTON COUNTY SHERIFF
Identity theft — 2:16 p.m. Saturday, 32800 block Fern Road, Philomath. A woman reported that someone had stolen her purse and used her debit card to rent a hotel room in Newport and charge more than $800 worth of goods online. Jennifer Nicole Grimm, 34, of Philomath was cited on charges of first-degree theft and identity theft in the Benton County Jail, where she was being held in connection with the theft of a U-Haul van.
Stolen trash can — 9 a.m. Monday, 25500 block Llewellyn Road, Corvallis. A woman reported someone had stolen her trash cart. The waste hauling company said it would cost $75 to replace the cart.
Police pursuit — 3:33 p.m. Monday, Highway 20, Corvallis. A deputy spotted a stolen 1998 Dodge Ram truck driving east on Highway 20 near Garland Nursery in Corvallis. The driver attempted to flee and hit a 2006 Chevrolet Silverado pickup, then crashed into a ditch. The driver was taken into custody as he attempted to run from the scene on foot. Cody Lee Busch, 34, of Newport was arrested on charges of unlawful use of a vehicle, first-degree criminal mischief, failure to perform the duties of a driver, reckless driving and attempt to elude a police officer.
Burglary — 7 p.m. Tuesday, 5500 block SW Plymouth Drive, Corvallis. A resident reported that someone had broken into his home and stolen cash and computer equipment. The value of the loss was estimated at $3,300.
LINN COUNTY CIRCUIT COURT
Theft — Jared Nicholas Bilyeu, 26, of Sweet Home, was charged with first-degree theft. The crime allegedly occurred on Nov. 8 and Bilyeu allegedly sold jewelry worth $1,000 or more than belonged to another person. The case was investigated by the Albany Police Department.
Meth dealing — Jordan Tyler Gabrielli, 27, of Albany, was charged with delivery and possession of methamphetamine. The crimes allegedly occurred on Dec. 24. In a separate case, Gabrielli was charged with felon in possession of a restricted weapon and possession of methamphetamine. Those crimes allegedly occurred on Jan. 4. The APD investigated both cases.
Burglary — Kori Ann Vert, 55, was charged with second-degree burglary, harassment, second-degree disorderly conduct and attempted second-degree criminal mischief. The burglary allegedly occurred at the Starbucks at 940 Pacific Blvd. SE in Albany, and the case was investigated by the APD.
Get local news delivered to your inbox!
Subscribe to our Daily Headlines newsletter.