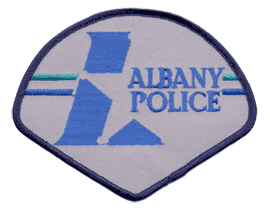 ALBANY POLICE
Not a stolen car — 3:36 a.m. Saturday, 2600 block Pacific Boulevard SW. Jakeb Anthony Dittmer, 21, was arrested on charges of failure to perform the duties of a driver (property damage), first-degree criminal mischief, driving under the influence of intoxicants, initiating a false report and improper use of 911. Dittmer initially called police to report that his vehicle had been stolen. At about 8 a.m., a passerby reported that it was stuck in bushes near Timber-Linn Memorial Park. Tire ruts in the grass were 50 feet long, and the vehicle struck standing electrical boxes in the area. Pacific Power estimated that the damage to its property was upward of $20,000. In an interview at the police department later that morning, officers pointed out inconsistencies in Dittmer's story and he eventually admitted that he left a bar to go home and crashed. At 11 a.m. his blood alcohol content was .13 percent.
Injury crash — 12:19 p.m. Sunday, Three Lakes Road at Spicer Road SE. A 1995 Jeep Cherokee collided with a 2019 Chevrolet Traverse. The driver of the Chevy, Rodney Gerig, 68, of Lebanon, was cited for failure to obey a traffic control device. Gerig said he was westbound on Spicer, stopped at a stop sign, and continued but didn't see the Jeep, which was southbound. Royce Leabo, 60, of Albany, a passenger in the Jeep, was taken to Good Samaritan Regional Medical Center in Corvallis.
LINN COUNTY SHERIFF
You have free articles remaining.
Coins theft — 1:10 p.m. Monday, 32400 block Highway 99E, Tangent. Coins valued at nearly $22,000 were stolen from a residence sometime in the prior week. An investigation is continuing into the case.
SWEET HOME POLICE
Dead puppies — 12:03 p.m. Dec. 31, 43rd Avenue near the railroad tracks. A resident found a metal box containing several dead puppies. An officer responded and took a report for offensive littering.
Funny money – 4:47 p.m. Friday, Foster Lake Market. The business received two fake $50 bills.
Tree onto home — 11 p.m. Friday, 1400 block Evergreen Lane. A caller reported that a tree fell onto a home and was blocking a roadway. An officer responded and found the downed tree, but discovered that residents were fine.
Benton County Mugshots for January 2020