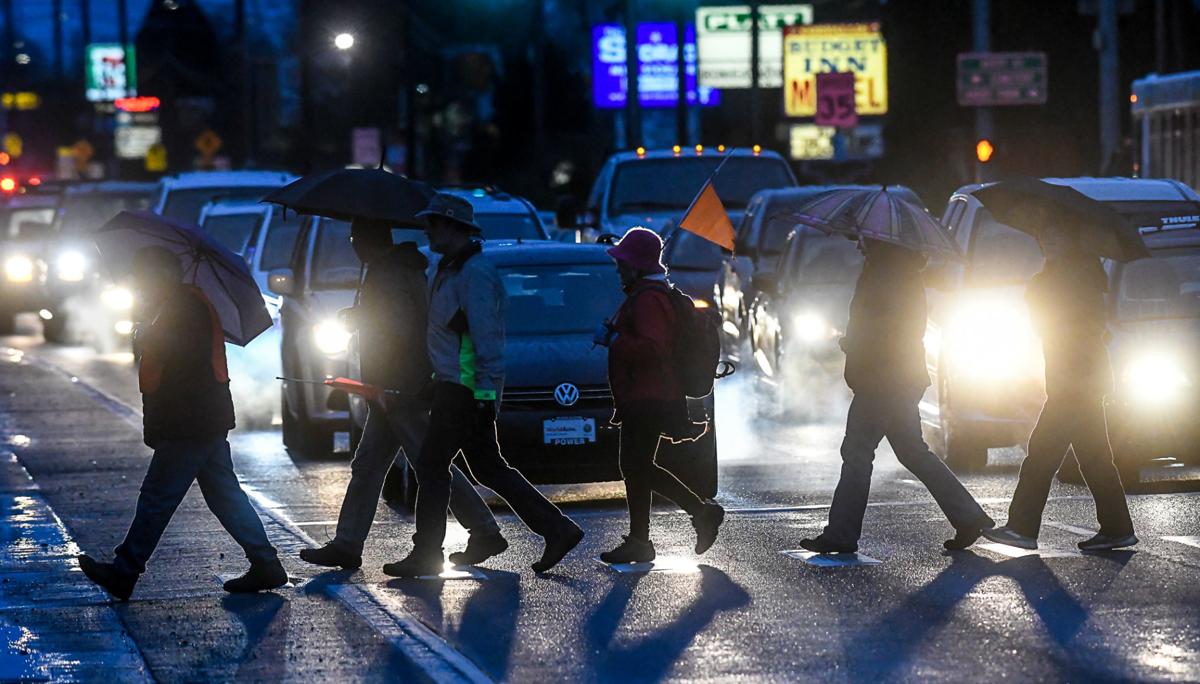 Corvallis police are still looking into the death of an 11-year-old girl who was fatally injured while crossing South Third Street early this month but hope to have the investigation completed sometime in the next few days.
"We expect to wrap up late Friday or early next week," Corvallis Police Chief Jon Sassaman said on Thursday.
Rhiana Daniel was walking across the street at 6:43 p.m. on Jan. 8 when she was struck by a Nissan Leaf going south on Third. She was taken to Good Samaritan Regional Medical Center, where she died the next day from her injuries.
In initial public statements, police said the girl was in a marked crosswalk when she was hit and that the driver of the Nissan, 45-year-old Corvallis resident Peter Eschwey, was cooperating with investigators. No charges have been filed in the case.
Like other crossings on South Third, the crosswalk the girl was using is equipped with user-activated flashing yellow lights, but two of the four lights at that location were damaged in a crash last August and had not yet been replaced.
On Wednesday, an emotional post from Rhiana's father, Roy Daniel, appeared on the Corvallis People Facebook group, generating more than 150 responses.
In the Facebook post, Daniel demanded to know why the driver has not yet been charged with a crime and suggests that local authorities aren't doing enough to keep pedestrians safe.
"Until this man is arrested," he wrote, "it has been declared that it is legal to kill kids in the crosswalk in Corvallis, Oregon."
You have free articles remaining.
Sassaman said he couldn't comment on the post, but he noted that police don't always make an arrest in the immediate aftermath of an incident.
"We have to have clearly established criminal conduct and probable cause to effect an arrest," he said. "Sometimes that takes place in the moment, and sometimes an investigation has to take place first."
The chief added he realizes people are frustrated.
"We have an 11-year-old girl who is now gone, and emotions run hot," he said. "We understand that."
He also said a charging decision will be made soon.
"The investigation is continuing," he said. "At some point the facts will be revealed, and the District Attorney's Office will decide how to proceed."
There have been two other traffic fatalities, both bicyclists, on the same block of Third Street in less than two years. Eric Austin died after being hit by a car in the crosswalk in June 2018, and Jeremy Gruver was fatally struck outside the crosswalk.
The motorist who hit Austin was sentenced to 200 hours of community service and fined $1,000 after pleading no contest to charges of speeding and careless driving.
No charges have been filed in Gruver's death, and Sassaman said police are still working on that case.
"That had some other complexities to it," he said. "There's still some more work to be done on it."