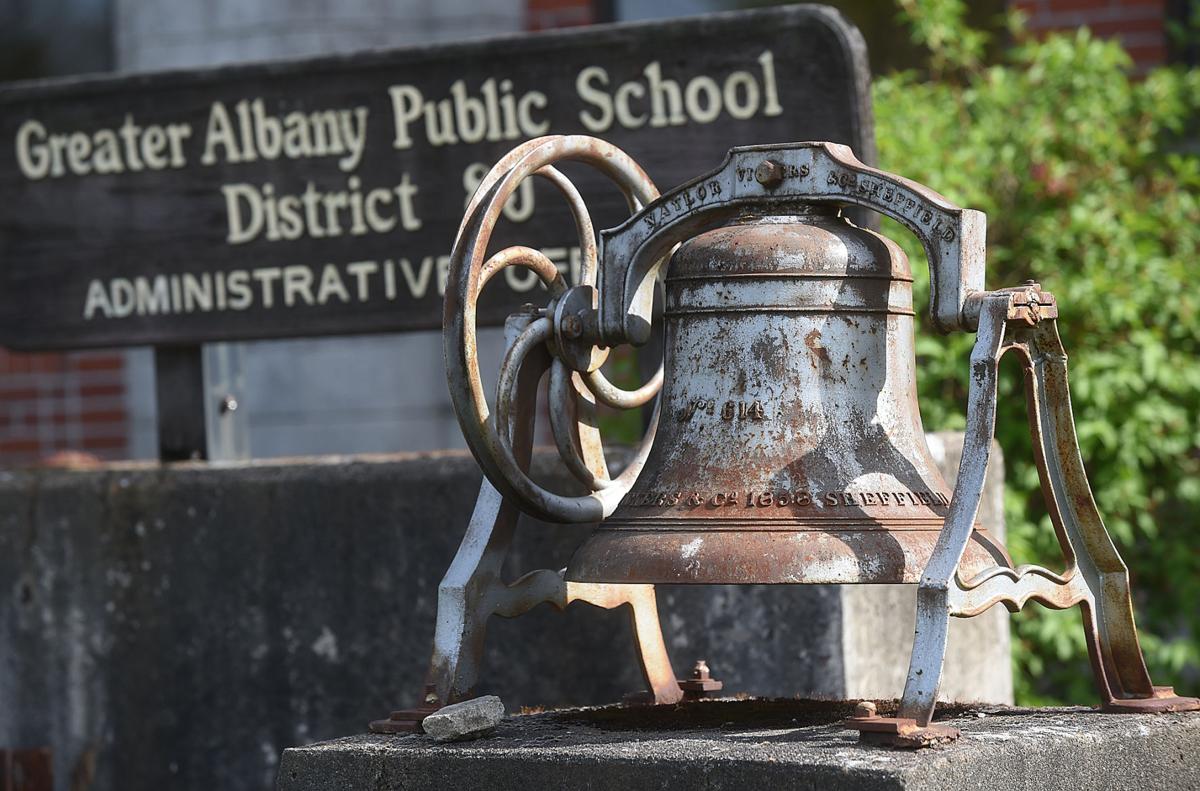 Four out of the five previous Greater Albany Public Schools board members reached settlements on Sept. 8 regarding the two ethics complaints they received for violating executive session rules on June 7.
They will each receive a letter of education, which is a written warning to be placed into a human resources file explaining what they did wrong. They will not have to pay a fine.
The near-identical complaints allege that the board, which at the time included Eric Aguinaga, Michael Thompson, Kim Butzner, Jennifer Ward and Justin Roach, violated executive session by discussing and agreeing to a change in then-superintendent Melissa Goff's contract. Once in open session, the board adopted the consent agenda with no formal discussion or vote.
The consent agenda originally had no mention of Goff's contract, but the next day, it had been updated on the district website to show an extra year and a raise from $174,720 to $181,440 starting July 1.
Tom Cordier and Larissa Milligan filed the complaints separately.
The Oregon Ethics Commission took up the claim and began an investigation in August.
The board contends that their attorney said it was alright to discuss this public matter in a private setting because the information was being presented by an attorney, falling under the attorney-client privilege for non-disclosure.
However, because the attorney was not actually present at the executive session in which the contract was discussed on June 7, this is not an acceptable defense.
Every board member except Aguinaga decided to settle.
Cordier said he was disappointed with the lack of disciplinary action against the board.
"I'm not happy that it's just a slap on the wrist," he said. "The decision to put a light foot on this is consistent with law enforcement across the nation ignoring and downplaying any kind of infraction."
Thompson admitted that the board was in the wrong for not having the attorney present for the discussion, and that this all could have been avoided if they had cited the correct reference they met under.
"In hindsight we should make sure we have our attorney more involved and more present," Thompson said. "It just got lost in the details and she just wasn't there when she should've been there."
Support local news coverage and the people who report it by subscribing to the Albany Democrat-Herald.
Thompson said that Goff's contract was already out of compliance for being too low, and that the board was attempting to "play two-year catchup" by giving her a raise. He said that while he understands the board handled it the wrong way, he is not surprised that Cordier filed the complaint, as he has been a longtime critic of the board.
"It was an attempt to embarrass the four of us," Thompson said. "I admit technically we should meet under the correct ORS (Oregon Revised Statutes) standard, but beyond that, I don't put too much credit on it because it came from someone who was politically motivated."
Joanna Mann covers education for Mid-Valley Media. She can be contacted at 541-812-6076 or Joanna.Mann@lee.net. Follow her on Twitter via @joanna_mann_.