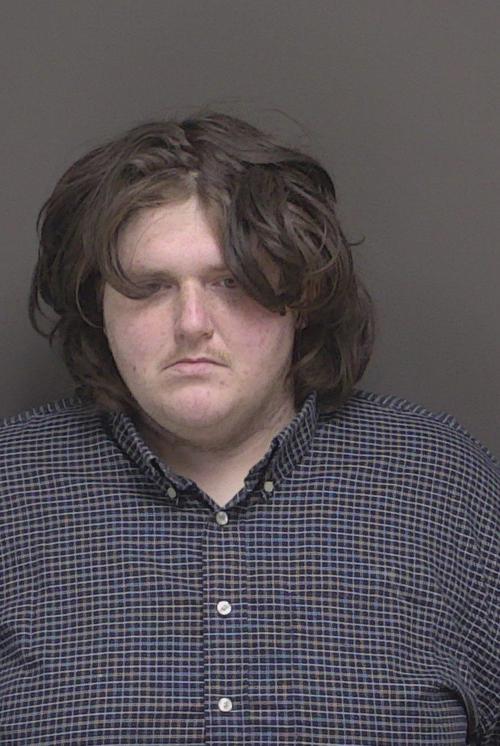 An Albany resident was arrested for allegedly striking another man multiple times with a metal dolphin statue on Halloween night.
Timothy Christopher Teague, 29, was taken into custody on Thursday, and was arraigned in Linn County Circuit Court on a charge of second-degree assault on Friday afternoon.
Judge Rachel Kittson-MaQatish set his bail at $50,000, the minimum required for such an offense.
The Albany Police Department responded to an assault call shortly before 9 p.m. on Halloween in the 700 block of College Park Drive Southwest.
The accuser told investigators that he and Teague, whom he knows, were arguing about food when Teague began striking him with a dolphin statue, according to a probable cause affidavit in the case. That court document became available on Tuesday.
A witness directed police to look for the dolphin statue in Teague's closet, where it was found broken in two pieces. Teague initially lied about the dolphin statue when questioned by an investigator, but eventually admitted that he hid the item in his closet, the affidavit states.
He then said that the dolphin statue was on a table and got knocked to the ground and broke during the altercation.
The accuser had a large contusion on the back of his hand near the wrist that was approximately the size of a tennis ball, according to court paperwork. He also had injuries near his left elbow and near the bicep of his left arm.
The next hearing in the case was scheduled for Nov. 18.
Benton County Mugshots for November 2019
Get local news delivered to your inbox!
Subscribe to our Daily Headlines newsletter.