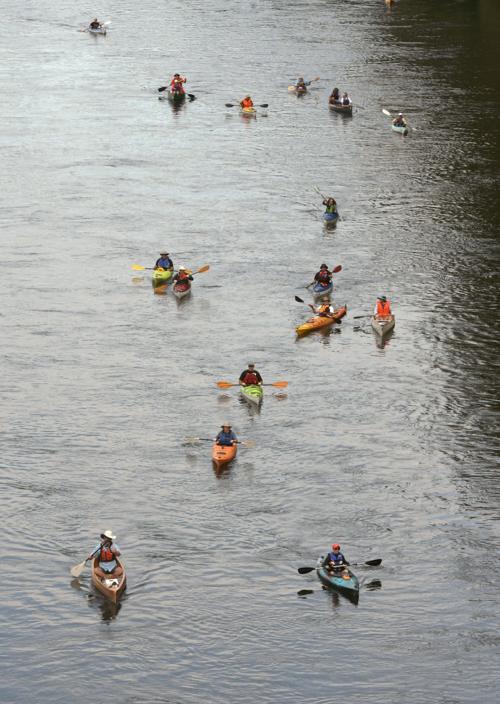 Dozens of kayakers and canoeists departed Bryant Park Wednesday morning, heading north for Independence.
The group had camped at the park, one of three stopping points on the Paddle Oregon fundraising adventure, an 85-mile trip down the Willamette River that affords paddlers an aquatic journey of camping, live music and great food. The night before, the paddlers had camped at Crystal Lake Park for the eclipse.
The event, now in its 16th year, is hosted by Willamette Riverkeeper, a Portland-based philanthropic organization with the declared mission to protect and restore the river.
The paddlers this year began their journey on Aug. 20, setting out from Marshall Island Access in Junction City. Their final destination will be Wallace Marine Park in Salem.