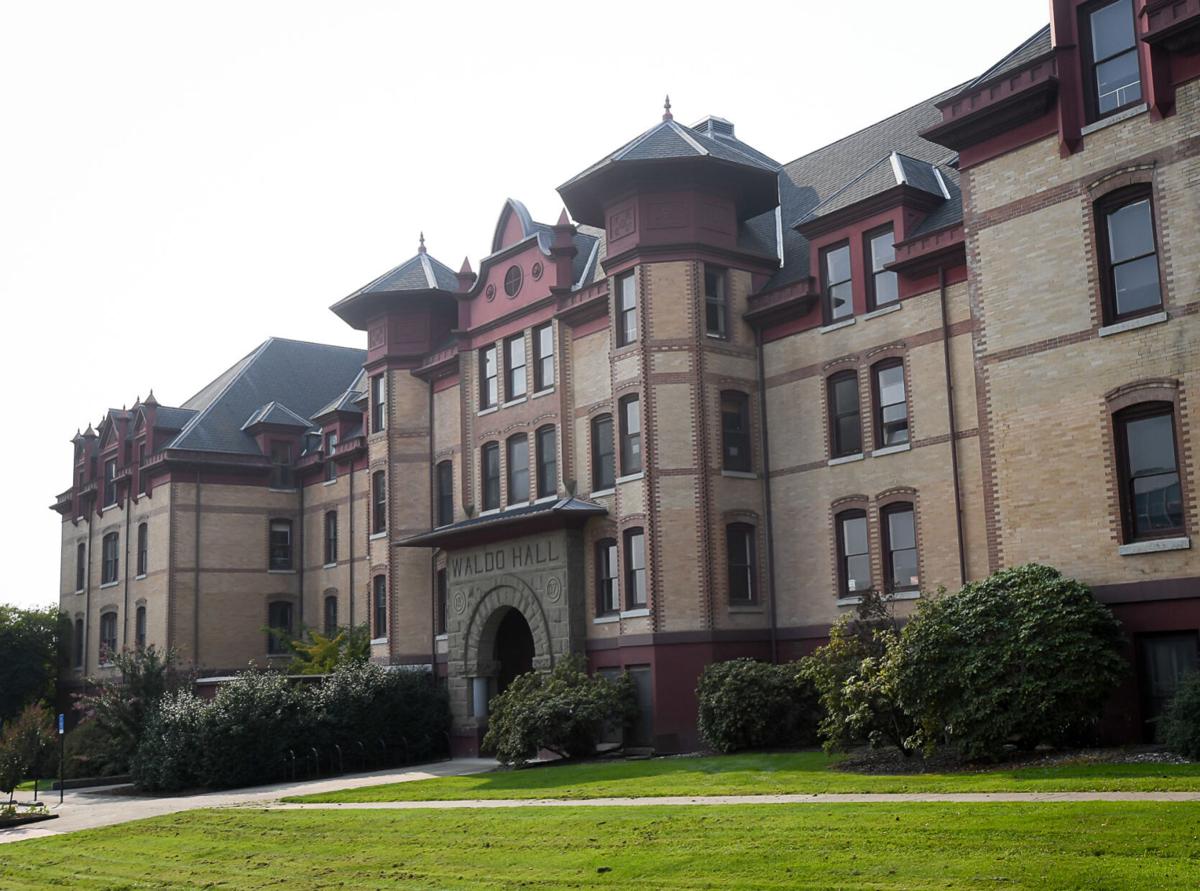 Holocaust Memorial Week will be observed virtually at Oregon State University next week, after last year's event was canceled due to the pandemic.
Beginning with a talk by Holocaust survivor and author Marion Blumenthal Lazan on Monday, the events will span four days and cover social media, identity, discrimination and Holocaust education.
Paul Kopperman, a history professor and Holocaust Memorial Committee chair, said the event is intended to raise awareness of critical lessons of history and inform people about the causes of genocides and how to avoid future acts of genocide. Additionally, the program is intended to convey a sense of timeliness and urgency, as genocides continue to be carried out.
Kopperman said people hearing from Holocaust survivors brings that immediacy and relevance into focus.
"It's not ancient history," Kopperman said. "For Holocaust education to be effective, it is necessary for the audience to feel a sense of connection to it that really, it does have a sense of meaning beyond itself."
OSU's Holocaust Memorial Committee has a broader purpose to educate people about genocide prevention, Kopperman said, describing the work as "pressing and current."
"We as the human species have the opportunity to learn and to apply what we learn," Kopperman said.  "This is why Holocaust and genocide education is so important, really at any level."
Support local news coverage and the people who report it by subscribing to the Corvallis Gazette-Times.
Kopperman also cited the growing concern surrounding discriminatory violence and rhetoric in the United States as an additional point of relevance for Holocaust Memorial Week.
Here's the full calendar of events for Holocaust Memorial Week:
Monday, April 5 at 7 p.m. via Zoom: Marion Blumenthal Lazan, "Survival." Lazan, known for her memoir "Four Perfect Pebbles," and her family escaped Nazi Germany in the late 1930s and settled in the Netherlands. In 1942, when Lazan was 4 years old, she and her family were seized and deported to the first in a series of concentration camps, including Bergen-Belsen, regarded as one of the most notorious and deadly camps during the last phase of World War II. To register, visit https://oregonstate.zoom.us/webinar/register/WN_KXS90eXwSIeUAf6oZ_PwjQ.
Tuesday, April 6 at 7 p.m. via Zoom: Roger Grunwald, "The Mitzvah Project." Grunwald's mother was an Auschwitz survivor who, in her later years, regularly spoke to young audiences about her experiences during the Holocaust. To honor his mother's memory, Grunwald, a classically trained actor, co-created "The Mitzvah" ("The Good Deed"), a Holocaust-themed one-act, one-person play, which he has been performing since its premiere in 2014. The event will include a recorded performance of "The Mitzvah" and a talk on the broad themes of identity and why we demonize "the other.'" It will conclude with a Q&A. To register, visit https://oregonstate.zoom.us/webinar/register/WN_OUXhrBVORi6uewyRlIL-dQ.
Wednesday, April 7 at 7 p.m. via Zoom: Jennifer Evans, "Social Media and the Long Shadow of the Holocaust." Evans, a professor of history at Carleton University in Ottawa, Ontario, will discuss how platforms like Facebook are used to discuss the Holocaust — sometimes to minimize or even deny it, but often to spread knowledge of it and the lessons that are implicit in it. To register, visit https://oregonstate.zoom.us/webinar/register/WN_6rTcQ4cjRbe4oQkFWq_uFw.
Thursday, April 8 starting at noon via YouTube: "The OSU Choirs Sing of the Holocaust and of Healing." This event will present the video recording of a concert at the National Cathedral in Washington, D.C., in 2019. The concert features the OSU choirs under the direction of Steven M. Zielke, Sandra Babb and Russell Christensen. The choirs performed with the Children's Chorus of Washington Concert Chorus, the Post-Classical Ensemble, soloists and Cantor. On the program: "Schlof MainKind (Sleep, my child)," a traditional German lullaby, sung across the generations with a variety of lyrics and themes, some of them recalling Jewish culture; and "To Be Certain of the Dawn," an oratorio with music composed by Stephen Paulus and a libretto authored by Michael Dennis Browne. This event is presented in collaboration with the School of Arts and Communication, OSU Choirs and Accent Concerts. Noon via YouTube Premiere at https://www.youtube.com/channel/UCCzhHOZjEkverAHTfDHDnjQ, but will be available for viewing indefinitely.
Thursday, April 8 at 7 p.m. via Zoom: Michael O'Malley and guests, "Teaching the Holocaust." O'Malley of the OSU College of Education will host the panel featuring three educators who regularly teach units on Holocaust-related issues in elementary, middle and high school. The panelists will discuss their approaches to teaching this subject, what appears to have worked well and what has proven to be challenging. After the panel presentation, members of the audience will be encouraged to share their views on how Holocaust and genocide education can be provided most effectively in the schools. Meeting ID: 992 0025 7561, Password: 053924.
K. Rambo can be contacted at 541-812-6091 or k.rambo@lee.net. Follow on Twitter via @k_rambo_.