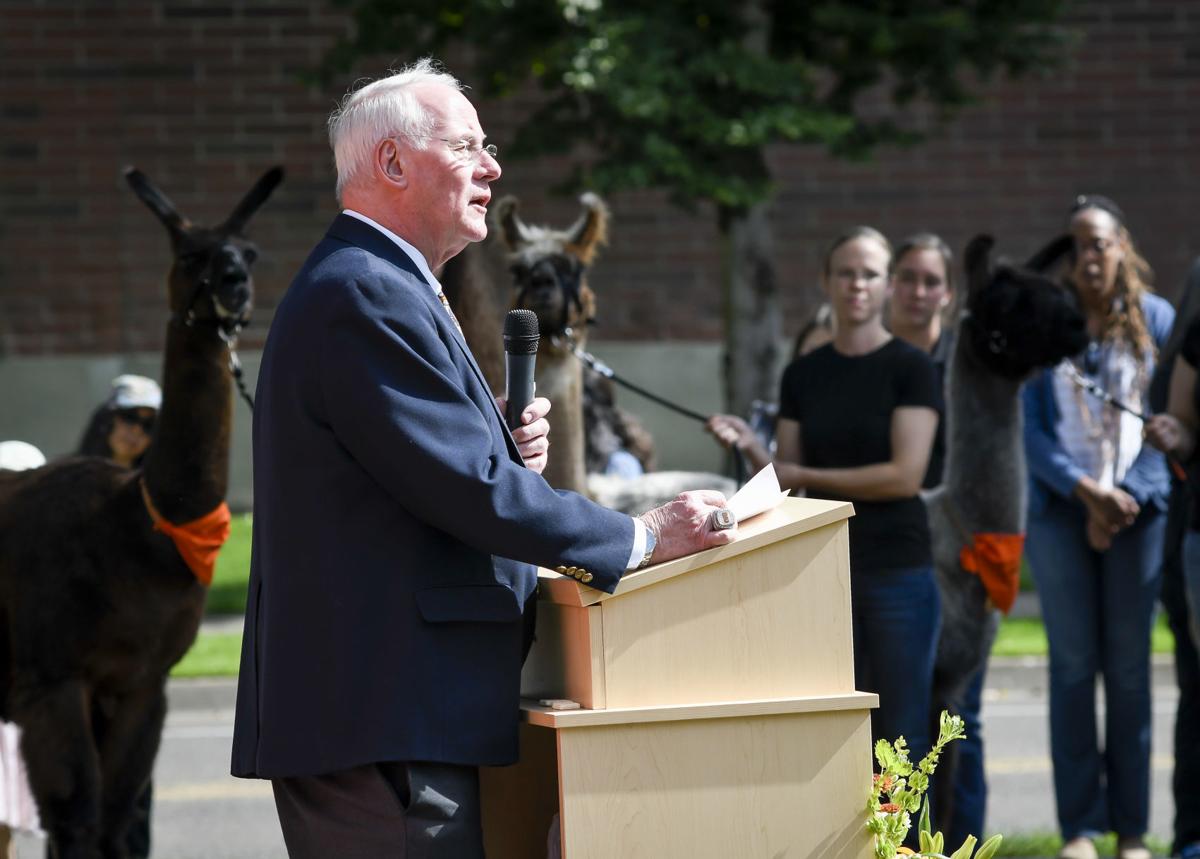 SILVERTON – Oregon State University could soon have a new president.
After two days of closed-door interviews with four finalists for the position, the OSU Board of Trustees voted in a public session on Wednesday to authorize Chair Rani Borkar to open negotiations with the board's preferred candidate.
Should those talks fall through, the board empowered Borkar to negotiate with its second choice.
Interviews with the finalists were conducted in executive session to maintain the candidates' confidentiality, and none of the applicants for the position has yet been named publicly.
An exemption to Oregon's Public Meetings Law allows certain topics, including hiring discussions for public officers, to be discussed in executive session, although the final decision on who to hire and the terms of that person's contract must be made in open session. In Oregon, members of the media are allowed to attend executive sessions as observers but may not report what is said during those sessions.
The Board of Trustees formed a 15-person search committee in May to begin the hunt for a successor to President Ed Ray, who plans to step down on June 30. Ray has led OSU since 2003.
Witt/Kieffer, an executive search firm, provided professional assistance throughout the process, and a presidential profile was developed with public input to help guide the search.
After sifting through 68 applications, the search committee interviewed 12 semifinalists, then made its recommendations to Borkar, who narrowed the field to four finalists. Those four were interviewed by a 26-member stakeholder group earlier this month.
The final interviews were conducted Tuesday and Wednesday in a conference room at the Oregon Garden Resort in Silverton, with the board ranking the candidates in order of preference.
"I'm proposing to use President Ray's current contract as a starting place for negotiations," Borkar told the trustees, but she stressed that will only be a starting point.
Any contract offer will be based on a set of principles and a general framework developed by the university's human resources department in consultation with the board's secretary, Debbie Colbert.
Colbert said a working group evaluated compensation for presidents of comparable institutions across the country and also made a detailed examination of 31 presidential employment contracts. The new president's salary will be based in part on the amounts paid by comparable universities as well as on experience and other factors, she added.
Ray's current compensation totals $809,988 a year. That includes a base salary of $355,686 paid by the university, a contribution of $274,602 from the OSU Foundation and deferred compensation of $179,700 annually toward his retirement fund.
Borkar said one of the things she'll be looking for from the new president is a long-term commitment to staying at OSU. That will likely include a financial incentive, such as a mechanism for fully vesting deferred retirement payments only if the president completes the full term of the contract.
The contract also will have some different language than Ray's regarding what happens if the new president is terminated by the board, which appears to be at least in part a response to the messy ouster of Portland State University President Rahmat Shoureshi in May.
Shoureshi was forced out by the board after less than two years on the job under a cloud of criticism about his management style and lavish spending, yet he still received a severance package worth more than $800,000, according to The Oregonian newspaper.
Get local news delivered to your inbox!
Subscribe to our Daily Headlines newsletter.