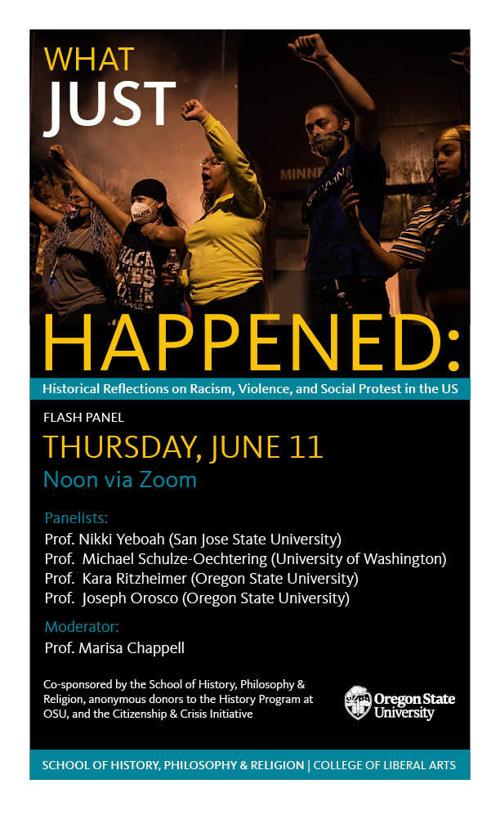 Oregon State University is hosting a "flash panel" on racism, violence and social protest at noon Thursday.
Moderating the panel will be Marisa Chappell, an associate professor of history at OSU. Also in the group are OSU faculty members Joseph Orosco (philosophy) and Kara Ritzheimer (history).
Regional participation comes from Nikki Yaboah of San Jose State University and Michael Schulze-Oechtering of the University of Washington.
Get local news delivered to your inbox!
Subscribe to our Daily Headlines newsletter.