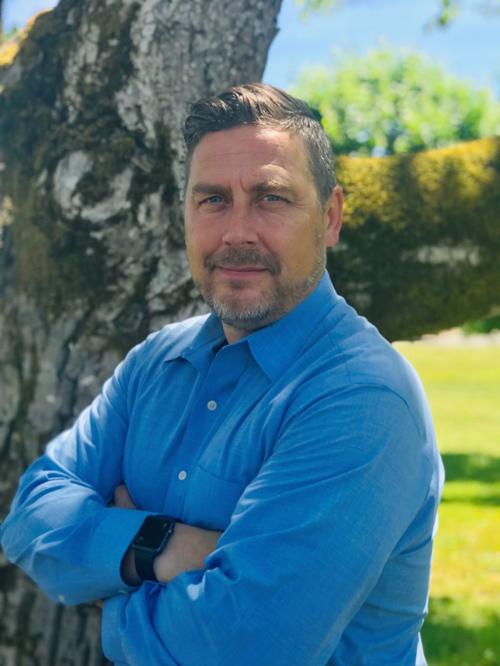 The Corvallis Chamber of Commerce has a new leader.
Simon Date was introduced at the business organization's annual meeting on Wednesday as the group's new president and chief executive officer.
Date, 46, comes to the position from the South Columbia County Chamber of Commerce, which serves the business communities of St. Helens, Scappoose, Vernonia and Columbia City in northwest Oregon. During his one-year stint as executive director, Date boosted membership in the organization by 42%, according to a news release from the Corvallis Chamber of Commerce.
You have free articles remaining.
He will begin his new duties on July 8, taking over the top spot at the Corvallis chamber from interim President Mike Corwin. He succeeds Cooper Whitman, who led the organization for four years before leaving in April to take a job with Marion County Economic Development.
For Date, who grew up in England, the new job will mark a return to Corvallis. He attended Oregon State University, graduating in 1997 with a degree in liberal studies and playing for the OSU men's soccer program before going on to play professionally.
His resume also includes coaching, marketing, communications and event management in the sport, as well as operating a small business, Northwest Premier Fitness, in Scappoose.
"Out of the 30 applications we received, Date's success in Scappoose at increasing membership and engaging with local business set him apart from the other qualified candidates," said David Dodson, who chairs the Corvallis chamber's board of directors.
"His sense of humor and emphasis on developing relationships with the people, not the business, seemed like a good fit for Corvallis."