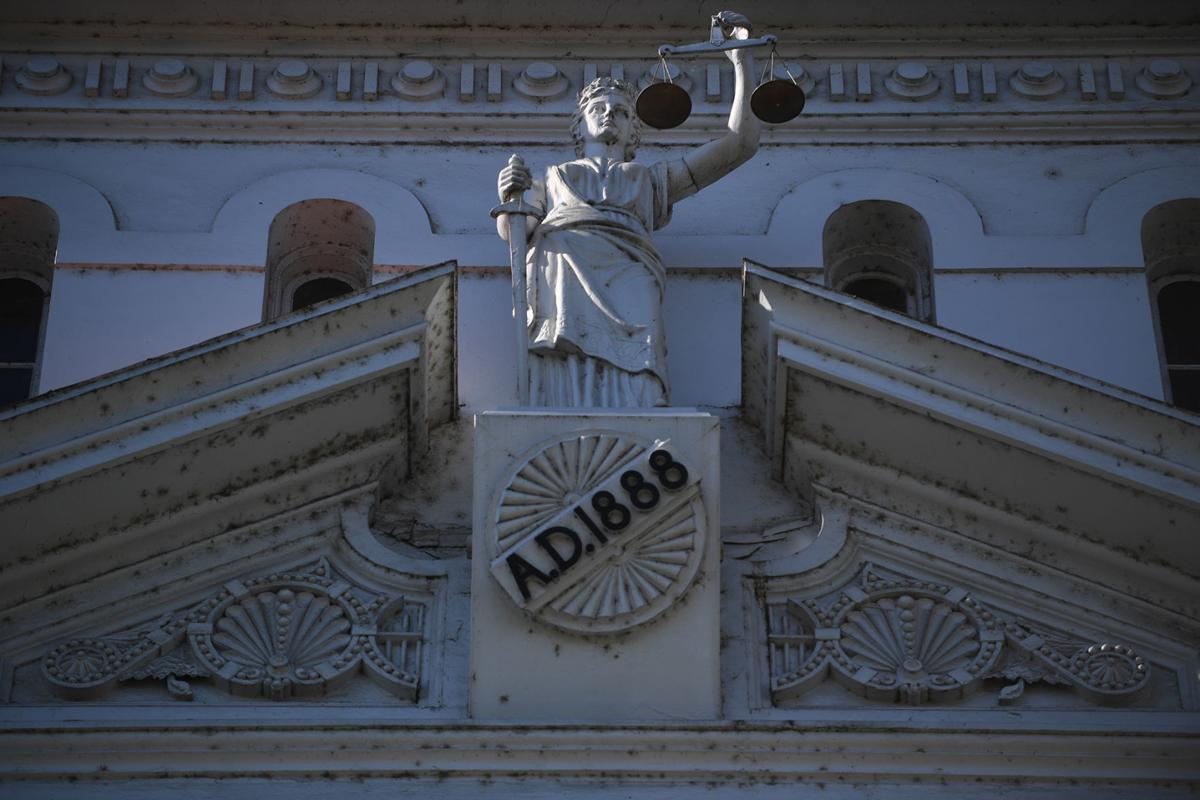 An Oregon State University employee is facing criminal charges for allegedly videotaping unsuspecting men in a Valley Library restroom.
Andres Lazaro Lopez, 35, was arraigned Monday in Benton County Circuit Court on one felony count of first-degree invasion of privacy and two misdemeanor counts of second-degree invasion of privacy.
Lopez has pleaded not guilty to the charges.
The charges stem from an incident that allegedly occurred on May 1 in the sixth-floor men's room of the library. Lopez was arrested following an Oregon State Police investigation that included the seizure of his cell phone and a search of its contents in August.
According to a search warrant affidavit filed by an Oregon State Police investigator, Lopez is accused of using a pencil-sized hole in a bathroom stall to watch a man who was masturbating and videotaping the man without his consent by using his cellphone.
Lt. Craig Flierl, commander of the Oregon State Police substation at OSU, said the holes in the bathroom stalls have been permanently covered.
"The university didn't waste any time in preventing that from happening again," Flierl said.
Corvallis attorney Joshua W. Hunking, who is representing Lopez, suggested that his client's actions may have been misinterpreted.
"Cruising has sprung up as one way that gay men can engage in consensual sex interactions while attempting to avoid social and criminal judgement for those innately human acts," Hunking wrote in an email to the newspaper.
"I encourage the general public to reserve judgment in this case as we work toward a resolution."
Deputy Benton County District Attorney Amie Matusko is prosecuting the case.
Lopez's next court appearance is a status check hearing scheduled for Feb. 11.
Reporter Bennett Hall can be reached at 541-758-9529 or bennett.hall@lee.net. Follow him on Twitter at @bennetthallgt.