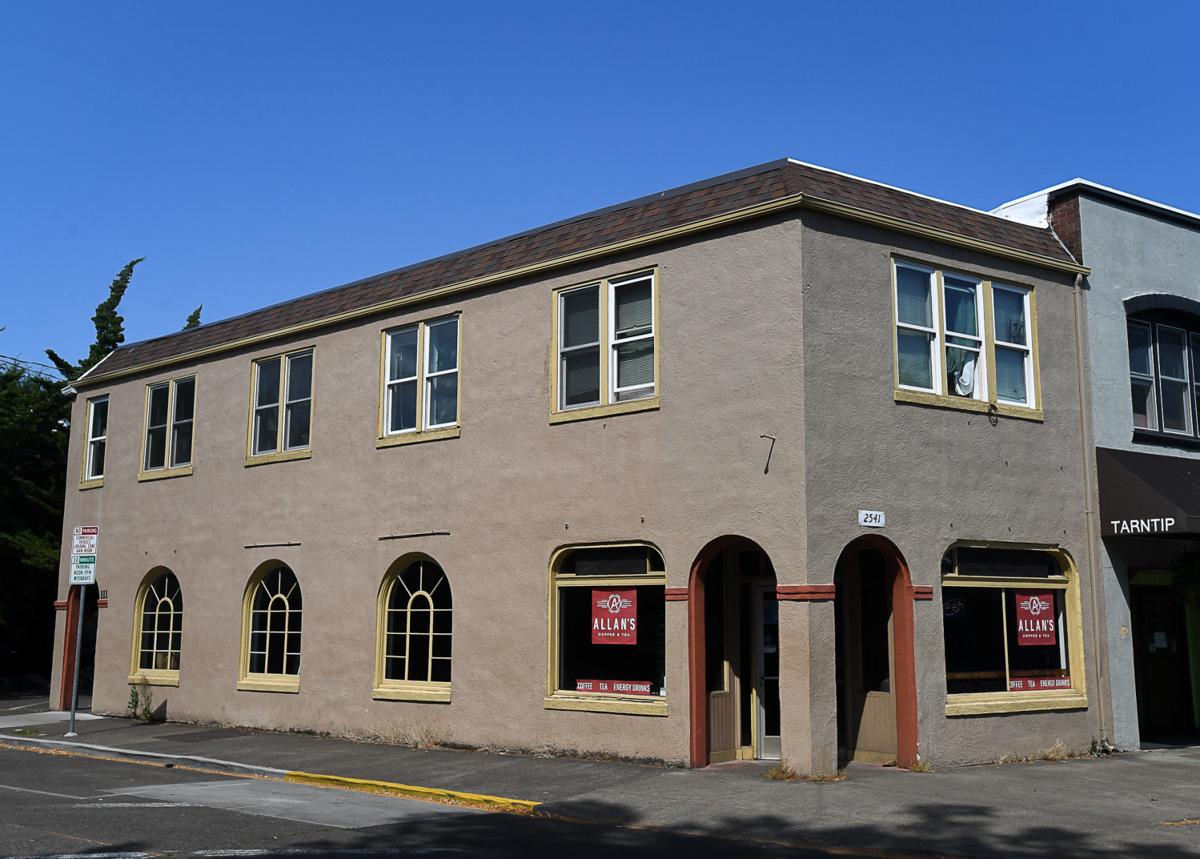 An Oregon State Police trooper has been placed on administrative leave after an incident at a Corvallis coffee shop in which he refused to wear a mask.
The incident, which involved three other troopers from the OSP unit at Oregon State University, took place Wednesday at Allan's Coffee and Teas on Northwest Monroe Avenue.
According to shop employees, four troopers in uniform came into the shop Wednesday morning without masks and were asked by a shop employee to comply with the state order issued by Gov. Kate Brown that requires masks in indoor spaces.
The troopers refused to wear masks, with one trooper questioning Brown's authority and dropping an f-bomb in expressing his opinion of the governor. Video footage of the incident shows that once the troopers, three men and one woman, received their drink orders, they sat at a table and remained in the shop. The video did not include an audio track.
Brown's order, designed to address the spike in coronavirus cases that has occurred as businesses have been allowed to reopen, took effect Wednesday.
The trooper who used the profanity was the one placed on administrative leave pending a personnel investigation, said Capt. Timothy Fox, an OSP spokesman in Salem. OSP officials declined to name the four troopers involved. The trooper was placed on leave because of the "interaction/communication" issues in the incident, Fox told the Gazette-Times in an email exchange.
OSP Superintendent Travis Hampton and Brown reacted angrily to the reports of the trooper's conduct.
Hampton, releasing a series of statements Thursday morning on Twitter, noted that "not only are police officers expected to comply with the governor's emergency declaration orders I expect them to set the example for Oregon's residents as we strive to fight the … coronavirus.
"Let me be clear, Oregon State Police troopers are not above the law and this conduct is being immediately addressed. As the leader of the Oregon State Police I would like to offer my apology to the coffee shop employees and the community. … I hope my apology is accepted and the swift actions of my agency provide evidence of our commitment to accountability."
Brown said in a statement that "it is inexcusable that a few Oregon state troopers disregarded my face covering requirement yesterday and ignored a request from a fellow Oregonian to follow the rule. Oregon State Police Superintendent Hampton and I agree that their actions and behavior were absolutely unacceptable."
The 15-person armed OSP unit serves as the main law enforcement component at Oregon State University. The troopers are supplemented by unarmed campus public safety personnel.
The university and OSP ended their ties after the controversial arrest in October of Black student Genesis Hansen. The troopers are scheduled to remain on campus for another six months.
Concerned about COVID-19?
Sign up now to get the most recent coronavirus headlines and other important local and national news sent to your email inbox daily.