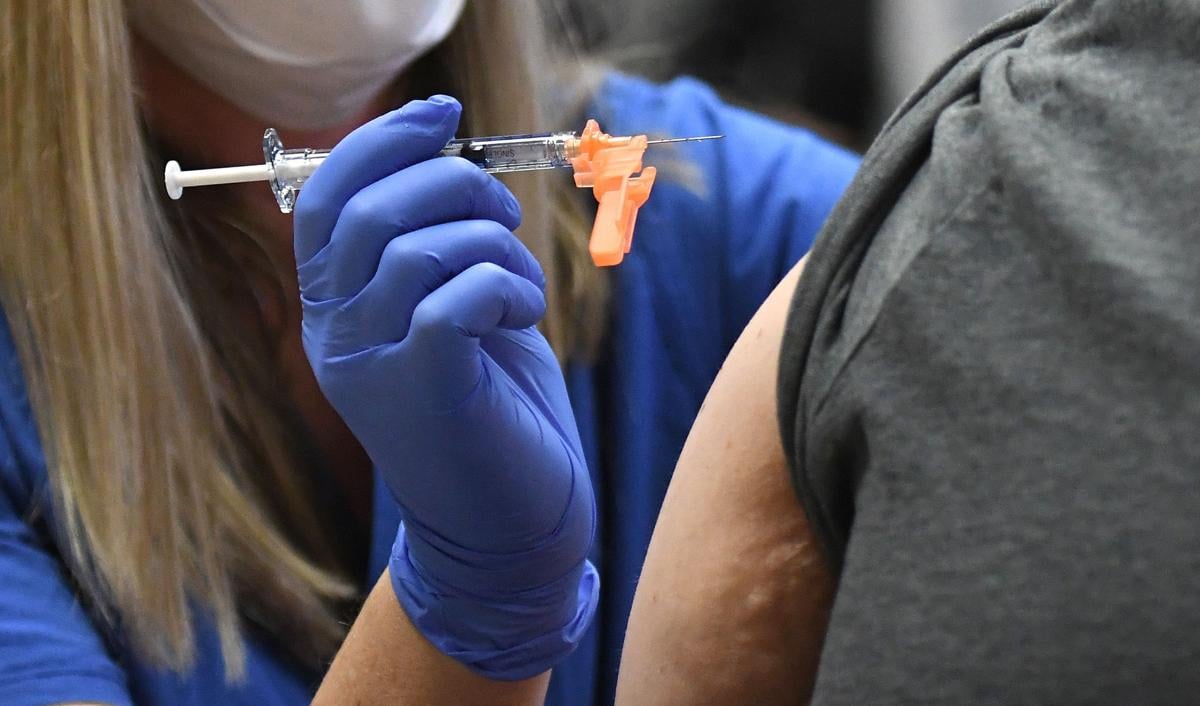 Oregon has surpassed 2.5 million jabs in the arm against COVID-19, and more than 1 million people are fully vaccinated against the illness, according to data from the Oregon Health Authority on Sunday.
That means that roughly 24% of the state's total population is vaccinated.
The agency also reported 628 new confirmed and presumptive COVID-19 cases, including 16 in Linn County, but no novel coronavirus deaths.
Benton County had zero new cases in Sunday's update from the OHA.
The state's pandemic death toll remained unchanged at 2,460, and Oregon has seen 175,121 cases of COVID-19 since Feb. 28, 2020.
Linn County has had 63 COVID-19 deaths and 4,160 instances of the illness during the pandemic, while Benton County has had 18 deaths and 2,732 cases.
Benton County has not recorded a COVID-19 death in more than six weeks. Linn County added two deaths from the disease in the past seven days.
Oregon had 20 deaths in the past week, down from 48 the week prior.
The OHA added 32,287 new vaccination doses to the state immunization registry on Sunday.
Oregon has now administered 1,312,413 first and second doses of the Pfizer vaccine, 1,121,856 first and second doses of the Moderna vaccine, and 88,405 doses of the Johnson & Johnson vaccine. That adds up to 2,523,736 total jabs in the arm.
Nearly 1.6 million Oregonians have had at least one vaccine shot.
According to OHA figures, 1,020,399 Oregonians are fully vaccinated.
Preliminary data from the Portland State University Population Research Center indicates that Oregon's population as of July 1, 2020 was 4,268,055.
The number of individuals hospitalized with COVID-19 across Oregon was 215 on Sunday, and 48 of those individuals were in intensive care unit beds.
Other counties reporting COVID-19 cases on Sunday were: Baker (2); Clackamas (72); Clatsop (4); Columbia (7); Coos (7); Crook (2); Curry (2); Deschutes (47); Douglas (4); Grant (6); Harney (1); Hood River (1); Jackson (20); Jefferson (6); Josephine (9); Klamath (37); Lane (39); Lincoln (4); Malheur (1); Marion (83); Multnomah (142); Polk (11); Tillamook (1); Union (5); Wasco (2); Washington (83); and Yamhill (14).
Presumptive cases are people without a positive diagnostic test who have COVID-19-like symptoms and had close contact with a laboratory-confirmed case. Presumptive cases make up 5% of the total cases, the OHA has said.
Kyle Odegard can be contacted at 541-812-6077 or kyle.odegard@lee.net. Follow him on Twitter via @KyleOdegard.